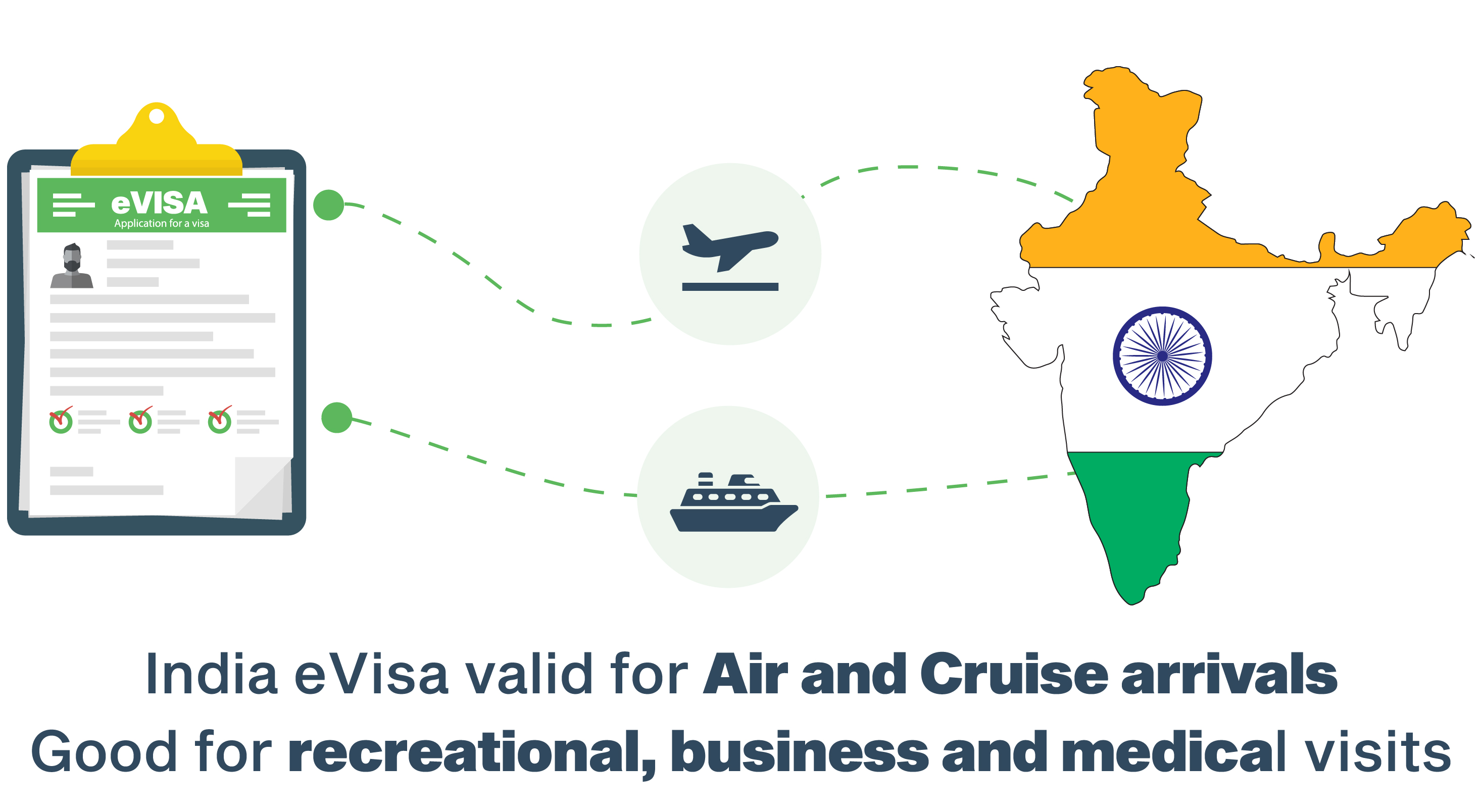 Many travelers to India ask us the same questions over and over. We have collated our responses to those questions so they can get the answers they need faster! Check here first if you're wondering about getting a visa to India.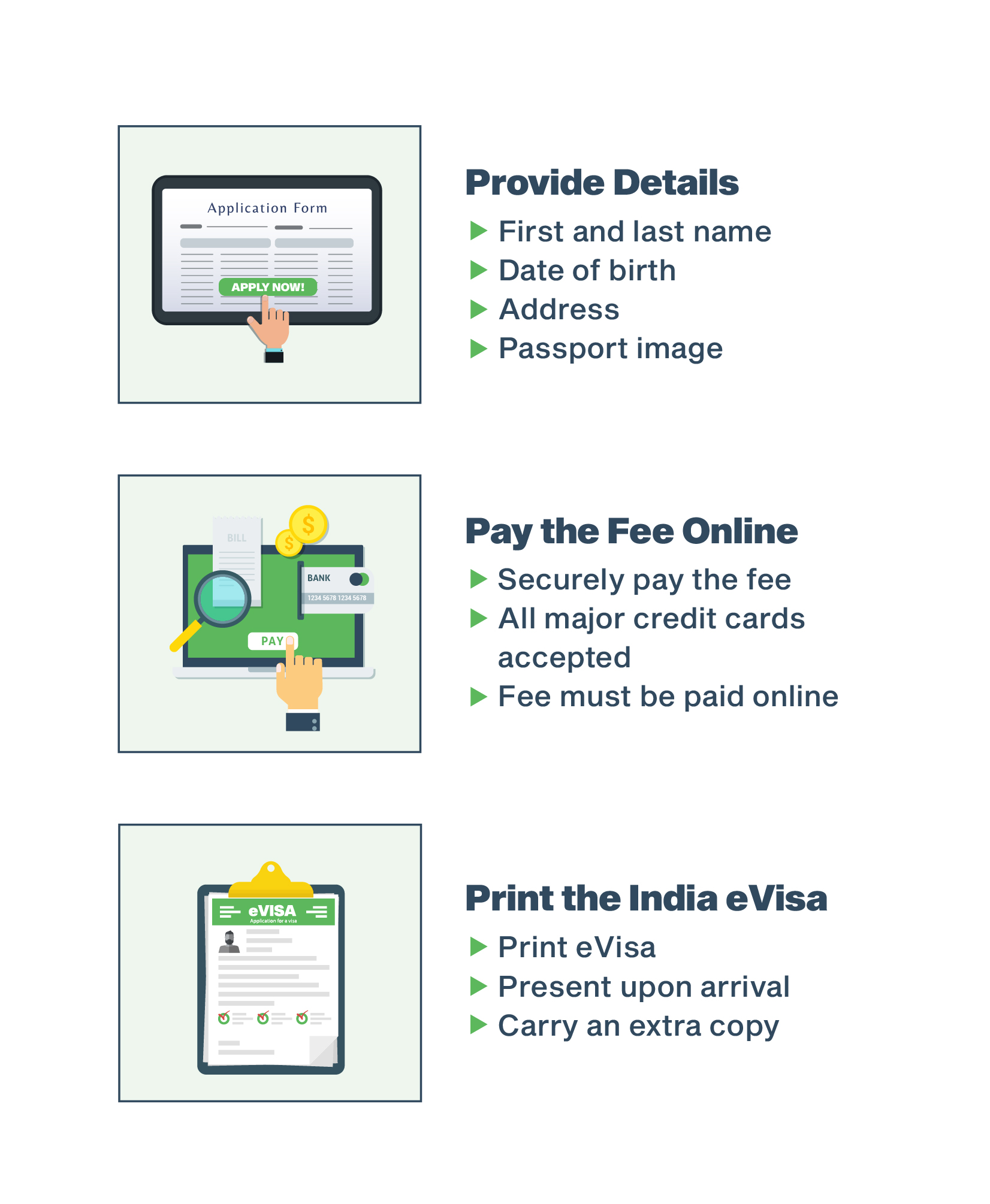 What are Common Questions Regarding the India Visa? 
Many people want to know how to get their visa to India, how long it is valid, and how to use it. We cover all of that in the answers below.
How Long is my Visa Valid? 
There are three options when travelers apply for an evisa to India. They can choose to get one that is valid for 30 days, one that is valid for 1 year, or one that is valid for 5 years. Long-term visas cost a bit more but are cheaper than getting a new visa for every trip.
Can I Use a New Passport with my Old Visa? 
If a traveler's passport expires during the term of his or her visa to India, the traveler can still use that old visa. All they need to do is bring both the old passport and the new passport with them when they travel and explain the situation to Indian authorities upon arrival.
How Long Does it Take to get my Visa? 
Travelers should hear back about their visa status within 1-4 business days of submitting it. They will receive this notification via email. At that point, they need to print off a hard copy of the visa to carry with them when they enter India.
How Will my Visa be Delivered? 
The India evisa will be delivered electronically. Travelers will receive an email notification. At that time, they can log back in to India's evisa website to print-off the necessary documentation. They must hand-carry a hard copy of this data with them when they enter India.
If I have Indian Citizenship, do I Need Additional Documentation to Travel to India?
Indian citizens living overseas will need to have their OCI (overseas citizen of India) card in order to enter the country. This card allows them to stay in India as long as they want to and return as often as they like. In fact, there are only a few things that they cannot do, like vote in elections or own agricultural property.
What is the Visa Policy for Cruise Passengers? 
India's visa policy for cruise ship passengers can get complicated.
Travelers who fly to India to embark on a cruise that does not stop at another Indian port only need an evisa.
Travelers who join a cruise that only stops at the following ports will only need an evisa. These ports are:
Mumbai


Chennai


Cochin


Mormugao (aka Gao)


New Mangalore (aka Mangalore)
travelers whose ship is stopping at ports other than these will need to get a
traditional visa to India
. This involves submitting paperwork to the Indian government and possibly having an interview before the visa is granted.
Note: Traveler's whose ship is stopping at more than 2 ports will not be able to use the 30-day evisa as it only allows for two entries into the country. Instead, they will need to apply for a 1-year evisa because it permits multiple entries. This only works if all of the ports are on the allowed list, though. If even one is not, they will need to get the traditional visa anyway.
What Data Does India Collect? 
Travelers who enter India need to be ready to offer biometric data. This can include retinal scans, fingerprint scans, and more. The system will not be online for cruise ship passengers until at least December 31, 2020.