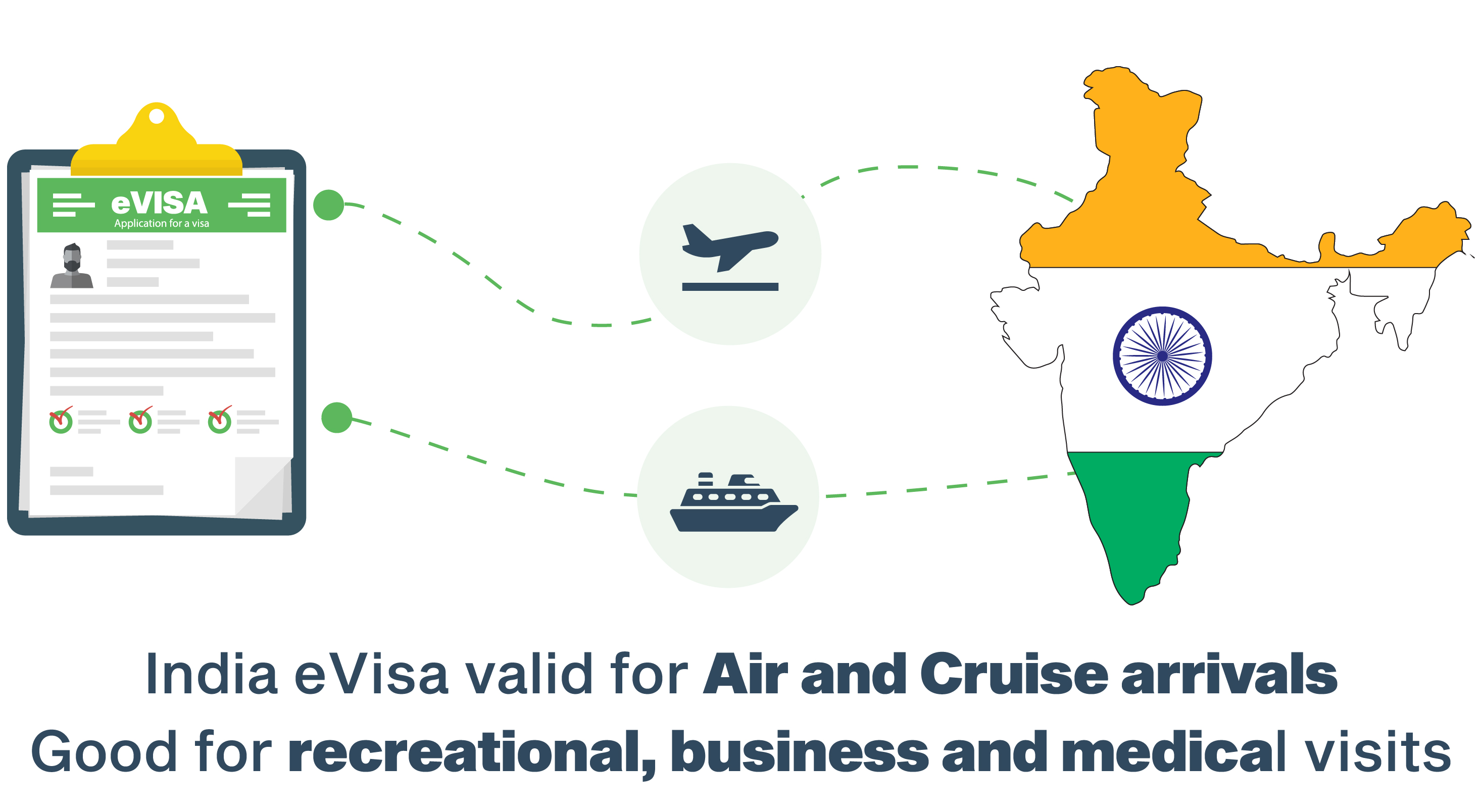 When traveling to India as a foreign national, you will need a valid visa in order to gain full access to the country. One thing to keep in mind however is that depending on your intention for the trip, you will want to apply for a certain visa type as different ones will allow you to engage in specific activities.
There are three main types of India visa available, they include business visas, medical visas, and tourists' visas. Each of these visas come with different stipulations and application requirements that you'll need to take into consideration before applying.
Standard: 1 - 4 business days
Expedited: 1 - 2 business days
If you're someone who has an interest in a visa to India and would like more information on how to obtain one, you've come to the right place.
Below, we're going to go over all of the different requirements and processing times that come with applying for specific India visa types.
Make sure you read this entire following section in full so that you will understand exactly what to expect when applying for an India visa.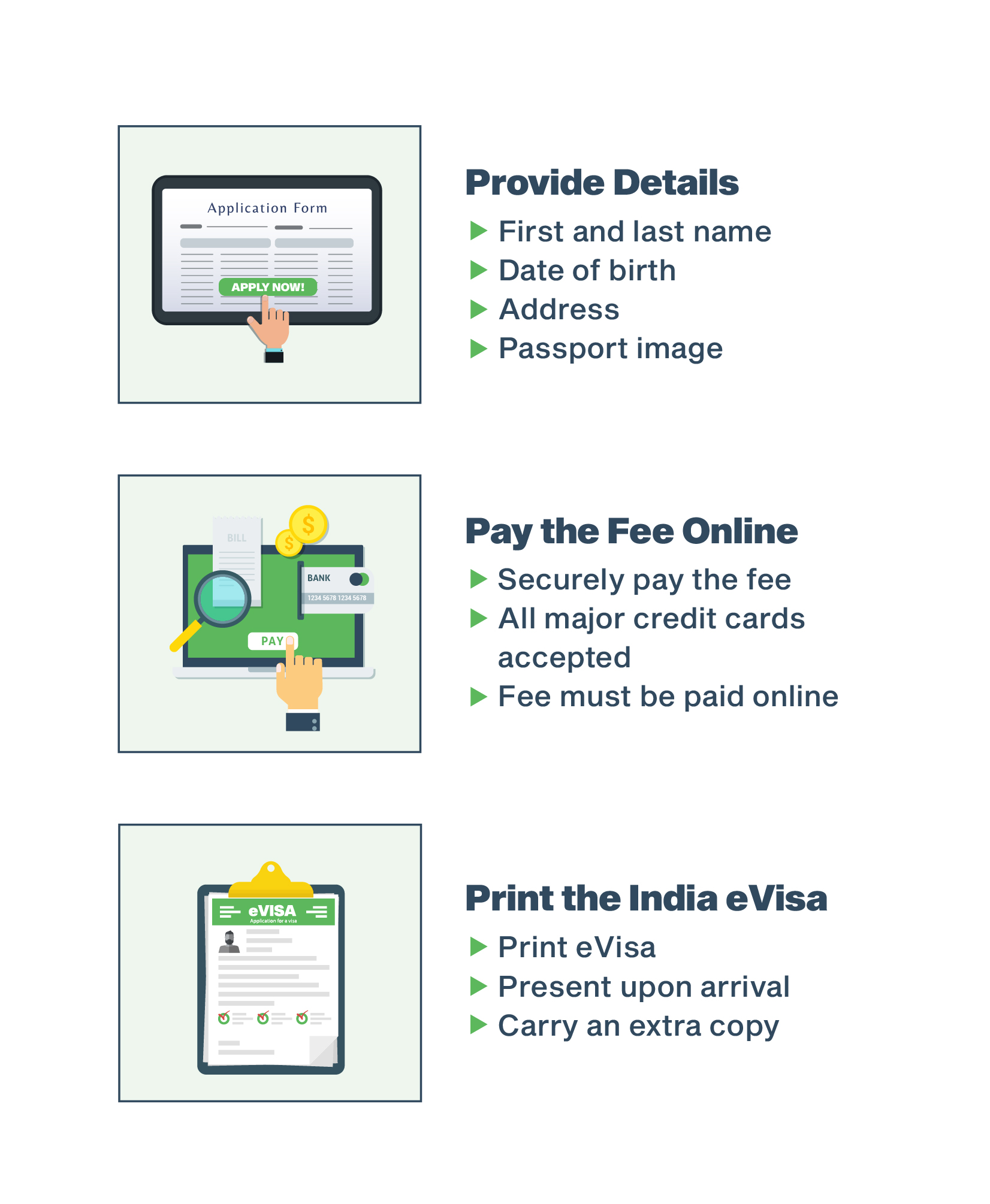 India tourist visas are probably the most common type of visa that foreign nationals apply for. This visa will give you the ability to partake in regular activities while visiting India such as going to restaurants, watching shows, and more.
The typical India visa processing time for this particular type of visa is about 1-4 business days which is the standard for Indian visas.

However, when applying for a tourist India visa you will have the ability to choose how long your desired stay is. The allotted amount of stay time available for tourist India visas are as follows:
30 day visa - 2 entries allowed
1 year visa - multiple entries allowed
5 year visa - multiple entries allowed
If you plan on entering India to conduct trading, selling, or purchasing related to business you will need to apply for a business India visa. Business India visas allow you to partake in a wide range of commerce related activities without restrictions besides the amount of time that you can legally stay in the country. The processing time for India visa of this type is also about 1-4 business days which is the normal processing time allowed for regular visa applications.

There is only one type of stay allotment available for business India visas which is:
1 year visa - 180 days max stay allowed/multiple entries allowed into the country
For those individuals who need access to India for medical reasons, the India medical visa is the route you need to go with. India medical visas give you the ability to receive medical treatment or services within the country for whatever particular reason or need that you may have. Two people per patient are allowed to obtain medical attendant visas for those who apply for an India medical visa. Unlike other India visa types available, medical visas only come in one form which is a 1-year visa format that gives you up to 3 entries per year into the country.

The maximum stay allowed in India with a medical visa is 60 days and the processing time it takes to either approve or deny your application is the standard 1-4 business days. If you need to visit India for any medical reason, this is the best visa type for you to choose as it will allow you to obtain the proper medical assistance that you need.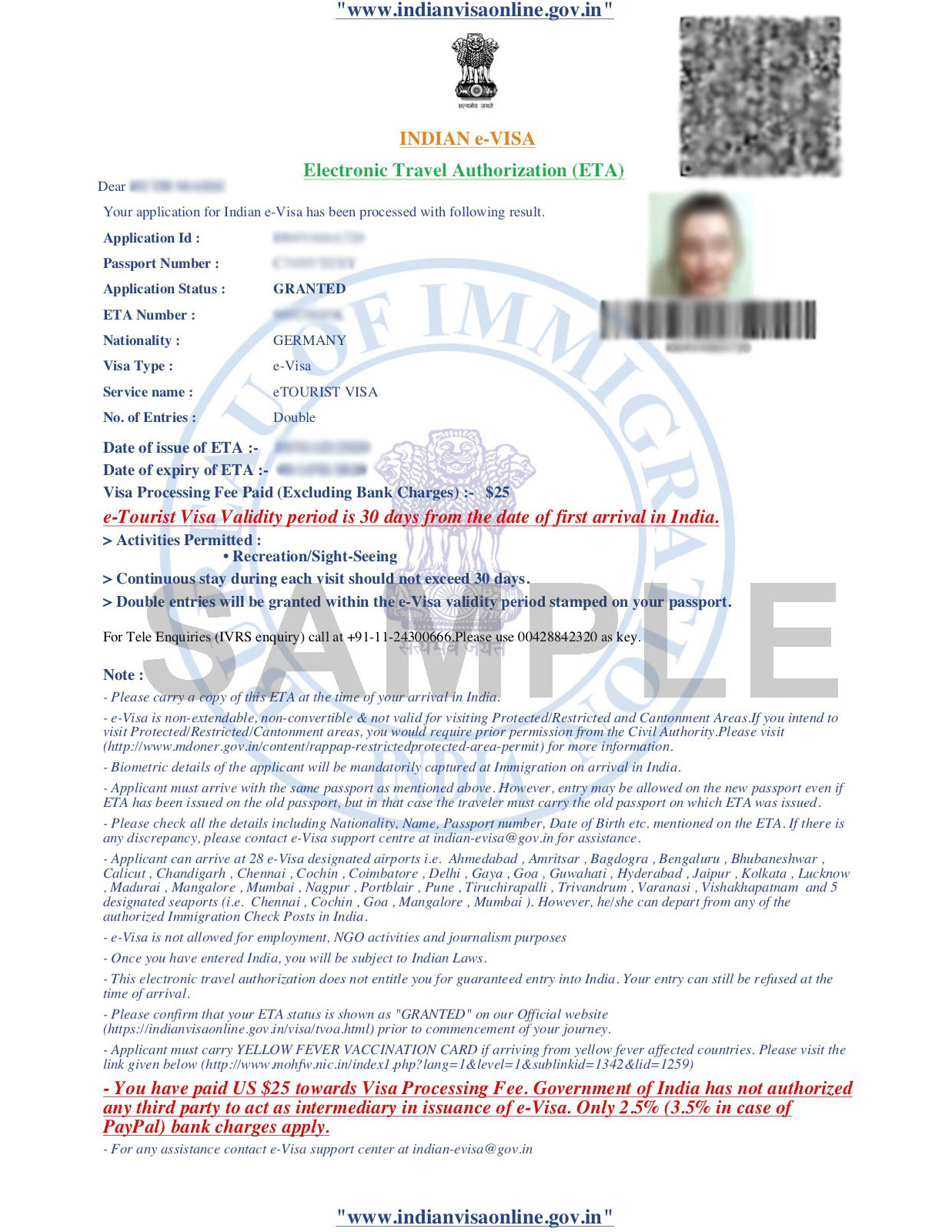 Expedited Services Available
Regardless of the type of visa you choose to apply for, the visa to India processing time will be the same standard 1-4 business days unless you choose to select a different processing speed when submitting your application.
If you need a valid India visa faster than the standard processing time, you will need to select the expedited processing speed when submitting your visa application.

Expedited visa processing gives you the ability to process your visa application within 1-2 business days. This is great for those people who need emergency travel assistance or for those who need to book a last-minute flight to India for any immediate reason. Use all of these tips to select the right India visa for you in no time.