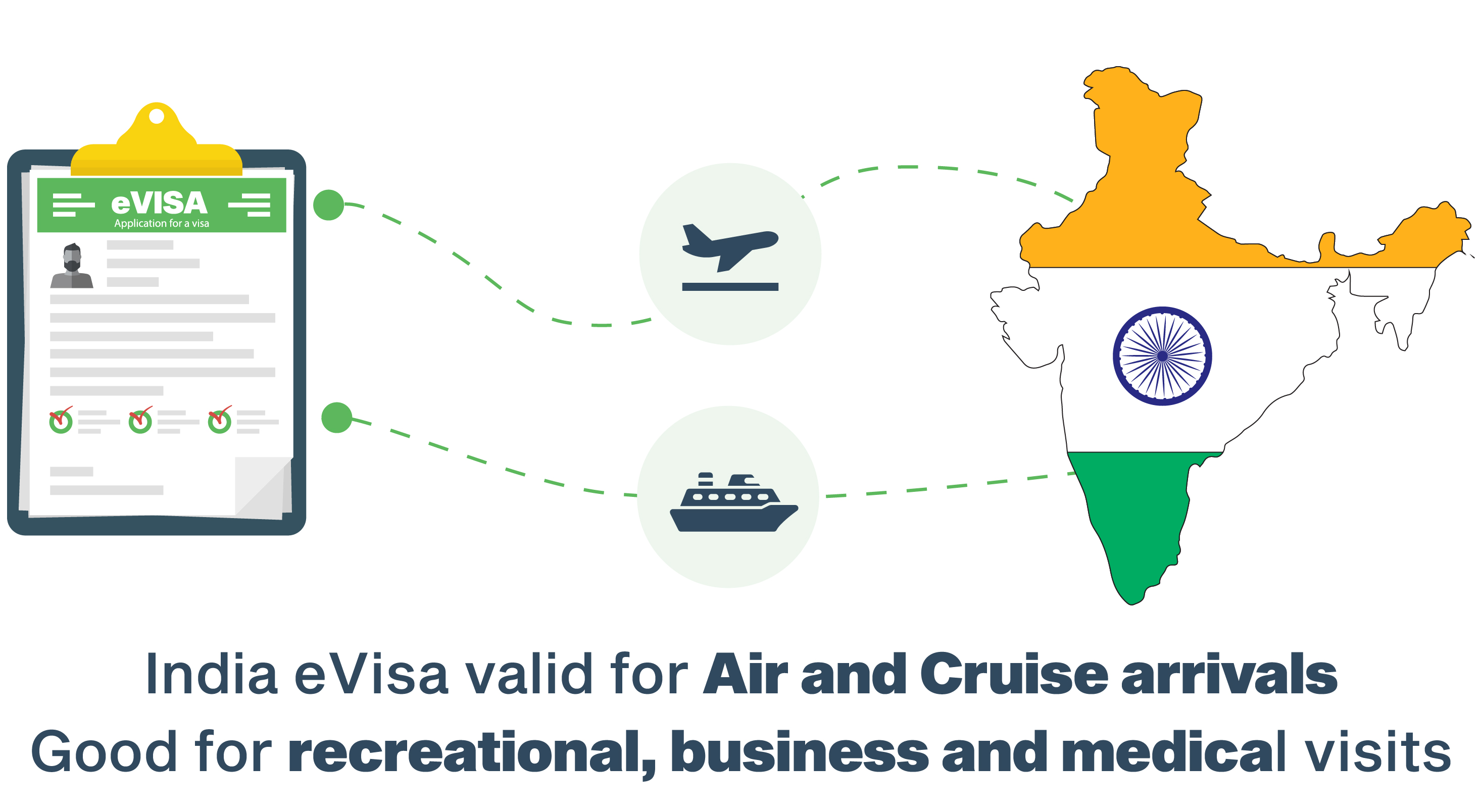 A visit to India offers something for every traveler. Whether tourists want to do yoga at an ashram or have pictures taken in front of the Taj Mahal, there is always another adventure in this beautiful, majestic country.
All visitors need is an India tourist visa and access to the country can be theirs. Don't let anyone miss out on visiting India because of the visa requirements. It's usually an easy process to get permission to enter the country.
People from most countries can apply for their India tourist visa via this site. The main exception is Pakistan. If the traveler, his/her parents, or his/her grandparents were born in or lived in Pakistan, he or she will need to apply for a visa via the Indian consulate.
This applies even if the traveler is currently a citizen of a different country. Applying online is not only the best way to get an India visa, but it may be the only way.
India now requires citizens of most countries to have visas before they arrive. They can apply anywhere from 120 days to 4 days before arrival.
The India eTourist Visa category allows you to enter India for recreational purposes only. This includes sightseeing, meeting friends and family, attending a yoga program and holidaying.
Once the visa is approved, you can enter India as a tourist multiple times. The length of validity depends on the Validity Option selected on the application form. Currently, India eTourist offers 30 days (2 entries), 1 year (multiple entries), and 5 years (multiple entries).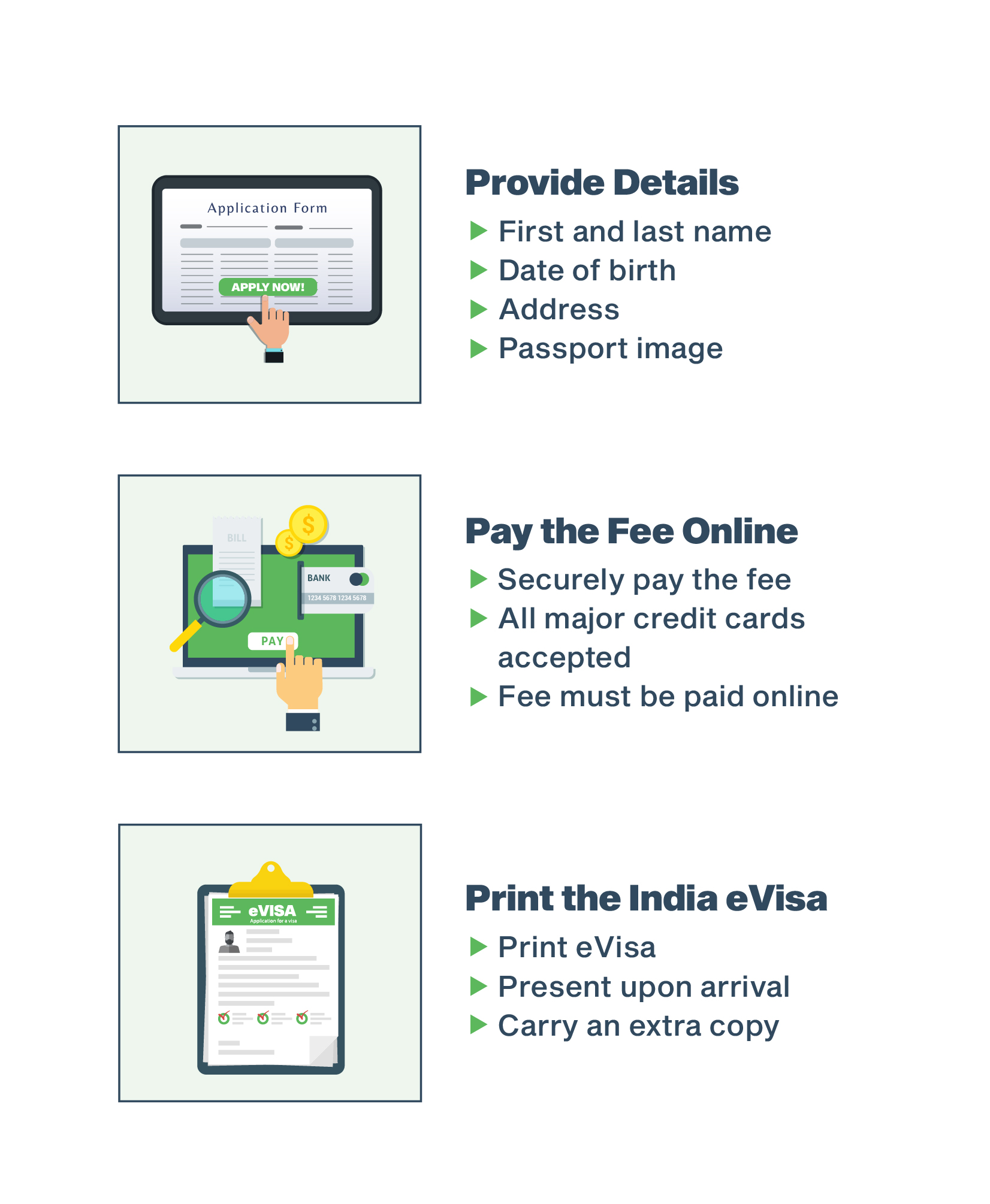 Simply start application online and make sure that every field is filled out. After the application is finished, pay the application fee. The amount depends on the traveler's country of citizenship, and validity selected.
Once the visitor has completed their application, they will get reference number, which they can use to look up the status of their application. Within 1-4 business days (this depends on level of service selected), they should receive email confirmation that their visa has been granted.
What Travelers Needs for Tourist Visa
Travelers can start their India visa application right away. To complete it, they will need:
A passport that is valid for at least 6 months from their date of arrival in India.


Travel details.


A photograph of the photo page in their passport that shows all personal details.


A valid credit card to pay the India visa application fee.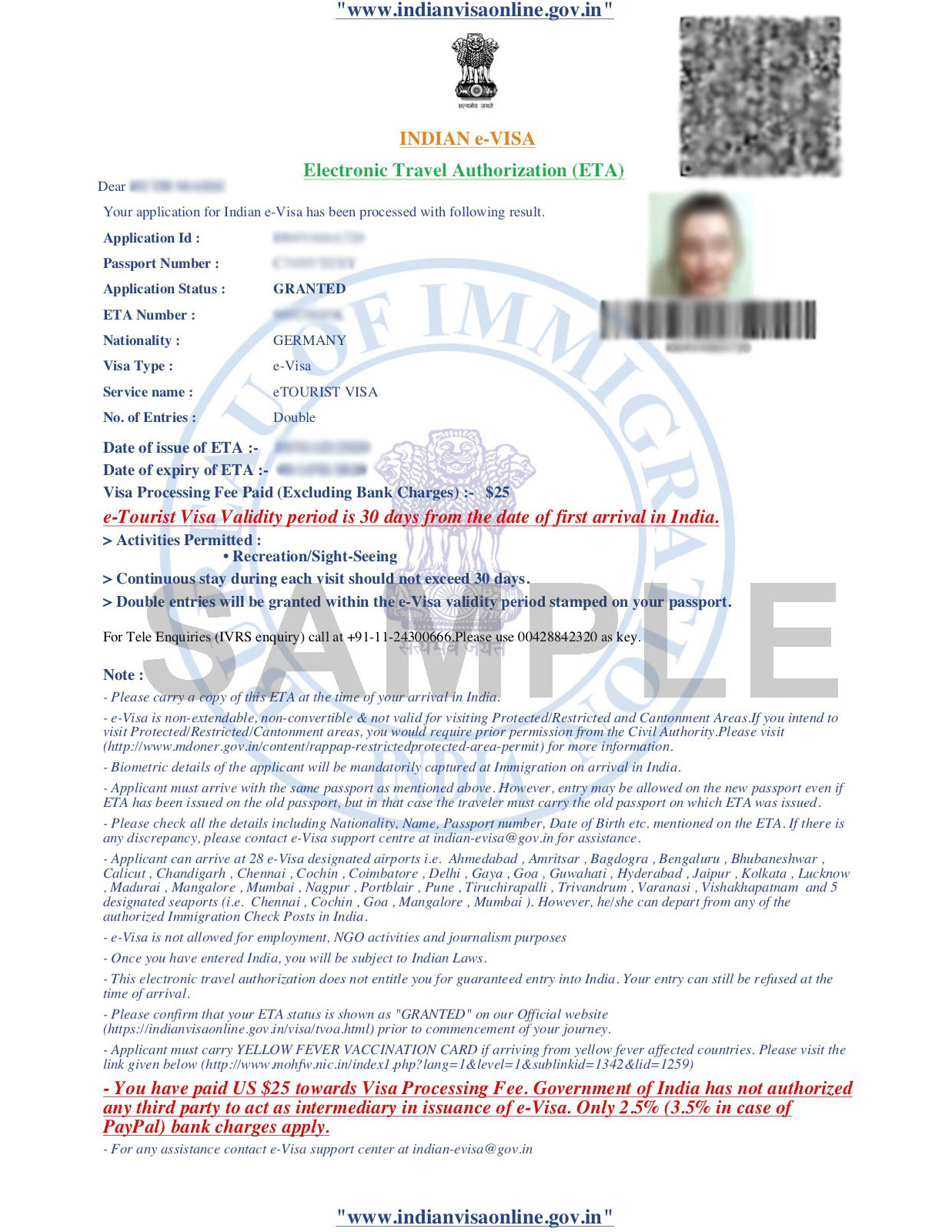 What Will be Needed Upon Arrival in India 
Upon arrival in India, travelers will also need to show:
Proof of return or of continuing travel within the time frame of their India tourist visa.


At least 2 empty pages in their passports.


Proof of funds to cover their expenses while in India.


Print out of their approved India tourist visa.