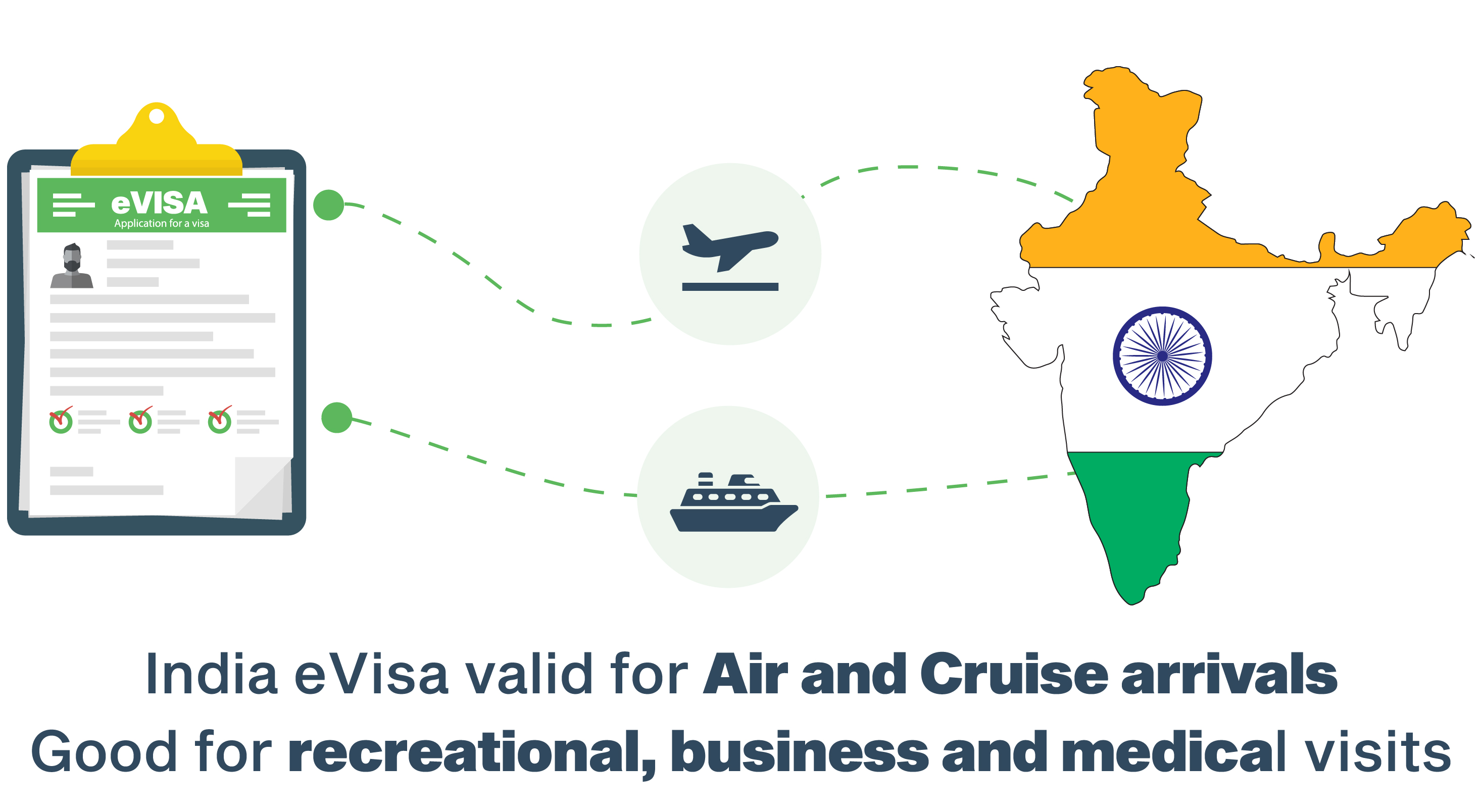 For American travelers who have always wanted to see the Taj Majal or the Ganges river, an India visa for United States citizens is essential. It is fortunate for travelers that these visas are easy to get.
Some tourists worry that a visa to India is too hard to obtain. With the online system the country has in place, though, getting into India has never been easier.
Necessary India Visa Application Items
Travelers can start to apply for an India visa online quickly and easily. They only need the following items to get started:
A passport with validity for at least 6 months after the date of arrival in India


Travel details, including flights into and out of the country and any travel plans while in India


A photograph of the data page in the passport, including personal information and the passport photo


A photograph of the traveler on a white background that meets the site's
specifications
Then, apply online for the eVisa.
Tourists can apply for their India visa for United States Citizens by following the directions on the website. The tourist visa application fee for US citizens is currently $163, though this could change at any time.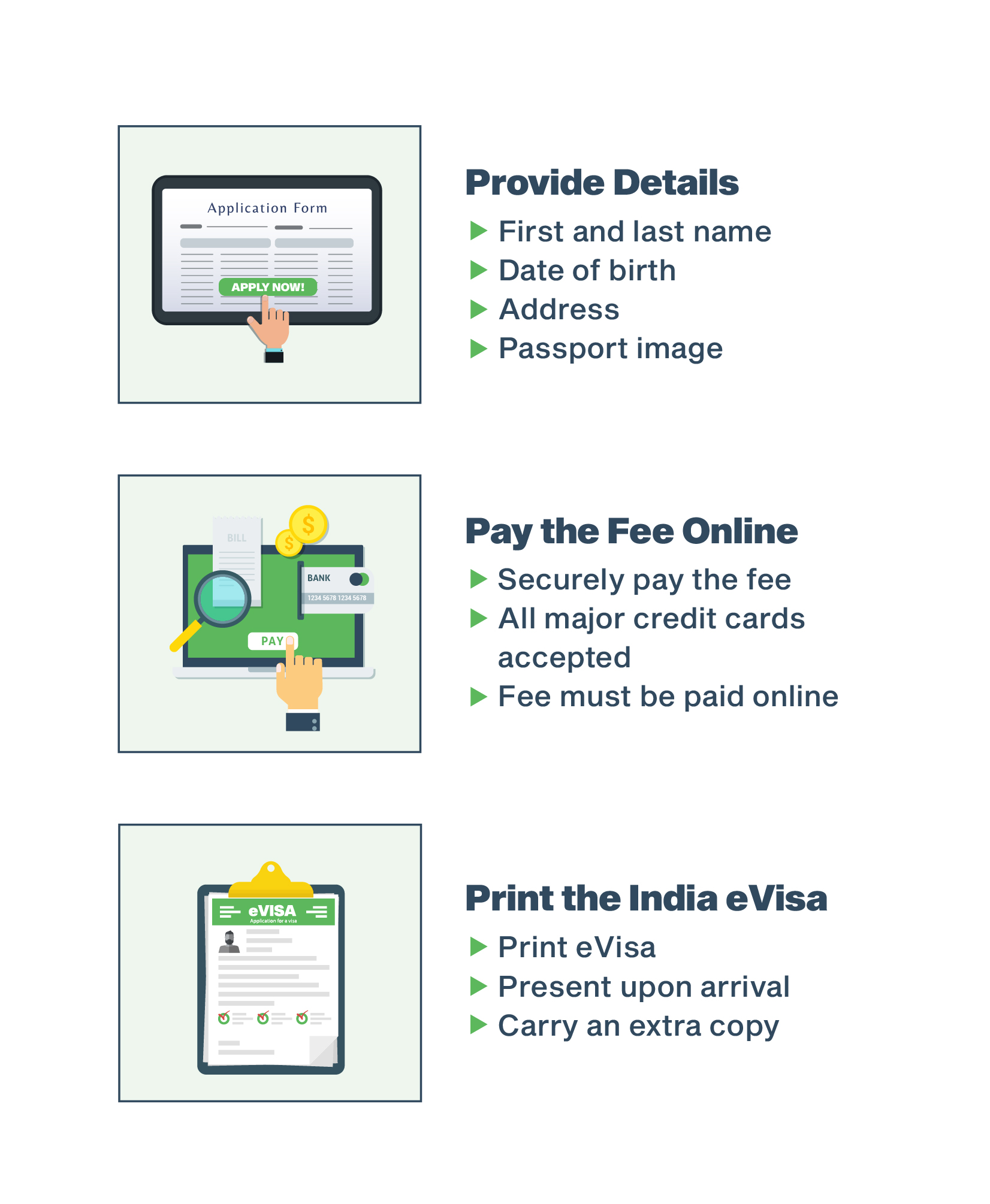 India Visa Approval and Delivery of Document 
Submitted applications receive an application Reference Number, which can be used to look up the application's status. Visa decisions are made 1-4 business days after submission, and applicants will be notified via email.
Once the application is approved, an email containing the India Visa as a .pdf file will be sent. Visitors should print a copy of their approved visa to India. They will need to show this when they go through immigration. They will also need to show:
The same passport used to apply for the visa
At least 2 empty passport pages


Proof that they have funds to cover their travel and other expenses while in India


Proof of when and how they plan to leave the country

Having all of this ready should make entering the country a breeze!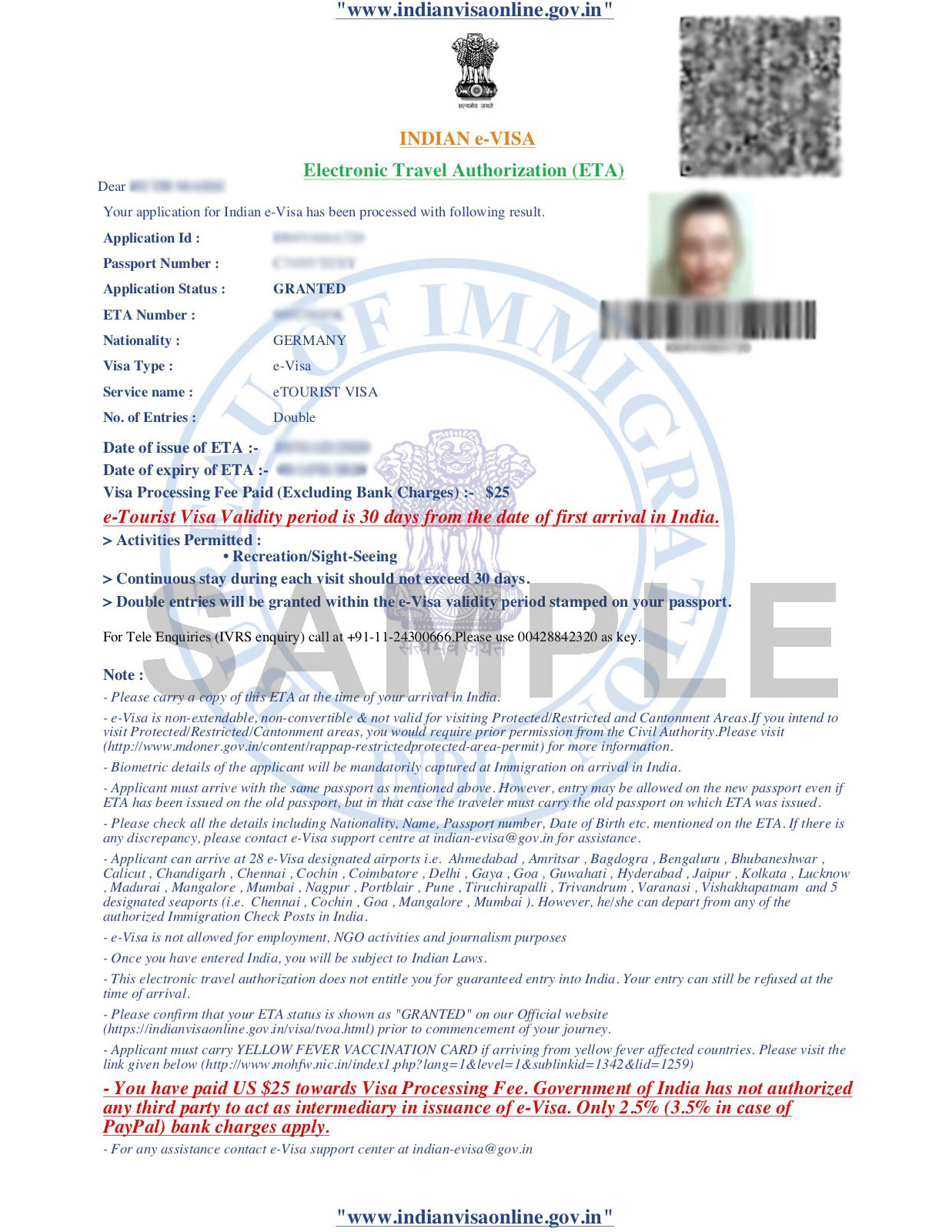 Important Facts About the India Visa for United States Citizens 
Applying for an India visa online is now required for travelers who want to visit the country. In addition to tourist visas, applicants from the USA can apply for a business visa, a medical visa, a medical attendant visa, and a conference visa. Each of these has specific costs, periods of validity, and more.

All travelers will be required to submit biometric details upon arrival in India. Travelers unwilling to do this should not plan to enter the country, even with a valid India visa for United States citizens.

The visas cannot be extended or converted into other types of visas. If travelers wish to remain in India past the date on their visa, they will need to leave the country and reapply or work with the Indian government to obtain another type of visa before their exit date.

Travel to India can be fun and rewarding. Visitors can apply for their visa to India today and visit soon!