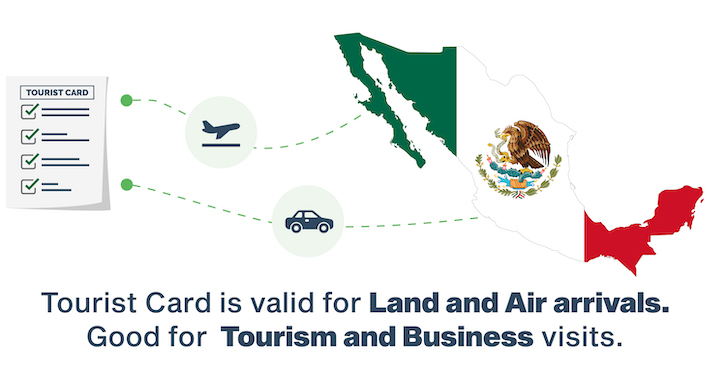 If a Mexican vacation is on your to-do list this season, it is time to apply for a Mexico Tourist Card and fly to the destination of your dreams. You will be surprised by what this country has to offer when you reach your Mexican destination.
As a Zambian tourist, you will need a tourist visa as well as
a Mexico Tourist Card
to set foot on Mexican soil. However, obtaining these travel documents is quite easy these days. 

You can apply for the Card online, but you will have to contact the Mexico embassy to acquire a visa. Citizens from many countries including Zambia will need both these documents to enter Mexico by air or land. Once you apply for the Card, it will be sent to you by email. Applying for the Tourist Card online can be the best idea as your airline may not offer this facility during your trip to Mexico.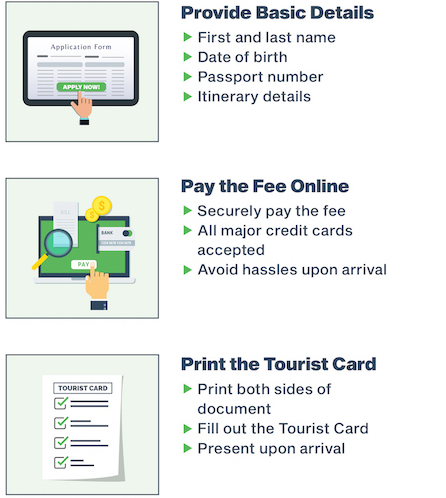 Ways to Apply for a Mexico Tourist Card Online 
Online application for a Card is a hassle-free process as tourists won't have to go to the embassy or wait for an appointment. This process is also strongly recommended for every applicant. The process is fast and convenient as they can apply for the Card from the comfort of their homes. They just need to complete the online process by following the steps listed below:  
Zambians planning for a trip to Mexico are required to fill out an application form for the Card. It should be accurately filled to ensure that the application is not rejected. 


The best part about the online application process is that tourists won't have to upload any document. However, a valid passport will be required for completing the online application process.


Once the card is processed, it will be emailed to the applicant.
Travelers will have to carry printouts of both sides of the Card when they visit Mexico. They have to be shown to the immigration officials present at the airport.
Important Instructions for Tourists
Zambian citizens traveling to Mexico with a Tourist Card can stay in the country only as tourists. They are not supposed to engage in any sort of professional services during their stay in Mexico. During the Card application process, travelers will have to submit their flight details that include flight tickets and flight numbers in the application form.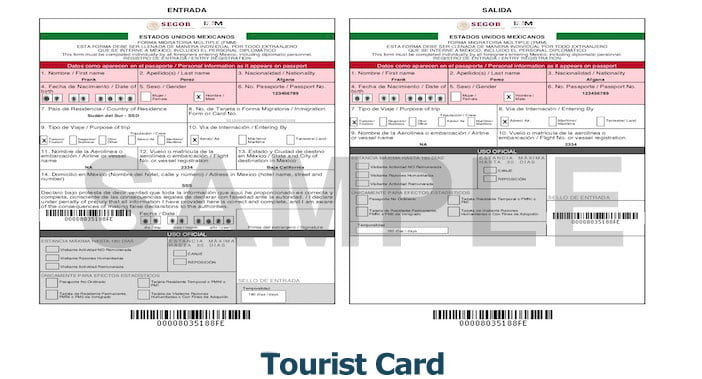 Documentation Process for Applying for a Mexico Tourist Card
Tourists applying for a Card won't have to upload any documents along with their online application form. However, keeping certain documents ready is important. Documents required during the application process are:  
A Zambian passport with a minimum validity of 6 months from the date of the journey.


Travel documents that have flight details of the trip to Mexico.
Necessary Documents for Getting into Mexico
Zambian citizens need to carry their Tourist Card and tourist visa when they embark on a journey to Mexico. They must also carry the passport that was used at the time of application for the Card. They will have to show these travel documents to the immigration officials upon arrival at any international Mexican airport.
Mexico Visa Application
Whether you are traveling to Mexico, or it is a transit stoppage, then you must have a valid Mexico Tourist Visa and a Tourist Card. You can apply for a Mexico visa at a Mexican embassy abroad. However, if you are from Turkey, Russia, you may be eligible to get a Mexican Tourist Visa online through the Electronic Travel Authorization (Sistema de Autorización Electrónica, SAE).
The time it takes to process a Mexican visa depends on the specific embassy in which you are applying. Some only take about two days to process your visa while others may take up to four weeks. So, it is advisable to set up an appointment for a Mexico visa at least four weeks before you intend to travel.
You have to apply for a Mexico visa at a Mexican embassy in your country (or the one nearest to you). The application process is as follows:
Contact the Mexico embassy to set up an appointment
Complete the Mexico Visa Application Form
Collect the required documents
Submit the application and pay the fee
You must check the website of the Mexico embassy where you will apply or contact them to learn about how long it will take to process your visa. That's because not all embassies work at the same pace, and while one might process your visa within 2 working days, another might take 10 working days. In fact, some embassies recommend you schedule your appointment at least four weeks before your trip.