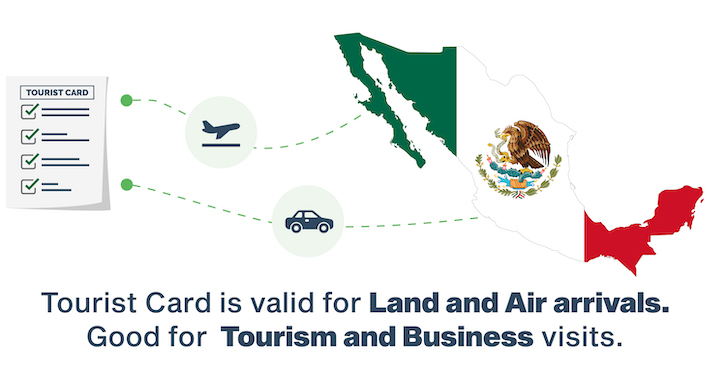 Tourists from Vatican City & Holy See can expect a wonderful experience when they travel to Mexico for a long or short vacation. There are a lot of things to see and do in this country, especially if you are a first-time visitor.
Apply for the tourist visa on time so that you are well prepared for a lovely vacation. As a citizen of Vatican City & Holy See, you will need a visa as well as a
Tourist Card to visit Mexico
.
Ideally, you should obtain these travel documents in advance so that you don't have to face the last-minute hassles. You should apply for the Tourist Card online because many airlines don't offer this facility during onward flights to Mexico.
To obtain a visa, you will have to visit or get in touch with the Mexican embassy. You should know that a Tourist Card is not a replacement for a tourist visa. It is also mandatory for citizens of various countries to obtain both of them before they fly to Mexico. Ideally, the Card would get processed and approved in just a few days. The processed Card would be sent to the email address that you have mentioned in the online application form.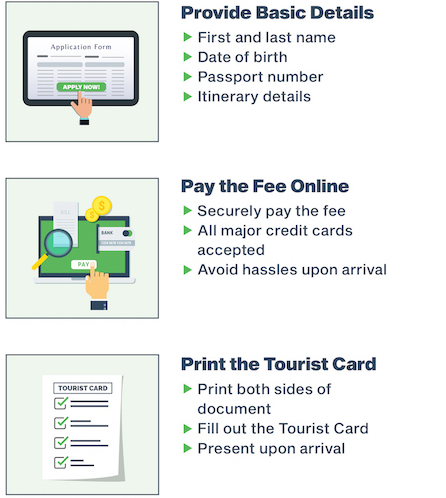 Ways to Apply for a Mexico Tourist Card
Tourists from Vatican City & Holy See should opt for an online Tourist Card in order to save time. Visiting the Mexico embassy or doing the paperwork offline can be very time-consuming. The online application process is hassle-free as tourists can apply for the Card from just about anywhere they are based. They can follow the steps given below to obtain it online:  
Tourists can fill an online application form to acquire a Card and enjoy an amazing Mexican vacation. It is important that the form is filled correctly because errors in the form can lead to the rejection of the application.


Applicants are not required to upload any documents. They must have a valid passport to complete the application process.


Once the Card is processed, it will be sent to the applicant via email.
Visitors should take out printouts of the Card before they fly to Mexico. They will have to show the printouts to the immigration officials after arriving at an airport. 
Important Instructions for Travelers to Mexico
Mexico is undoubtedly a great destination for tourists from Vatican City & Holy See. However, they can only enjoy activities related to tourism. People with the Tourist Card are not permitted to take up any professional work or engage in any job during the trip. It is also important that travelers submit certain travel details including flight tickets and flight numbers when they apply for the Tourist Card.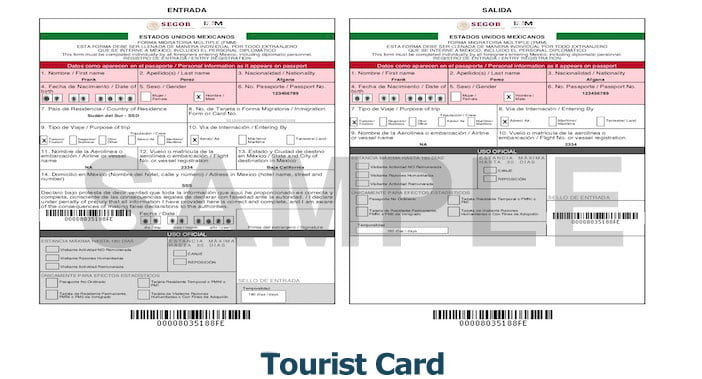 Documentation Required
Keep your travel documents handy when you plan to visit Mexico. When you apply for the Card online, you will need certain documents and they are:
Ensure that your Vatican passport is valid for at least 180 days at the time of application for the Card. You can also apply for the Card manually by filling the form during your flight or after landing at a Mexican airport.


The information submitted in the Card application should match the information in your passport.


Your onward flight details including the airline name and number should be entered in the application form.
Entering Mexican Territory
As a Vatican citizen, you will need a tourist visa and a Tourist Card to visit Mexico as a tourist. You can get "color" or "black & white" printouts of the Card. You will also have to carry the passport that was used in applying for the Card. The immigration officials at the airport will check these documents when you reach Mexico.