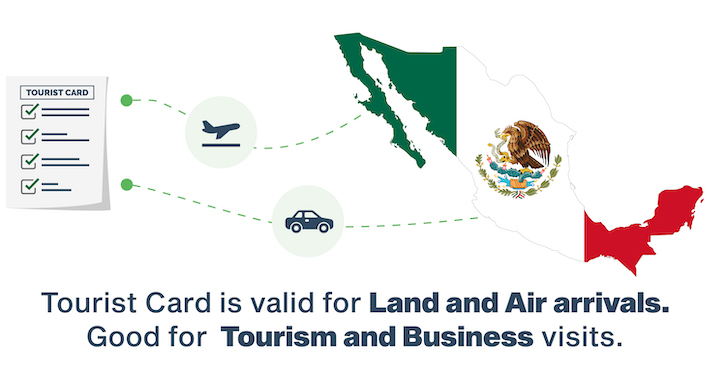 Mexico offers endless sightseeing and recreational options for visitors throughout the year. Tourists from Uzbekistan will love to delve into its rich cultural heritage during their stay.
It is important that tourists
apply for the visa
and Tourist Card well in advance and get thoroughly prepared for the trip to Mexico. Uzbekistan citizens will need both a visa and Card to enjoy a
vacation in Mexico
.

The Card can be applied online with ease. This is also ideal because many airlines don't hand out the Card application form to travelers anymore. However, you will have to obtain a visa before the trip by visiting or contacting the Mexican embassy. Once you have successfully applied for the Card online, which is highly recommended, you will receive it through email.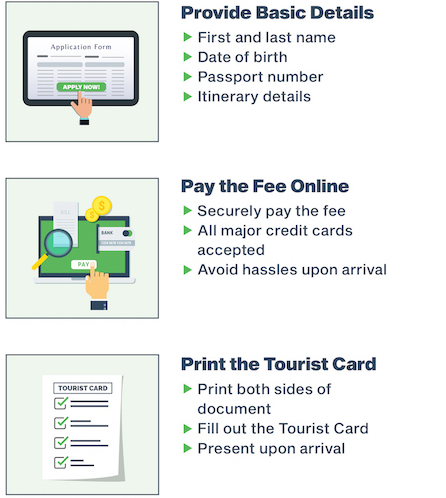 Acquiring a Mexico Tourist Card 
Uzbeks can easily apply for the Card online and save some precious time. The online application process is hassle-free because travelers won't have to go to the Mexico embassy or wait for an appointment. The Card can be applied from wherever one is currently based. Here are some important tips to follow while applying for it online:   
Travelers will have to fill an application form accurately to obtain the Card. 


Uploading any document along with the application form is not required. A valid passport is necessary to complete the application process.


The processed Card will be sent to the applicants through email.
Visitors will have to get printouts of both sides of the Card and carry them during their onward journey to Mexico. The printouts will have to be shown to the immigration officers once a tourist arrives at an airport. 
Important Instructions for Tourists  
Uzbeks will love exploring the beauty and grandeur of Mexico during their holiday trip. However, their activities during their stay should be related only to tourism. Engaging in professional work is strictly prohibited for visitors with a Tourist Card. Tourists will also have to mention their travel details including the flight tickets and flight numbers while applying for the Card.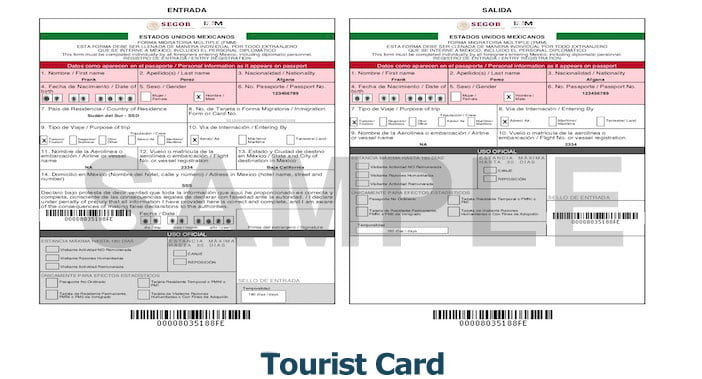 Documents Necessary for Obtaining a Tourist Card Online 
Keep all the necessary travel documents ready when you plan for a Mexican vacation. Applying for the Card online would mean that you need to have certain documents ready and they are:    
Your Uzbekistan passport should be valid for at least 180 days after your journey date to Mexico. If not applied before the trip, you will have to apply for the Card during your flight or once you land at a Mexican airport.


Ensure that the information shared in the online application form matches that given in your passport.


You will also have to submit your flight details in the application form.
Getting into Mexico for a Vacation
Once you obtain a visa and a Card to visit Mexico, you need to get their printouts in either "color" or "black & white". Don't forget to carry your Uzbek passport that was used when you initiated the Card application process. All these documents will be thoroughly checked by the immigration officials when you arrive at an airport in Mexico.  
Mexico Visa Application
Visitors to Mexico, though in the form of transit, must have a certified Mexico Tourist Visa and a Tourist Card. Application of a Mexico visa can be done from a Mexican embassy in the applicant's country of domicile or from any other country across the world. The advantage for citizens of Turkey, Russia and Ukraine is that they have the facility to apply for a Mexican Tourist Visa online via the Electronic Travel Authorization (Sistema de Autorización Electrónica, SAE).
The processing time for a Mexican visa is not the same for every embassy. There are embassies that process it in just two business days, whereas others may take four weeks. Applicants are recommended that they get an appointment with the respective embassy for a Mexico visa at least four weeks or more, before their planned travel date.
The following steps make the application process:
Contacting the Mexico embassy to schedule an appointment
Filling up the Mexico Visa Application Form
Assembling the necessary documents
Submitting the online application
Paying the required charges (visa fee)
The website of the Mexico embassy from which the applicants are applying for their visa will provide the processing time that will be taken. Alternatively, they can speak to the officials there about it. Since every embassy has a different way of working, hence, different processing timelines. Rather, a few embassies suggest that the applicants fix their appointment at least four weeks before your trip.