Emiratis can expect a wonderful time when they visit Mexico for a thrilling vacation.

This South American country is laden with impeccable natural beauty and sightseeing options that will leave tourists bewildered.
Tourists from the United Arab Emirates will fall in love with this country that welcomes innumerable visitors throughout the year.
To enjoy a fantastic vacation in Mexico, tourists will have to acquire a Mexico Tourist Card and a
Mexico visa
. 
They can easily apply for a Card online by filling out an application form.

To obtain a visa, Emirati citizens will have to contact or visit the Mexico embassy.

Don't mistake the Tourist Card for a visa. The Card is not at all a replacement for a tourist visa.

Online application for the Card is highly recommended because they chosen air carrier may not offer this facility.

The FMM Card that is applied online should reach your email address in a short time.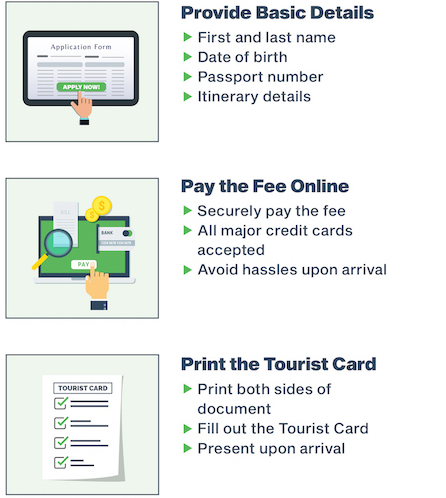 Ways to Apply for a Mexico Tourist Card Online for UAE
Emiratis can save a lot of time if they apply for the Tourist Card online.

Applicants can easily apply for the card from the comfort of their homes.

The best part is that they won't have to physically visit the Mexico embassy or wait for hours for an appointment.

Some of the important steps for applying for the FMM Card are mentioned below:  
Emiratis must fill out an online application form accurately to obtain a Tourist Card.


Applicants won't have to upload soft copies of any document. However, a valid passport will be required to apply for the FMM Card.


Once processed, applicants will receive the Card at their email address.
Tourists from the UAE will have to take out printouts of the Card and carry them along during the trip to Mexico.

The printouts should be shown to the immigration officials at the airport upon arrival.
Important Instructions for UAE Tourists
Emiratis will have ample opportunities to explore the beauty of Mexico when they opt for a vacation.

With a Tourist Card, they can enjoy everything that this nation has to offer, but they are not allowed to engage in any job or professional activity.

While applying for the Card, travelers will have to share their flight details including the flight numbers.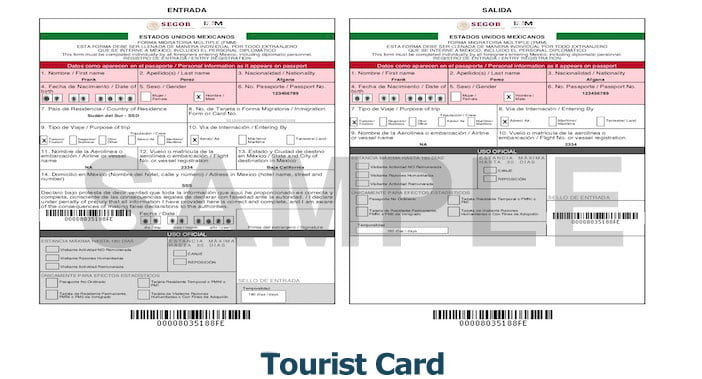 Documents Required During Application
It is important that Emirati citizens keep all the necessary travel documents ready when they apply for the FMM Card online. The documents that are usually required are:
Your Emirati passport that is valid for at least 180 days from the date of trip.


They can also apply for the Card during their flight to their Mexican destination or as soon as they land at an international airport (not recommended).


The personal details shared in the online application form should match the details given in the UAE passport.
Getting into Mexico for a Vacation
Once they receive the visa and Tourist Card to visit Mexico, they can get their printouts in either "color" or "black & white".

Emirati travelers must carry their UAE passport during the trip to Mexico and it should be the one that was used during the application of the card.

Upon arrival at an international airport in Mexico, these documents would be checked by the immigration officials.