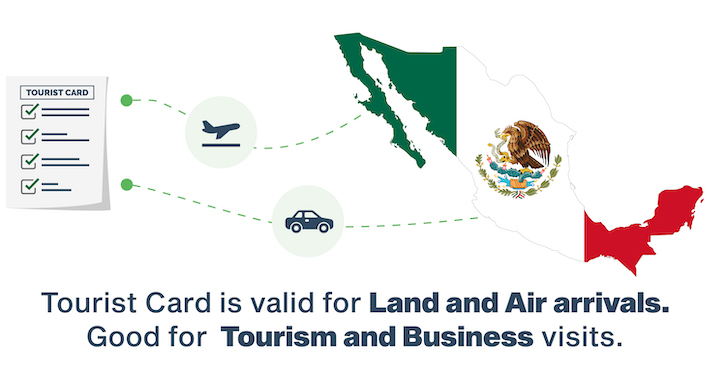 People from the USA can expect a wonderful time when they visit Mexico for a vacation. The close proximity of both countries means that there would be innumerable American tourists visiting Mexico for a short or lengthy vacation.
Tourists from the USA can expect a wonderful holiday break once they are ready with their Tourist Card. The best part is that they won't have to
apply for a tourist visa
and go through the grind of obtaining it. 

Applying for a Card is easy if you know the process. Applying for it online and obtaining it before the trip would be ideal because this facility may not be offered by your chosen airline. Unlike many other countries, people from the USA won't need a visa to enjoy a vacation in Mexico. Once the Card is applied online, applicants will receive it in their email inbox.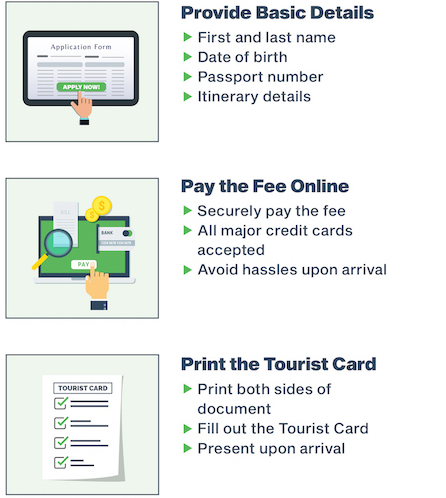 Obtaining a Mexico Tourist Card Online
People from the United States of America will need a Tourist Card to go on a tour to Mexico. It can be easily applied for and obtained online. The processing time is fast and it can easily be applied from the comfort of one's home.
Valuable time can be saved as tourists won't have to visit the Mexico embassy to apply for it. Ideally, travelers should follow the tips given below to acquire the Card online:  
American tourists should fill an application form to acquire the Card. It should be clearly and correctly filled to ensure that the application is not rejected.


Applicants don't have to upload any document while submitting the application form. A valid passport would be required to complete the application process.


Once processed, the Card will be sent to the applicants' email address.


Visitors should carry printouts of both sides of the Card when they travel to Mexico. After arrival at a Mexican airport, visitors will have to show these printouts to the immigration officers. 
Instructions for American Tourists
Mexico is a favorite holiday destination for most Americans. Throughout the year, numerous Americans are seen visiting the Mexican hotspots. Visitors with a Tourist Card should refrain from engaging in any professional activity during the trip. The Card allows visitors only to indulge in activities related to tourism.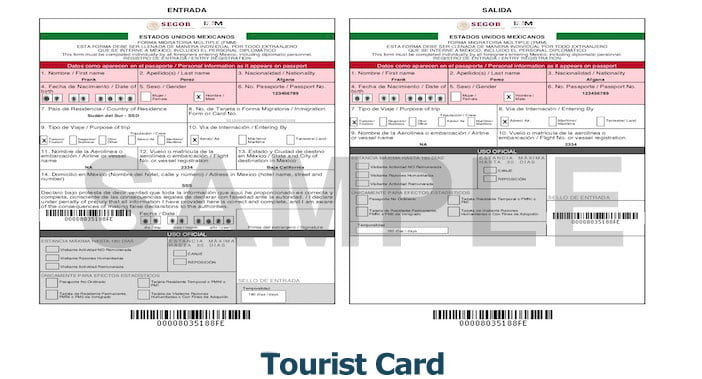 Ways to Obtain a Tourist Card Online
You will need various travel documents when you plan to go on a trip to Mexico. When you apply for a Tourist Card online, you will have to keep certain documents ready and they are:
Your passport should be valid for at least 180 days after you embark on your journey to Mexico. If the Card is not applied before you begin your trip, you will have to apply for it during your flight to Mexico or as soon as you arrive at an airport.


The information shared in your online application form should match your passport's personal details.


You will be required to mention the flight details in the application form.
Touring Mexico after Arrival
Once you obtain your Tourist Card to visit Mexico, you should take out its printouts in "color" or "black & white". As an American tourist, carrying your valid passport during the trip is a must. Almost all these documents will be checked by the immigration officers as soon as you reach an international airport in Mexico.