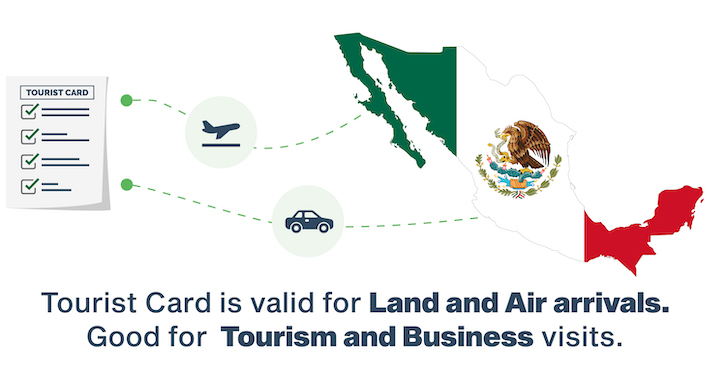 Turkmens looking for a thrilling Mexican vacation will be more than happy with everything that this country has to offer. Vibrant nightlife, mouth-watering local cuisines, and world-class sightseeing options make this country a must-visit destination.
Tourists from Turkmenistan just need to acquire a visa and a Tourist Card to make the most of their Mexican getaway. They can obtain the Card without any hassle because they can apply for it online. But for a tourist visa, they will have to get in touch with the Mexico embassy or visit it personally after taking an appointment.

You will have to be a little cautious while applying for the Card online. Inaccuracies in the form can get your application rejected. Once processed, the Card will be sent to your email address. Applying online for the Card can be the best bet because your chosen airline may not provide this facility during the flight. You should also note that a Tourist Card is not a replacement for a tourist visa.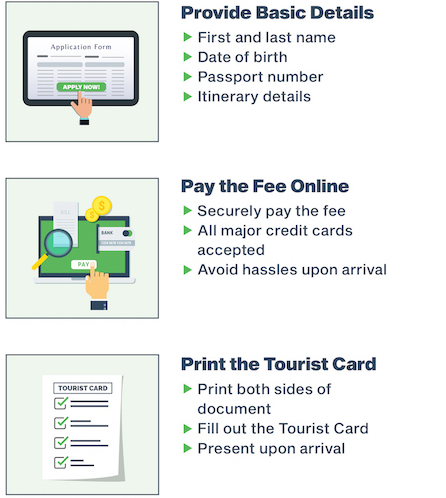 Guide for Applying for a Mexico Tourist Card 
You can apply for a Card online from the comforts of your abode and use the saved time to get prepared for the trip. Acquiring it can be very easy if you follow the steps given below:
Ensure that the online application form is filled out without any errors. 
 
You won't have to upload any document, but keep your Turkmenistan passport handy while filling the form.    


You will have to mention your email address in the online application form because the processed Card will be emailed to you.    
After receiving the Card through an email, you will have to take out printouts of both of its sides. You must carry these printouts during your flight to Mexico. You will be required to show them to the immigration officials upon arrival at an airport.
Instructions for Turkmenistan Travelers 
Turkmens visiting Mexico will have ample opportunities to make their vacation truly blissful. They can indulge in various activities related to tourism, but they are not allowed to engage in any professional assignments during their stay as tourists. Travelers also need to share their flight numbers during the Tourist Card application process.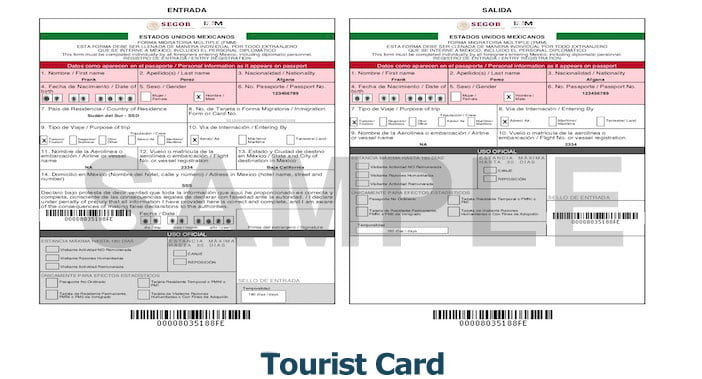 Documentation for Card Application
Applying for the Card would mean that you will have to keep certain travel documents ready, and they are:     
Your Turkmen passport with a validity of at least 180 days from your journey date. 


If you haven't applied for the Card before your trip, you can apply for it when you are on a flight or as soon as you arrive at a particular Mexican airport. 


Ensure that your personal details shared in the online application form matches with your passport's personal information.
Ways to Get into Mexico 
After acquiring a visa and a Mexico Tourist Card, you need to take out their printouts in either "color" or "black & white". During your trip, you should carry them along with the Turkmen passport that was used at the time of Card application. Once you reach any Mexican international airport, you will have to show these documents to the immigration officials.