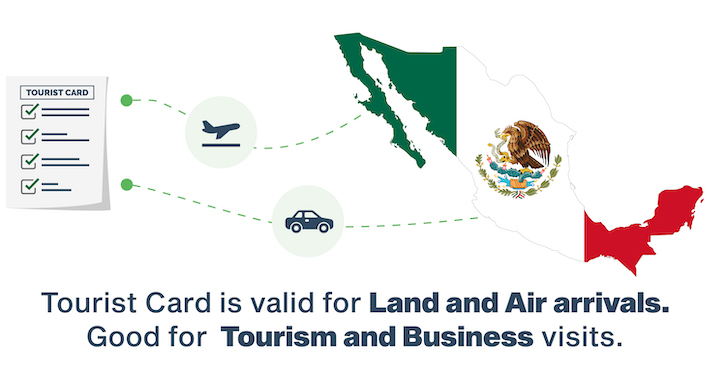 Tourism in Mexico is on the highest level these days, so visitors from Tanzania can expect a fair bit of the magic that this country has to offer. Tourists from all over the world have a lot of good things to say about Mexico's prized secrets. Tanzanians will surely have a great time exploring all that this nation boasts of.
To enjoy all these and much more, tourists will need a
visa and a Tourist Card. Visitors should know that
a Tourist Card cannot replace a
tourist visa
and both have their own importance. 
As a Tanzanian tourist to Mexico, you will need a visa and a Tourist Card. Apply for the visa well in advance by contacting or visiting the Mexican embassy. You will also have to fill out the Card application form carefully to ensure that that there are no discrepancies. The processed Card will be sent to your email address. You should apply for the Card online because the airline you are using may not offer this facility.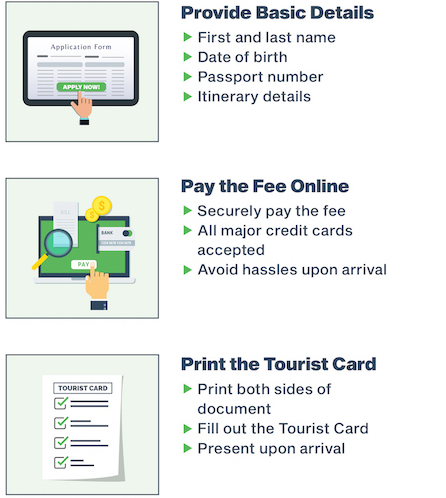 Guide to Acquiring a Mexico Tourist Card 
Acquiring a Tourist Card is not at all a difficult task; however, you need to know the process. Here are a few steps that you help you in obtaining it in a quick time:  
You should fill out the online application form cautiously so that there are no errors.  


You won't have to upload any documents during the online Card application process. 


Keep the Tanzanian passport handy as you will need it while finalizing your application form.  
 
Once ready, you will receive the Card in your email ID.      
Once you receive the Card, you should take out the printouts of both sides of the Card. The printouts taken can be either in "color" or "black & white". You will need to show them to the officials at an immigration counter of a Mexican airport.    
Instructions for Tanzanian Tourists 
Tanzanians will be able to enjoy almost everything that Mexico has to offer. However, they shouldn't get involved in any job or professional activities during their stay as tourists. During the Tourist card application, they are required to share various travel details including flight tickets and flight numbers.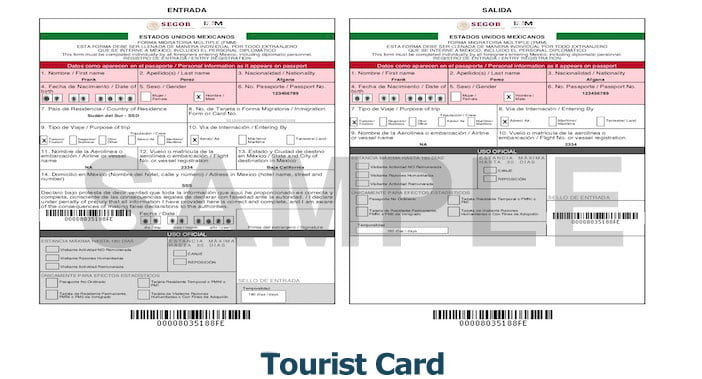 Documentation Process 
You will need certain documents to apply for the Mexico Tourist Card. The documents that are necessary include:      
Your Tanzanian passport with a validity of at least 180 days from the travel date to a Mexican destination. 
 
You have the privilege to apply for the Card during your onward flight to Mexico. You can also apply for it once you reach a Mexican international airport. 


Also, note that the personal information shared in the online application form is the same as given in your passport.
Entering Mexican Territory
As a Tanzanian tourist to Mexico, you would be more than happy to start your vacation at the destination of your choice. However, make sure you carry all the necessary documents including your passport, visa and Tourist Card. The immigration officials will check all these documents as soon as you arrive at an airport in Mexico. 
Mexico Visa Application Process
Opting for a Mexican vacation can be a great gift for you and your loved ones. This can be the perfect opportunity to take a break from mundane city life and enjoy the beauty of Mexico. As a Tanzanian tourist, you will have to obtain a Mexico Tourist Visa and a Mexico Tourist Card to travel to any Mexican tourist hub. You can apply for the visa by visiting the Mexican embassy in your country. 
You should also note that the processing time for a Mexican visa may differ in various countries. It basically depends on the country or embassy from where you would like to apply for the visa. This means that you would be able to acquire a visa in between two days to 30 days. To avoid any last-minute hassle, you should go for the visa application at least a month in advance.   
The visa application process can be very simple and easy if you follow the steps listed below:
Book an appointment and visit the nearest Mexican embassy in your country.  
Fill out the Visa Application Form carefully to avoid any errors.
Attach the necessary documents at the time of application form submission.
Pay the visa fee once you submit your application form.
Doing online research will help you save a lot of your time while applying for a visa. This research will help you in knowing the exact visa processing time in various Mexican embassies. Every embassy has its own operation style, so being a little prudent would be beneficial for you eventually.