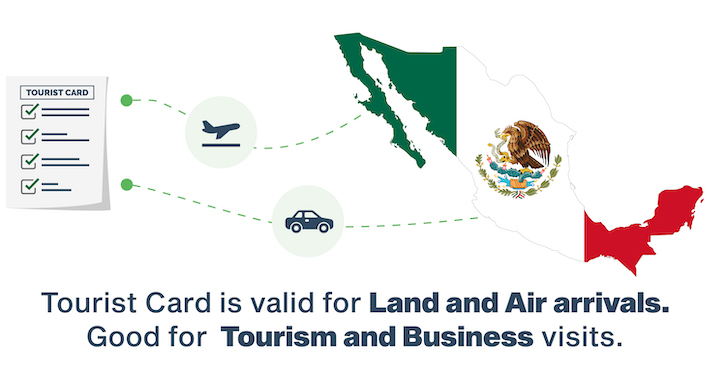 Numerous tourists from Switzerland visit Mexico to enjoy the outdoor activities and the amazing sightseeing opportunities it offers. They can laze around on beaches like Playa de Akumal, Bahia Balandra, and Playa del Carmen or simply visit the World Heritage Sites.
There are ample things to see and do when vacationers arrive at this visitor-friendly nation. They will just need a visa and
a Mexico Tourist Card
to indulge in everything that this destination has to offer.
It is also important that vacationers are aware of the fact that a Tourist Card is not a replacement for a
tourist visa
. Tourists from Switzerland should apply for the visa before they plan their travel dates to Mexico. They will have to visit the
Mexico embassy
and do the paperwork to acquire a visa. However, a Tourist Card can be easily applied for online.
Applicants need to be a little careful while applying for the Card online because errors in the application form can lead to its rejection. Once the Card is ready, it would be sent to the applicants' email address that was shared on the online form. Ideally, travelers should apply for the Tourist Card online because many airlines don't provide this facility these days.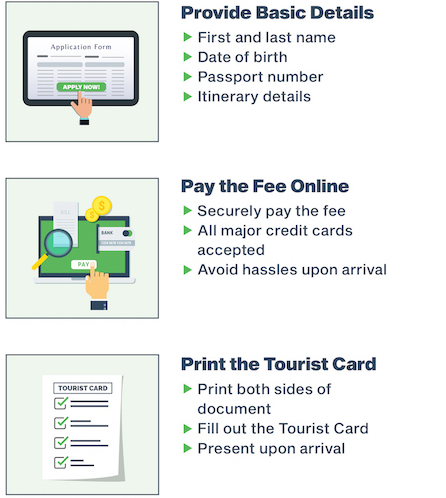 Acquiring a Mexico Tourist Card for Swiss Citizens
You can easily and quickly obtain a Tourist Card if you apply for it online. However, you are required to fulfill certain formalities listed below:   
The online application form should be carefully filled out so that there are no errors.  


You are not required to upload any documents during the Card application online. 


You will need your Swiss passport to finalize your online application form.  
 
The processed Card will be delivered to your email address that was mention in the application form.      
After receiving the Mexico Tourist Card, you will have to take its printouts in either "color" or "black & white". You will have to carry them with you during the trip and show them to the officials at the immigration counter of an international airport in Mexico.
Instructions to Follow  
Travelers from Switzerland can have a wonderful time during their trip and vacation in Mexico. However, they shouldn't work on any job assignments or engage in any professional activities during their stay as tourists.
As Tourist Card holders, they can enjoy everything related to tourism. The Tourist Card applicants also need to mention their flight tickets and flight numbers in the Card application form.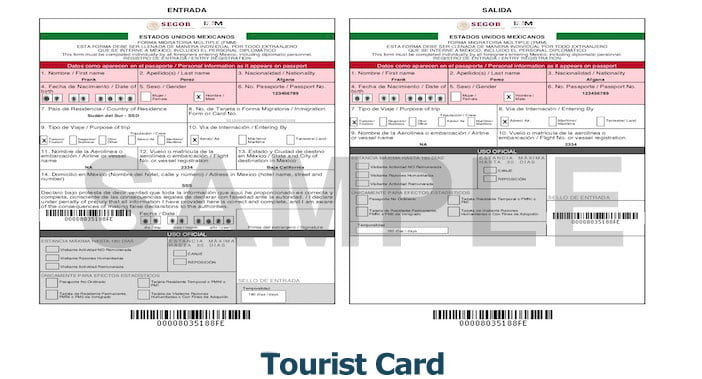 Documentation Required
You will have to keep certain documents ready in order to apply for a Mexico Tourist Card. The documents that should be readily available with you are:      
The Swiss passport that has a validity of at least 180 days from the day you apply for the Card.  


Printouts of the Tourist Card if you have applied for it before your departure. If not, you can always apply for it during your flight to a Mexican destination or as soon as you arrive at an airport. 


Note that all the details shared in the online application form should match the personal details in your Swiss passport.
Getting into a Mexican Tourist Destination
You can surely expect a wonderful time as a vacationer in Mexico. However, don't forget to carry all the necessary travel documents with you when you board a flight. You won't be able to enter Mexico if you don't have certain documents such as your Swiss passport, and printouts of your visa and Mexico Tourist Card. You will have to present these documents to the immigration officials stationed at an international airport in Mexico. 
Mexico Visa Application Process
Opting for a Mexican vacation can be a great gift for you and your loved ones. This can be the perfect opportunity to take a break from mundane city life and enjoy the beauty of Mexico. As a Swiss citizen, you will have to obtain a Mexico Tourist Visa and a Mexico Tourist Card to travel to any Mexican tourist hub. You can apply for the visa by visiting the Mexican embassy in your country. 
You should also note that the processing time for a Mexican visa may differ in various countries. It basically depends on the country or embassy from where you would like to apply for the visa. This means that you would be able to acquire a visa in between two days to 30 days. To avoid any last-minute hassle, you should go for the visa application at least a month in advance.   
The visa application process can be very simple and easy if you follow the steps listed below:
Book an appointment and visit the nearest Mexican embassy in your country.  
Fill out the Visa Application Form carefully to avoid any errors.
Attach the necessary documents at the time of application form submission.
Pay the visa fee once you submit your application form.
Doing online research will help you save a lot of your time while applying for a visa. This research will help you in knowing the exact visa processing time in various Mexican embassies. Every embassy has its own operation style, so being a little prudent would be beneficial for you eventually.