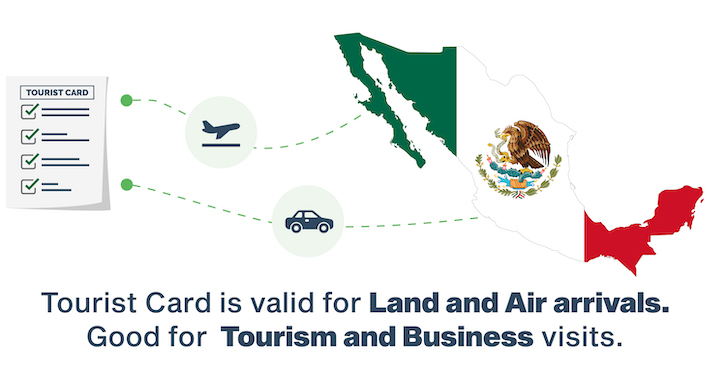 Like Portuguese citizens, numerous people visit Mexico every year for a long or short holiday break. They can make the best of their getaway by booking a place that suits their budget and lifestyle. A Mexican holiday is much more than a leisurely break from mundane city life because this country has a lot to offer for vacationers every season.
Before you kick off your
Mexican holiday
break, you need to obtain a Mexico Tourist Card. The great news is that Portuguese citizens won't need a visa to visit Mexico. They just have to apply and acquire the Tourist Card in advance. Ideally, they should apply for the Card online as many carriers have stopped offering this facility during flights.

A fantastic holiday experience is on the cards for you as Mexico is home to innumerable attractions and sightseeing options. You would be thrilled by the archaeological sites dotting the country and the impeccable touristy hubs.
Apart from the outdoor activities, you will have ample options to delve into the rich history and culture of this region. Applying and obtaining the Tourist Card in advance would give you adequate time to get prepared for your dream vacation on Mexican soil.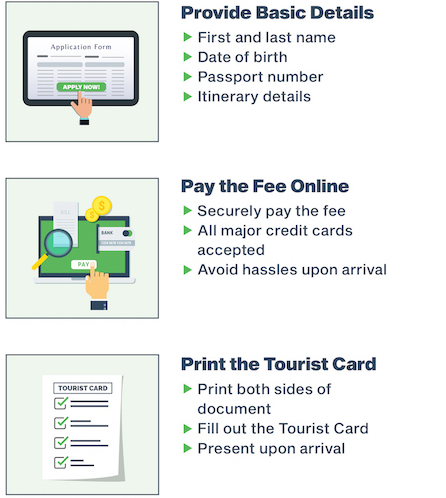 Mexico Tourist Card for Portuguese Citizens
Travelers from Portugal can obtain a Tourist Card online with ease. However, they should be aware of the entire process and steps given below:      
Potential tourists need to fill an online application form to acquire a Tourist Card. Filling it accurately is important because discrepancies can lead to the rejection of the application.
  
They are not required to upload any documents during the Tourist Card online application process.   


A valid passport is a must to finalize the application form. The passport should be valid for at least 6 months from the travel date.  
 
Once processed, the Card will be sent to the applicant's email address. Printout of both sides of the Tourist Card will be required during the trip to Mexico.


Tourists will have to present the Tourist Card printouts to the officials stationed at the immigration counter of an Airport in Mexico.    
Instructions for Portuguese Travelers
Mexico is undoubtedly a favorite for tourists from Portugal and all parts of the globe. It offers the perfect environment or setting for vacationing and sightseeing. Tourists have adequate opportunities to make the most of their stay.
However, they should refrain from activities related to a job or profession. They will also have to share certain travel details like flight numbers and flight tickets while applying for the Mexico Tourist Card.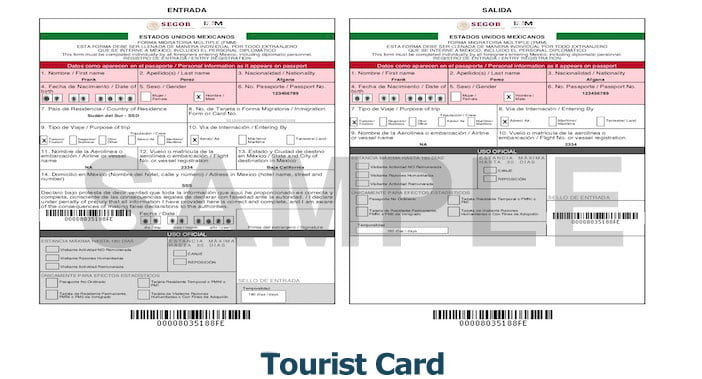 Important Documents      
Traveling to Mexico for a long or short vacation would mean that you need to keep certain documents ready. The must-have documents are:  
The Portuguese passport.
   
Mexico Tourist Card's printouts.
Entering Mexico as Tourists
Like most Portuguese tourists, you can have an amazing time in your chosen Mexican destination. The popular attractions in the country will leave you mesmerized for sure. Plan well and get thoroughly prepared for the upcoming Mexican vacation. You will have to carry certain documents when you embark on a trip to Mexico.
Documents that you would need to enter Mexican territory include your Portuguese passport and printouts of your Tourist Card. As soon as you land at a Mexican airport, you will have to show these documents to the immigration officials.