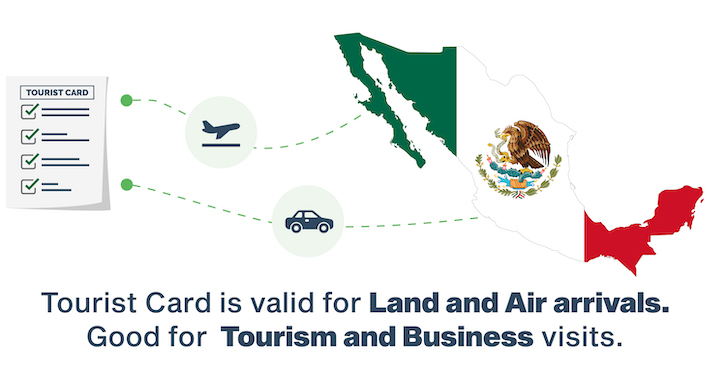 The established history of Mexico extends across more than three millennia. Initially inhabited more than 13,000 years ago, central and southern Mexico, (known as Mesoamerica), witnessed the ascend and descend of complex indigenous civilizations.
Polish citizens keen on enjoying the rich landscape of this country need a Mexico Tourist Card. They won't need a visa to visit Mexico.
The government body that approves and grants the Tourist Card for Mexico is called the National Immigration Institute. This Card is granted for tourism.
It is important to understand that though the Tourist Card is not a visa, citizens from Poland do not need a visa to travel to Mexico. Hence, for them, the Mexico Tourist Card is sufficient to enter Mexico. 
After having decided to go on a Mexican vacation, you should apply for the Mexico Tourist Card. Obtaining the Card is easy since the entire process is electronic. When applying for it online, you must be a little smart because incorrect information can cause rejection of the Mexico Tourist Card application.
After it is processed, you will receive the card at the mail ID that you will have mentioned in the application form. Applying for the Card online can be the best thing to do and it is also strongly recommended.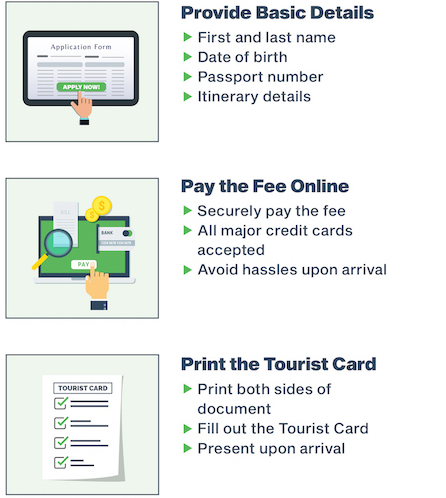 Applying Online for the Mexico Tourist Card
For Polish travelers, applying online is the best way to go for the Mexico Tourist Card. However, there are certain steps to be followed to acquire the Card online, and they are mentioned below: 
Filling the Application Form Online: To begin with, Polish travelers must enter the information asked for accurately. Just to be sure, check the information that has been entered. 
No Upload Required: To make it even easier for the applicants, no documents need to be uploaded in the online process.
Passport Number: The only information to be submitted is a valid passport number.
Fee Payment: Close the process by paying the fee. This requires a valid credit or a debit card.
Email Id: The applicant must also enter his email ID while applying online.
After it is processed, the Mexico Tourist Card mailed to the applicant.
Travelers must as a safety precaution keep printouts of both sides of this travel document with them on their way to Mexico. It will be checked by the immigration officials at Mexico airport. 
Crucial to Know
The following points are to be taken into account:
Only tourist activities are allowed on the Mexico Tourist Card. Visitors are not allowed to enter into any business or paid activities such as job or professional services, on this Card.


Visitors from Poland must printouts of this document when they enter the country through any Mexican airport.


Travelers must enter their flight tickets numbers and airline details in the form.

Important Paperwork
Though Polish citizens are not required to upload any type of document when applying online, they must keep these with them: 
A passport with a validity of 6 months or 180 days from the date after they arrive in Mexico.


The airlines and ticket information of the arrival flight into Mexico.
What on Reaching Mexico
Visitors from Poland must have two documents in hand to enter Mexico:
A Mexico Tourist Card


A valid passport
These documents are studied and allowed by the immigration authorities before the travelers are allowed into Mexico. As far as the passport is concerned, it must be the one used for the online application and must have six-month validity.
Valuable Information When Traveling to Mexico
Traveling from Poland to Mexico, you must get well-vaccinated and remember to carry your regular and emergency medicines. Vaccinating for hepatitis A is also advised for safety against food and beverage poisoning and typhoid, precisely for cuisine lovers and travelers to small towns or rural belts. You must stock on anti-diarrhoea medicine that does not require a prescription. Those visiting Mexico must also have with them antibiotics like Cipro for shattering bacterial attacks. If there is a situation of illness, stay hydrated to avoid hospitalization for IV treatment.


Carry a copy of your passport and credit cards. They may be in the form of images on your phone. Keep an eye on your credit and debit card transactions thus fending off any bogus payments or withdrawals in Mexico.


Be sure to keep extra cash than you believe you would require. If you are traveling from Poland and get caught in a medical emergency in Mexico, a doctor or hospital can ask you to pay in cash. While peso is the official currency of Mexico, dollars are happily expected.


Register your travel with the nearest Mexico embassy. This will benefit you with all updates on your destination and makes it easy for the authorities to locate you in case of an emergency. Also, remember to keep the phone number of the nearest consulate in Mexico, just in case you need help. It is always recommended for travelers to have travel insurance that covers medical emergencies, theft or other possible calamities. 


Before you get back, confirm that you have all the vaccines that you need to return from Mexico and ensure that you are appropriately vaccinated.


It is strongly recommended for Polish citizens to carry an extra copy of the Mexico Tourist Card.