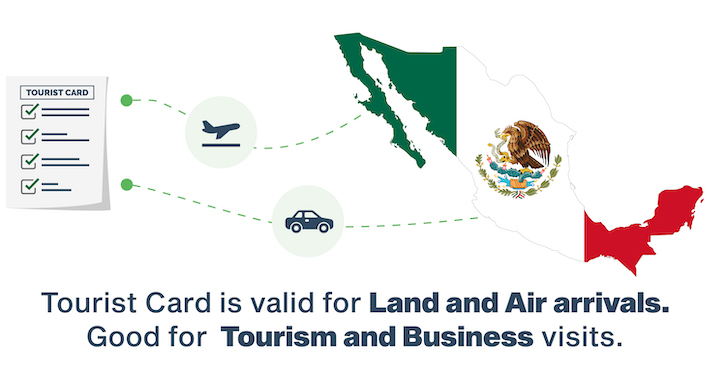 Why visit Mexico this season? 
If you love the beaches, the smell of wet sand in the air, warm and shiny sun, and culturally rich nightlife, Mexico is a must-go! Explore the fashion stores, baroque Nuestra Senora de Guadalupe church, heritage-rich Mexican eateries, and a broad spectrum of pubs while in Mexico.   
Peruvian citizens, whether traveling by air or land, need to carry two essential documents with them when traveling to Mexico. One of them being a visa and the other being a Tourist Card.
However, the process of acquiring both the visa and the Tourist Card has become very fast and hassle-free because of the online application method. 
No Peruvian citizen must engage in an act involving payments or transactions related to business. It is to be noted that tourist cards are for tourism purposes only. Tourists can enjoy all the tourism-related activities and business visits during their stay.     
For a visa, you can take an appointment in your nearest embassy online and proceed with submitting the documents in person. However, for the Tourist Card, all you need is an internet connection, your passport number, and your flight ticket details to get the Card delivered right into your email inbox.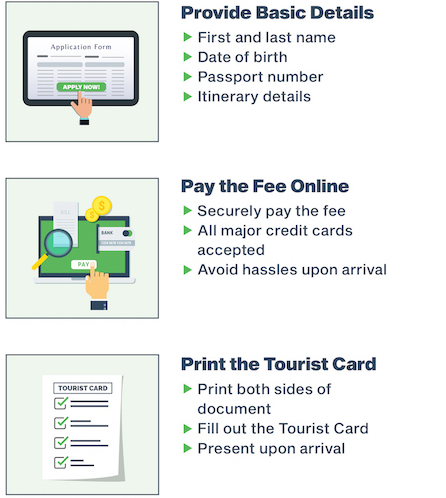 What is the process of online application for the Mexico Tourist Card? 
The Mexican Tourist Card can be applied online. The online process is a document-free process and all you need to have is your passport number and your flight ticket details handy while filling out the form. No need to go anywhere or carry any documents.   
Visit the website of your immigration provider and fill out the application form accurately. Re-check the form to ensure that there are no errors or discrepancies. 
Mention your Peruvian passport number and your flight details wherever required. Make sure your passport has a validity of at least 180 days from your day of travel.    
Pay the fees through credit or debit card. You will receive your Tourist Card on the email ID mentioned by you in the form. Ideally, you initiate the application process a month prior to your trip date to avoid last-minute hassles.   
How to apply for a Mexican visa? 
It is recommended that you apply for the visa at least 4 weeks prior to your date of travel as the time for processing it varies in different countries. It can be anything from 2-30 days. Simply follow the steps below to apply and acquire the visa in a quick time.    
Book an appointment and visit the nearest Mexican embassy in Peru. Fill out the Visa Application Form accurately to ensure that it is not rejected. Attach the necessary documents at the time of application submission. Pay the required visa fee once your application form is submitted.    
Since a visa is mandatory for all Peruvian citizens, it is recommended you do some research and see which country processes the visa faster. In case of emergencies, you can apply for a visa in any nearby country that processes the application faster.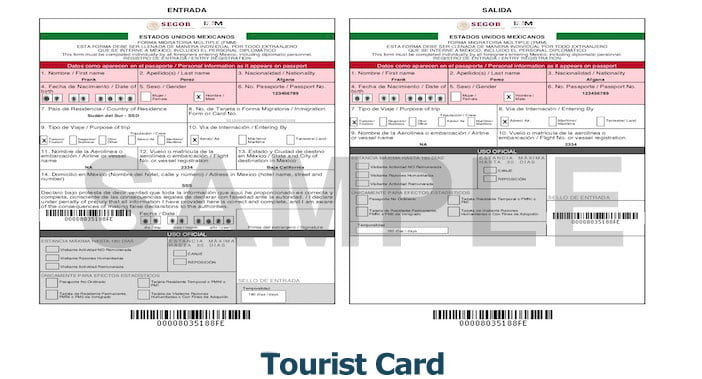 What are the things to remember while applying for a visa to Mexico?
For a happy and hassle-free journey to Mexico, all you need to do is keep in check the following points. These can be crucial, so take notes. Make sure your passport has a validity of at least 6 months from your date of travel. Fill in the form correctly and provide a valid email ID.   
All Peruvian citizens must carry along a valid passport, a visa, and a Mexican Tourist Card when traveling to Mexico. It is also recommended to take out printed copies of all these documents so that they can be shown to the immigration officials upon arrival in Mexico.
The printouts can be colored or black and white; however, they should have clarity.  Keep these printouts handy at all times. Also, make sure you carry enough cash for times when you need it the most.   
How long can you stay in Mexico with a visa?   
You can stay in Mexico for not more than 180 days from your date of arrival. This includes all tourism and studies with courses under 6 months. All you have to make sure that you are not earning anything in monetary terms since you have arrived in Mexico.    
Can we get a Tourist Card from airlines? 
No. This facility is not available in most airlines these days. You are advised to apply for the FMM (Forma Migratoria Multiple) Card or the Tourist Card online.    
Can I visit Mexico for a Business Meeting?
Yes, as a Peruvian citizen, you can definitely visit Mexico for various business meetings and to meet offsite colleagues. However, these activities shouldn't be paid ones.     
Can I get a Mexican visa online? 
You can surely apply and obtain a Mexican visa online if you are planning to travel to Mexico by air. Note that the Electronic Travel Authority (ETA) is valid only for a single entry and a stay of maximum 180 days in Mexico.