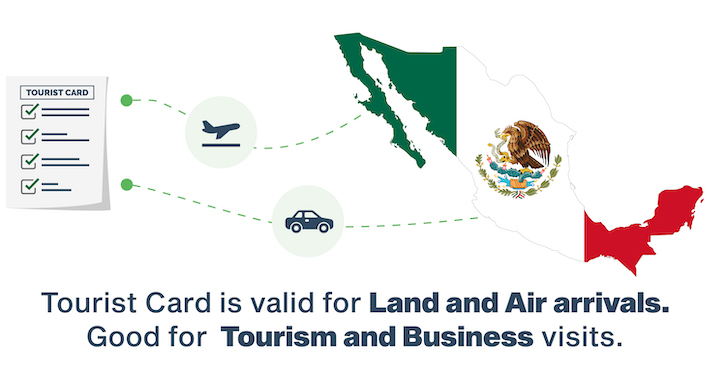 With beauty in abundance, Mexico welcomes innumerable visitors and vacationers every year with open arms. There are numerous things to do and see when Nigerians visit this wonderful tourist destination in South America.
This is also the perfect place to enjoy an American-style holiday break at an affordable cost. Nature lovers can immerse themselves in the beauty of lush hills and forests during their stay with friends and family.
Nigerian citizens will have to acquire a visa and a Mexico Tourist Card before get set for a Mexican vacation. Travelers should note that a Tourist Card is not an alternate for a visa.  
It is always better to apply for a tourist visa and Tourist Card in advance to avoid any last-minute hassles. You will have to contact Mexico embassy authorities to apply for the visa. However, acquiring a Mexico Tourist Card is quite easy because you can apply for it online.
In fact, these days, this would be the best option as many airlines have stopped handing out the form during flights to Mexico. Just ensure that the form is filled accurately so that it doesn't get rejected.
Once processed, the Tourist Card will be sent to your email address mentioned in the application form. Note that the Mexico Tourist Card is valid for tourism-related activities and business visits only.
Business visits mean that you can have various business meetings, organizational get-togethers, etc. during your vacation in Mexico. You are not permitted to engage in any paid assignments or jobs.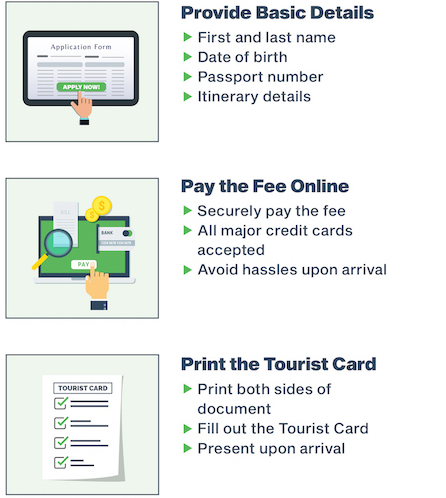 Acquiring a Tourist Card 
Nigerians will have to follow a process to obtain a Mexico Tourist Card online. These steps will also assist them in getting the Card easily and in a quick time:  
Travelers must fill out the application form carefully before submitting it online.  


Uploading of any travel document is not required during the online application process. 


It is important that they keep their Nigerian passport handy in order to finalize the form. 
 
The processed Tourist Card will be sent and delivered to the applicants through email.    
After receiving the Tourist Card, travelers should take out its printouts in either "color" or "black & white". Clarity of the printouts is important as these documents have to be shown to the immigration officials at the Mexican airport.   
Important Instructions for Visitors
Nigerians would definitely have a fabulous time when they visit Mexico for a long or short vacation. They will be thrilled by its natural and manmade attractions dotting the country. There are numerous opportunities to stay active and busy during a stay in this country.
However, they should keep in mind that the country doesn't permit travelers or tourists to engage in any form of professional engagement. During the Tourist Card application, they will have to share their travel itinerary details too.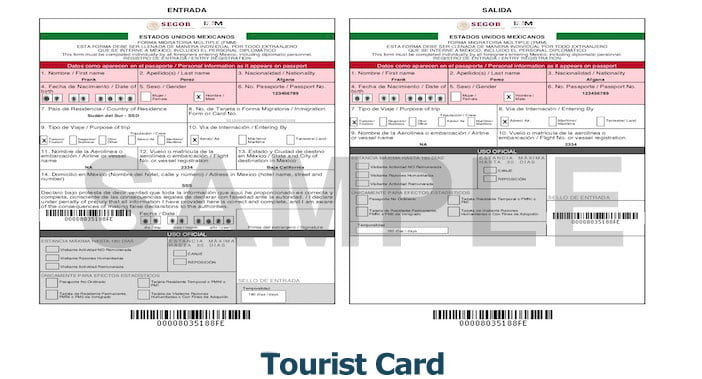 Necessary Documentation
It is important that you have all the necessary documents ready when you intend to apply for the Mexico Tourist Card online. The required documents are:     
A Nigerian passport that has a validity of at least 6 months from the travel date to Mexico.  


The personal details shared in your application form should match your passport.
Getting into Mexican Territory
Mexico boasts of a plethora of attractions to keep vacationers thrilled and busy. Once you get into this country, you will be more than happy to choose it as your vacation destination.
It has evolved as a haven for tourists from all parts of the globe. However, make sure that you have all the required documents with you when you travel to Mexico. The immigration officials will check these documents thoroughly when you arrive at a Mexican airport.
Applying for a Mexico Visa
Mexico has all the glitz and beauty to make your vacation a memorable experience. As a Nigerian citizen, you will need a visa and a Tourist Card to enter the country. You can apply for the Mexico Tourist Visa by visiting or getting in touch with a Mexican embassy in Nigeria. 
The time taken for getting a Mexican visa processed may vary in different countries. It basically depends on the embassy from which you intend to apply for the visa.
Note that the processing of a visa may vary from just about two days to 30 days. Ideally, you should make an appointment with a Mexican embassy at least one month prior to your date of journey.
You will find the process simple if you follow the steps listed below:
Book an appointment by getting in touch with any Mexican embassy in your country.


Fill out the Mexico Visa Application Form accurately.


While submitting the form, don't forget to attach the necessary documents while.


Pay the required visa fee once you submit your application form.
Do a little research online because deciding on the embassy website through which you would apply for the visa is important. This will assist you in knowing the exact amount of time required for processing your visa.
Every embassy has its own style of operation, so knowing the process well in advance will reduce your worries to a great extent.