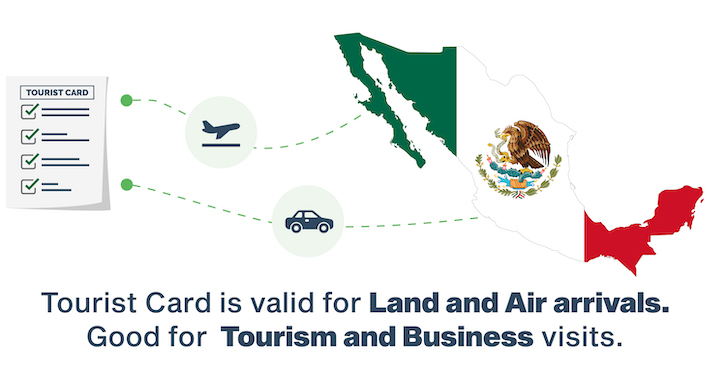 Music and dance are prominent parts of the Mexican civilization. Mariachi music can be traced back to the 18th century and is celebrated and adored. For Nepalese nationals, who have been anticipating globe-trotting to this out of the ordinary country, a Mexico Tourist Card is compulsory, in addition to a visa.
Being completely online, the way to apply is pretty straightforward and requires minimal efforts. The aim for which this travel document is granted by the National Immigration Institute is to cater to tourists and holiday-makers. Each Tourist Card permits not more than one person on it.
The visa is another compulsory document that is part of the Mexico entry requirement for travelers from Nepal. The embassy is just the right place they would need to contact for the Mexico visa.
A Mexico Tourist Card is mandatory for both, passengers via roadways or flight. 2015 ushered the online process of applying, making it most convenient for tourists. The online process is also a highly recommended one.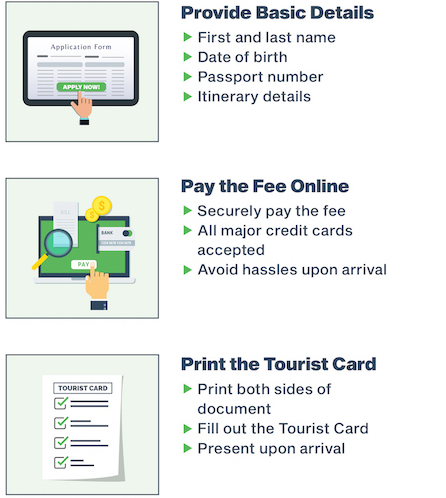 Online Applying for the Mexico Tourist Card
Those traveling from Nepal simply have to use this procedure to apply for a Tourist Card online: 
Filling the Form: Nepalese must fill their details in the form carefully. Once they have done this, they must go through the information that they have entered. 
No Need to Submit Documents: The online process eliminates the need to submit any documents. All it asks for is a valid passport number, that needs to be mentioned.
Making Payment: Once the applicant has filled the form, the charges are to be paid. A credit or a debit card is sufficient to complete this task.
Applicants also need to mention their working email ID as the Tourist Card Mexico is emailed to this ID after it is ready.
It is better for passengers to keep with them, printouts of both sides of the Mexico Tourist Card on their way to Mexico. This is validated by the immigration authorities at the landing airport. 
Important FAQs for Travelers from Nepal

What are the travel restrictions on a Mexico Tourist Card?
The Mexico Tourist Card permits only tourism-related trips. Travelers are strictly prohibited to take up any paid activities such as a job, or a paid assignment.
What information to citizens from Nepal need to provide?
Nepalese must carry print copies of their Mexico Tourist Card to enter the country and provide information such as airline name and flight number of their landing flight in Mexico.
What documents are needed while applying online?
Although no document is to be uploaded when applying online, the following are required: 
A Nepalese passport with a minimum validity of 180 days 


Flight information related to their arrival in Mexico
Besides the Mexico Tourist Card, which are the documents required for seamless entry into the country?
For seamless entry into Mexico, besides a Mexico Tourist Card, citizens from Nepal must have a visa and a valid passport.
Where do passengers show these documents after they land in Mexico?
All these documents are to be presented to the immigration authorities stationed at the Mexico airport where passengers land.
Is there any passport related instruction for those traveling on a Tourist Card to Mexico?
Yes, the passport they carry must be the same that was used to apply for the visa and has a minimum validity of 180 days.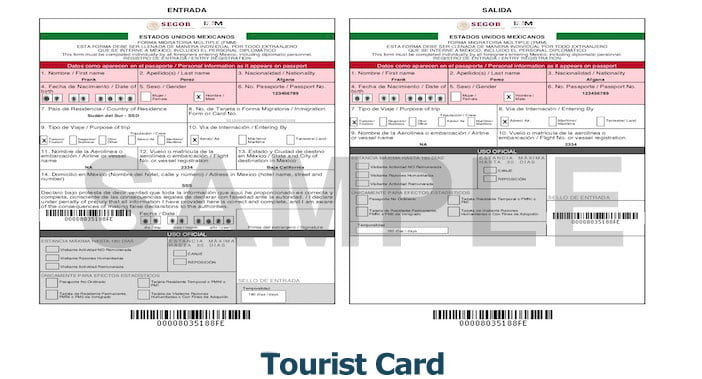 Mexico Visa – Things to Know When Applying for It
For traveling to Mexico as a tourist is a Mexico visa sufficient?
For a tourism-related trip to Mexico that may be as a holiday-maker or an explorer, both, a valid Mexico Tourist Visa and a Tourist Card are inevitable.
Do passengers who happen to be in Mexico in transit also require both these documents?
Yes, this rule is also applicable to passengers from Nepal who are in transit in Mexico. 
Are candidates required to apply for a visa from an embassy in their country of origin?
No, they can apply for it from any Mexican embassy across the world. 
What is the time that a Mexican embassy takes to process a visa?
The processing time for a Mexican visa is different for different embassies depending on their geography. This time can be 2 days or 4 weeks.
What are the steps involved in applying for a Mexico visa?
The steps of application are:
Contacting the Mexico embassy to get an appointment in Nepal or where available


Filling the Mexico Visa Application Form


Preparing key documents


Presenting the application


Remitting the visa fee