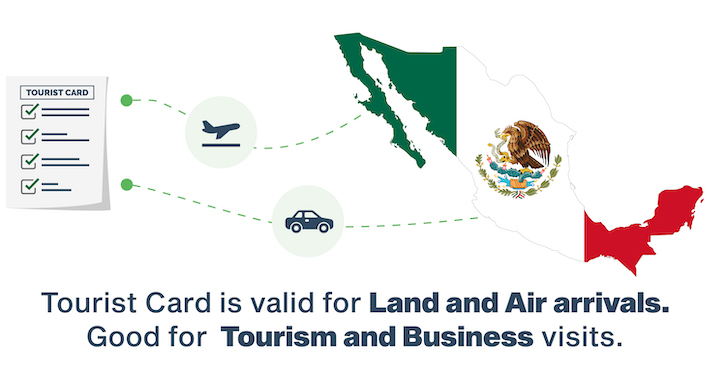 Planning for a holiday trip in American style? Why not enjoy a refreshing vacation in Mexico! Thousands of travelers from Morocco visit Mexico to spend some exciting time with their family and friends, and that too without having to spend a lot of money. A vacation in Mexico is much cheaper than in the USA.
The overall travel expenses can be further reduced if you plan for the trip in advance. As a Morocco citizen, you just need to get your passport, visa, and Mexico Tourist Card ready.
A little meticulous planning will help you enjoy a hassle-free visit to this mesmerizing country. Another thing to keep in mind is that a visa and Tourist Card are two separate travel documents. The Tourist Card is not a replacement for the visa.   
The best course of action will be to start the visa application process at least one month in advance to prevent any last-minute hiccups. To get a Mexico visa, you will have to visit the Mexico Embassy in Morocco after booking an appointment.
On the other hand, acquiring a Tourist Card is far much easier. You should also keep in mind that many airlines have stopped offering this facility. However, you can opt for the online process and obtain the Card in a quick time.
It's important that you know that the Mexico Tourist Card is valid for tourism and business visits only. Business visits include meetings with offshore colleagues and clients in Mexico. You are advised to stay away from engaging in any type of paid activities or jobs.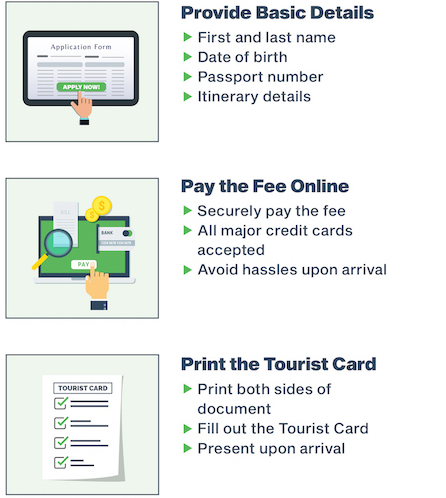 Online Tourist Card Application Process
As a Moroccan citizen, you should follow the steps mentioned below to acquire the Mexico Tourist Card online.   
You need to fill out the required sections of the online application form accurately so that it is not rejected.


During the process, you won't have to upload any documents.


Keep your Moroccan passport handy as you will need it to fill out certain personal details.
 
Once the online application form is processed, it'll be sent to you via email.
After receiving the Tourist Card, you should compare the personal information printed on it with your passport so that there are no discrepancies. Once you are convinced, take out the color or black & white printouts of the Tourist Card. You will have to show these printouts to the immigration authorities when you reach a Mexican airport.
Instructions for Travelers 
Tourists from Morocco often find Mexico intriguing and they are astounded by the sheer majesty of the natural and manmade creations the moment they arrive in the country. Apart from the natural lure, the country is also home to unbelievable wonders that will be treated to your senses.
However, Mexico imposes certain restrictions on tourists such as they're not allowed to take up any skilled assignments or jobs on the basis of Mexico Visa and tourist card. That is why you have to share their travel details while applying for the tourist card.  
Documentation Process
Applying for the Mexico Tourist Card online also demands certain other documents such as your Moroccan passport.      
It is critical to keep in mind that the Moroccan passport must have a validity of not less than 6 months from the date of your journey to Mexico.


There should not be any discrepancy in the details provided by you.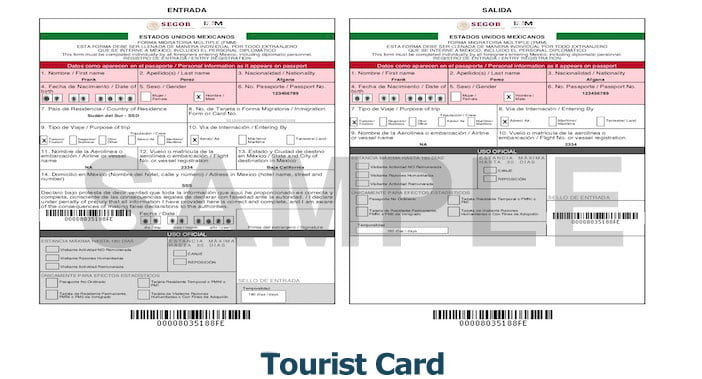 Getting into a Mexican Travel Destination  
Visiting Mexico will certainly be an experience that you or your loved ones will never forget in their lifetime. The joy and sceneries will stick to Moroccan travelers forever. They will get the much-needed break from all the hustle-bustle of mundane town life. Mexico is not an expensive destination compared to the US and if you do some online research, the probability of getting a good deal is higher and you can further bring down the cost of expense.
Mexico Visa Application Process
It is to be noted that the processing time of a Mexican visa for avid Moroccan travelers may take the time up to 30 days. However, it also varies from one embassy to another. For practical reasons, different embassies have been given operational freedom to decide on their own based on their circumstances.
However, a month's time is sufficient to complete the process. And in a way, it is prudent to be ready for the worst outcome and that is why applying in advance will give you much-needed elbow room. Applying for a Mexico Visa is a simple process, follow the steps as given below:
Get connected with a Mexican embassy in Morocco by booking a briefing.


Fill out the Visa application form accurately.


Attach the desired documents while submitting the appliance type.


Make the visa fee payment once you complete submitting your form.
It is vital to do the required analysis online to get an exact idea of the precise time needed to process a visa. Being informed about the processes a bit in advance will definitely cut short the time and your worries.