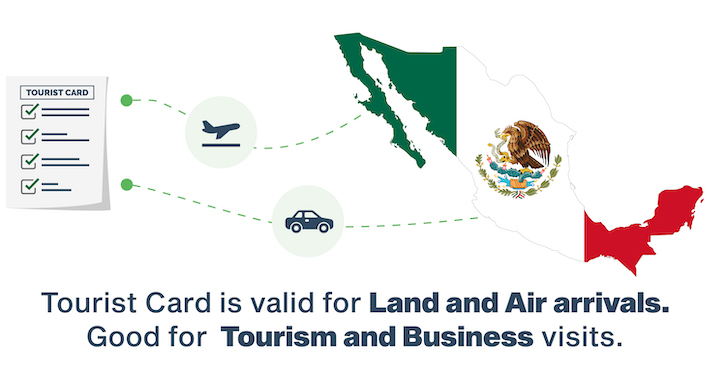 Mexico is famous for its exciting and thrilling destinations and great cultural history. Tens of thousands of tourists like you flock to this nation every year. The reason is simple - it has everything that a tourist seeks, besides being a travel hub.
It has a fine mix of manmade and natural attractions. You can enjoy all these and much more without digging deep into your pockets. To visit Mexico as a Mongolian citizen, you will need a visa and a Mexico Tourist Card. However, a lot of tourists fail to understand the difference between the two. Both are distinct documents.
To avoid last-minute hassles, you should apply for the visa at least 30-40 days in advance. It is important to book an appointment with the concerned embassy officials and know the application process to eliminate all doubts.
The process of obtaining a Mexico Tourist Card is much easier than a visa and it can be done online. The only thing to bear in mind is that many airlines don't offer this facility anymore.
Complete the online application form cautiously to avoid errors or discrepancies. Once the request is processed, the Tourist Card will be sent to your email address. Note that the Mexico Tourist Card is valid for tourism-related activities and business visits only.
Business visits mean that you can have various business meetings, organizational get-togethers, etc. during your vacation in Mexico. You are not permitted to engage in any paid assignments or jobs.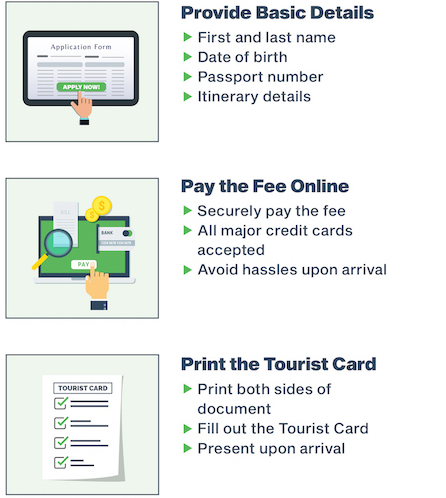 Tourist Card Application Procedure
You can acquire a Mexico Tourist Card easily online. It is not at all time-consuming.  Here are a few steps that you need to follow:
Visit the concerned website, and download the application form.


Follow the instructions and fill out the form carefully.


You won't have to upload any document.


Keep all the itinerary details ready along with the details of tickets.


Keep your valid Mongolian passport with you for some details to be filled at the last stage.
Once the above 5 steps are completed, your job is done. After the application is processed, within 2-3 days you get the Mexico Tourist Card on the email you provided. Make sure that all the relevant details are accurately published before taking a computerized print.
It should match the information on your passport. It is quite obvious that the charm of Mexico pulls a high number of Mongolian tourists annually. It can be a favorite tourist destination for you if you yearn for a break from the hustle and bustle of the urban way of life. The nation is so enticing that you will never think of leaving it.
But, there are some restrictions as per Mexican regulations that you need to abide by. As per Mexican authorities, you can't take any short-term or long-term jobs or professional assignments throughout your stay as a tourist. 
Documentation Procedure 
It is recommended to keep your documents ready before you start the online application process. The main documents you would need are:     
The Mongolian passport with a minimum validity of six months from the journey date.    


The personal details shared during the Tourist Card application process should match your passport. 
Instructions for Mongolian Travelers 
The appeal of Mexico attracts a high number of Mongolian tourists annually as it's a favored tourist place to go for people who crave a peaceful break from the noise of urban life, Mexico is so enticing you'll never think of leaving the country.
However, there are particular constraints as with each Mexican law you need to abide by. Under Mexican law, a tourist can't take up any short-term or long-term assignment involving monetary transactions.
It is important to keep the documents handy before applying for the Mexico Tourist Card. Also, keep in mind that the Mongolian passport must have at least six months of validity left.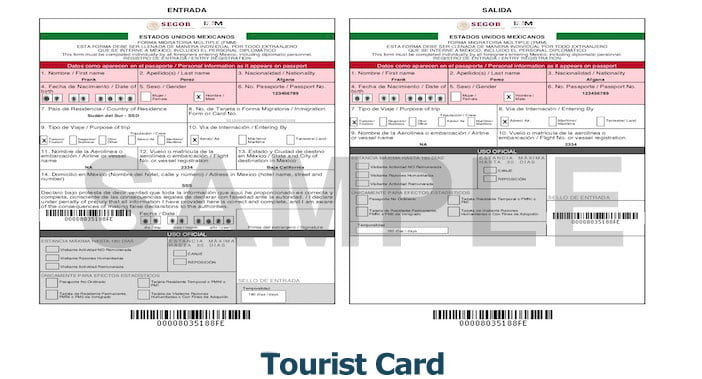 Entering Mexican Territory
You would love to know that Mexico provides some of the most thrilling tourist destinations and exciting activities in the world. Millions of tourists have been pulled toward it, thanks to its magnetic appeal.
You will also like it because of the affordability of accommodation facilities. You can experience a slice of America without having to dig deep into your pockets.  
Plenty of accommodations are available at reasonable prices, and there is a good chance to grab a great deal if you simply do a Google search. This will allow you to plan well and book a hotel or any other accommodation in advance.
As a tourist to Mexico, you should carry these three documents: your Mongolian passport, Mexican visa along with the Mexico Tourist Card. These documents will be checked by immigration authorities when you land up in any Mexican town.
Mexico Visa Application Process
As a Mongolian tourist, You deserve a pat on the back for selecting Mexico for holidaying. It can be the best gift for your loved ones and the memories will permanently stick to your mind. This may be the best option to take a break from the noise of your own life.
The processing time for visa applications is based on the rules and regulations of various embassies of different countries.  It is important to keep in mind that the operational procedures of visa applications may deviate slightly from the standard process we have described in the article. It will be a sensible step to acquire all information well in advance to avoid any last-minute surprises.
Proceed to the website of the Mexican embassy in Mongolia


Prepare a broad list of questions that you need to ask


Go through the visa application form twice and understand every piece of information


Provide the information and documents as mentioned in the application form


Pay the required fees