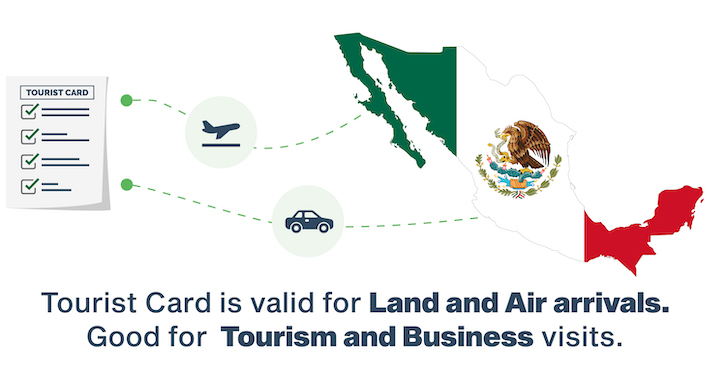 Mexico is a charming country that has a unique culture, history, and natural beauty. Located in Latin America, it is the place that attracts a large number of tourists from every part of the world, including Moldova. It offers plenty of options to explore its ancient historical landmarks or enjoy its culture.
For Moldovan travelers, Mexico is the place to relax and enjoy. It's like getting a slice of America at the fraction of cost. To visit Mexico, Moldovan tourists require a Mexican Visa and a Mexico Tourist Card for a short or long stay. Both are separate documents and they are not a substitute for each other.
In order to obtain a visa, it is recommended to start the process at least 30 days ago. Do an online search for the Mexican embassy in Moldova. It requires effort on your part to a certain extent.
However, applying for Mexico Tourist Card is not difficult at all. It is required as an entry point in Mexico. If you are visiting Mexico you need this card for each individual member irrespective of their age.
The information you provide is stored in the database of Mexican Immigration Authorities. It is to be noted that airlines don't handle this request nowadays, you have to process it on your own. If you are a Mexico Tourist Card holder, you can enjoy various activities related to tourism apart from business visits.
Business visits include meeting overseas colleagues, company get-togethers, client meetings, etc. You are not allowed to get involved in any paid activities or job assignments during your stay as a tourist.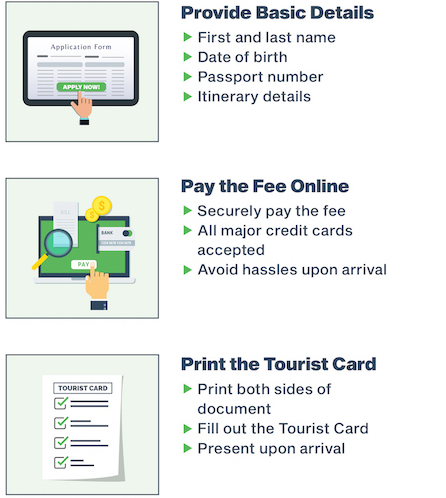 Tourist Card Application Process 
As you know by now that Mexico tourist card is an important requirement for entry in Mexico. The purpose of the tourist card is to state confirm the period of your stay in the country.
The Forma Migratoria Múltiple (FMM) confirms you will only a tourist and not a worker. This can be acquired in a short time without any hassles. Follow the simple steps mentioned below:  
Enter personal and other details after reading the Mexico tourist card instructions properly so that it doesn't get rejected. 


It does not require uploading any document.   


Keep your valid Moldova passport by your side to fill certain details in the form.


Ensure there is no error or discrepancy in the form. Recheck the information you provide.


You will receive the proposed tourist card in the email you provided.     
Once you receive the card, match it with the information on your passport to ensure there is no discrepancy. Then you can take out color or black & white print.   
Instructions for Moldova Travelers
A large number of tourists from Moldova flock to Mexico for refreshing retreat each year. This is a gift that your family members and loved ones will never forget and the time spent here will stick to their mind forever. Mexico has everything that a tourist expects from a spot.
You will feel like staying here forever. However, travelers have to mandatorily follow Mexico travel restrictions. They cannot take up any professional assignments during their stay. Travelers need to enter their details including flight numbers and flight tickets.
Documentation Process
At the time of applying for the Mexico Tourist card, keeping a couple of documents mentioned below:     
Your Moldova passport with at least 6 month of Validity left. 
   
Your personal details should be similar to what is on the passport.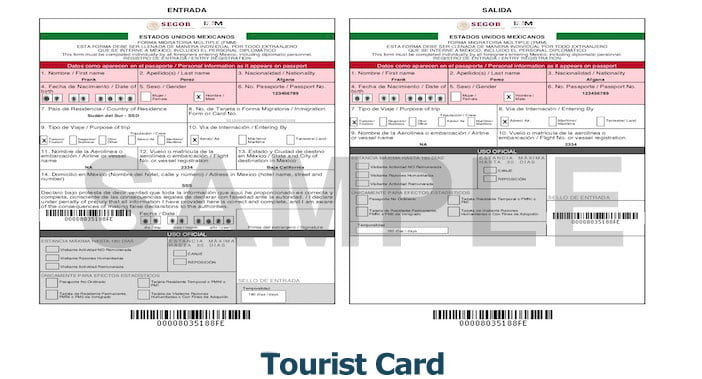 Getting into Mexican Territory
Mexico's landscape is blessed with both manmade and natural wonders, from hot deserts to beautiful beaches to exotic forests, it's the marvel of the planet earth. It is home to some of the finest holiday attractions. As we have already discussed, you need to carry 3 documents that incudes, Mexican visa, the Mexico Tourist Card and Moldovan passport with at least 6 months of validity left.
When on trip, never forget carrying these three documents since immigration officials will check at the time of checking out from the airport. A Mexico Tourist Visa holds important as it is the legal permission granted to a foreign national to enter in Mexico.
Mexico Tourist Visa Application Process
Without a doubt, Mexico is the dream destination for Moldovans and travelers across the world and excitement is bit natural. However, it is important not to forget applying for visa well in advance to avoid any last minute issues. 
Follow the steps given below to acquire a visa without too many hassles:
Research website and book an appointment in the nearest Mexican consulate in your country.   
 
Enter all details in the Mexican visa application form accurately. Make sure no discrepancy or error is left. 


Attach the photocopies of required documents at the time of application submission. 


Pay the required visa processing fee.
Processing time of visa takes different time in different embassies, it will help you if you do online research to find out how much time it will take to get Mexican visa in your country. In general, visa can be obtained within 2-30 days. But it is always better if you are proactive and start the process earlier.