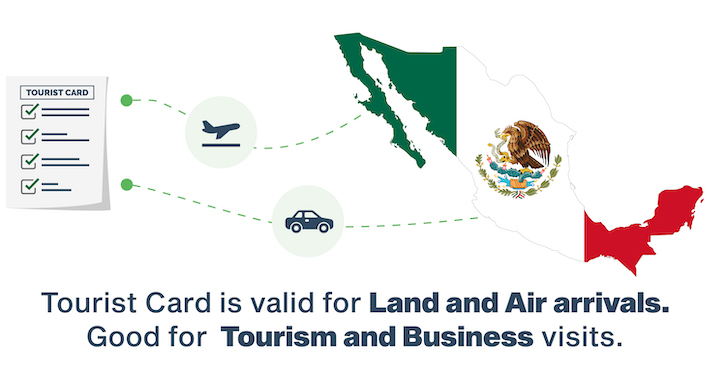 Mexico has always been a place that casts spells and travelers feel the line between the real and dreams are blurred. It conjures dreams that you will never forget. And why not - who will not be mesmerized when they the rich indigenous yet cosmopolitan culture, gastronomic repertoire, friendly people brimming with vivacious energy, steamy forests, makes you feel comfortable with the beauty around. And that's the reason it has always been a popular tourist destination for Mauritian citizens who are looking for a peaceful getaway.
Nature has bestowed its charm lavishly on Mexico and you will instantly fall in love with everything in the country. No wonder a large number of tourists like you flock to Mexico.
As a tourist from Mauritius, you will require Mexico Tourist Card, along with a visa. The Tourist Card and visa are separate documents and both are necessarily required. Also, remember that the Tourist Card is not a replacement for a visa. 
Note that the Mexico Tourist Card is valid for tourism-related activities and business visits only. Business visits mean that you can have various business meetings, organizational get-togethers, etc. during your vacation in Mexico. You are not permitted to engage in any paid assignments or jobs. 
So what is the ideal time period to apply for a visa? The best course of action for you will be to apply for the visa process at least 30 days before the start of the journey to Mexico.
Completing formalities such as booking an appointment and visiting the Mexico embassy may take some time. Though you can receive the tourist card easily by applying online. What you need to do is to fill the application online carefully to avoid mistakes. The Tourist Card will be sent to you through email.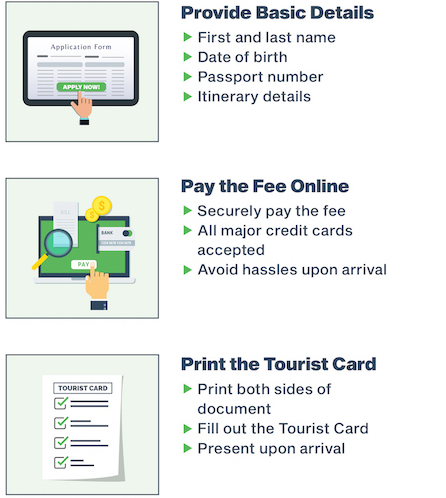 Tourist Card Application Process 
You can acquire a tourist card quickly if you follow the steps given below:     
Take your time and fill the application form accurately so that the online application is not rejected. 


Though uploading a document is not required during the online application process.
 
You will require a valid Mauritian passport before finalizing the card application form.    


The tourist card is dispatched via email.       
After you receive the Tourist card, take out its clear "color" or "black & white" as you will have to show the printout to the immigration officials at the Mexican airport when you land.    
Instructions for Mauritian Travelers  
A large number of Mauritian travelers like you flock to Mexico to enjoy its beautiful coastline and cosmopolitan culture, thriving restaurants, and astonishing manmade creations. This will help you break the monotony of city life and indulge in a peaceful holiday break.
However, you cannot take a temporary or permanent job during your stay as a tourist. Apart from this, you must share your travel details including flight numbers and flight tickets while applying for a Mexico Tourist Card.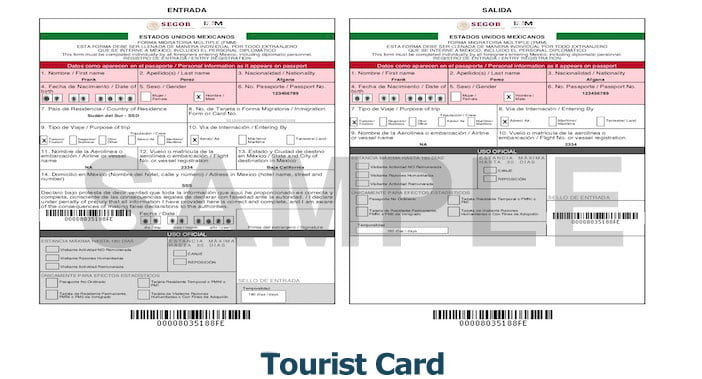 Documentation Process
You don't require a lot of documents for a Tourist Card, here are a couple of documents that you will need:  
The Mauritian passport with a minimum of 6 months of validity left.   
 
The personal details shared by you should match your passport details.
Getting into Mexican Territory
Mexico is known to offer one of the finest holiday attractions and activities for avid travelers like you, not to mention the comfortable and affordable stay. There are plenty of options for booking hotels online in advance and you can get good online deals as well on various booking sites if you are ready to spend some time in research.
However, never forget to carry the three documents (visa, passport, and Tourist Card) and need to present these documents at the immigration counter when your plane arrives at a Mexican airport.
Mexico Visa Application Process
Dive into the tropical culture of Mexico, a country that boasts a fascinating mix of a native crowd, beautiful sandy beaches, mesmerizing scenery, and endless sunshine. The Embassy of Mexico in Mauritius will welcome all the travel enthusiasts like you warmly.
It considers it a duty to solve all your queries and doubts regarding your travel in a hassle-free manner. However, since document verification is a tedious process, you should show a little bit of patience when it concerns processing your Mexican visa. The processing window usually is between 2-30 days depending upon your country of residence.

The Visa Application Process Involves:
• Taking a prior appointment in the nearest Mexican Embassy in Mauritius.
• Filling out the Visa Application form with all the correct and genuine details.
• Re-checking the form for lost/incorrect details.
• Submitting a copy of all the required documents.
• Paying the Visa fee.

The actual Visa model may slightly differ from the model provide above based on time and situation. However, if these basic things are taken care of, the majority of the process is sure to be hassle-free for you.