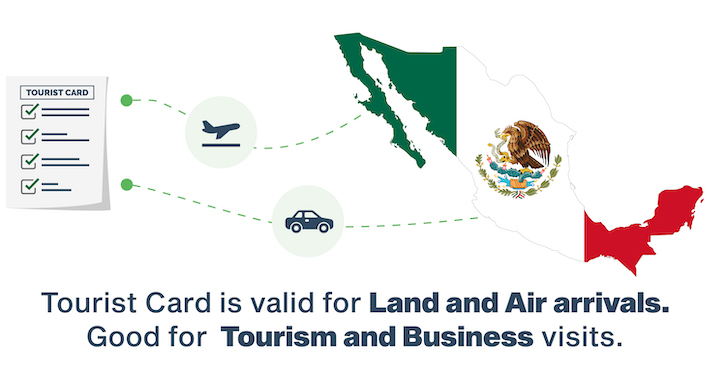 Regarded as the marlin sport fishing capital of the world, Los Cabos has rapidly grown in fame since the past few decades as among the best vacation spots in Mexico. Maltese citizens need to have a Mexico Tourist Card. Although a Tourist Card is different from a visa, citizens of some countries do not need a visa to visit Mexico.
Malta is among those countries. The process to acquire this Card is no sweat as it all happens online. The National Immigration Institute sanctions and provides the Tourist Card for Mexico, which is mainly given to tourists. Every visitor and aspiring visitor from Malta must know that they do not need to get a visa to enter Mexico. 
Maltese travelers can get a Mexico Tourist Card in case they are traveling to Mexico by airway or land route. The electronic system that was implemented in 2015 makes it easy for tourists to apply for an ETA or Tourist Card online. After it has passed official authorization, applicants will receive the Tourist Card for Mexico on their email id. Another bright spot is that this online application process, apart from being strongly recommended, completely rules out the need to visit the embassy or schedule an appointment.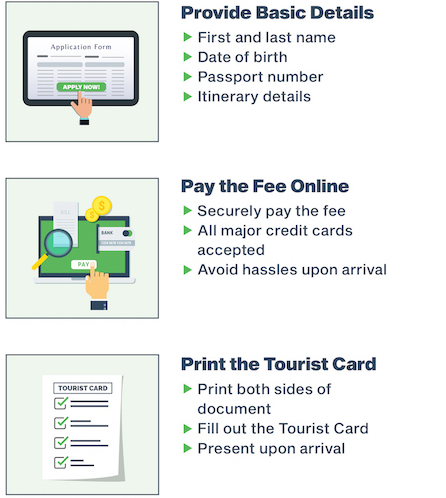 This is How Malta Must Apply Online
Applying for a Mexico Tourist Card through the electronic system can be outlined in three easy steps: 
Filling Information Online: 
Maltese citizens are to fill the Tourist Card application form online. They must relook the form over to eliminate any risk of errors. 

No Need to Upload Documents: The online Tourist Card application rejects the need to upload any documents. All that applicants must have is a valid passport number to be mentioned in the form.
Online Payment: 
After its completion, applicants are required to make the fee payment by way of a credit or a debit card. After its approval, the Tourist Card is sent to the email address mentioned in the form.
Hard copies of both sides of the Card are to be kept by travelers to Mexico. These will be reviewed by immigration officials at the airport. 
Here is What Mexico Tourist Card Applicants Must Know
Mexico Tourist Card holders are can visit the country only on the grounds of tourism. They travel document does not allow them to participate in any professional or employment activity in the country. Travelers from Malta must have printouts of both sides of the Card to be allowed entry through any Mexican airport. When they apply for a Tourist Card for Mexico, applicants must provide their flight-related information such as flight ticket details and flight numbers.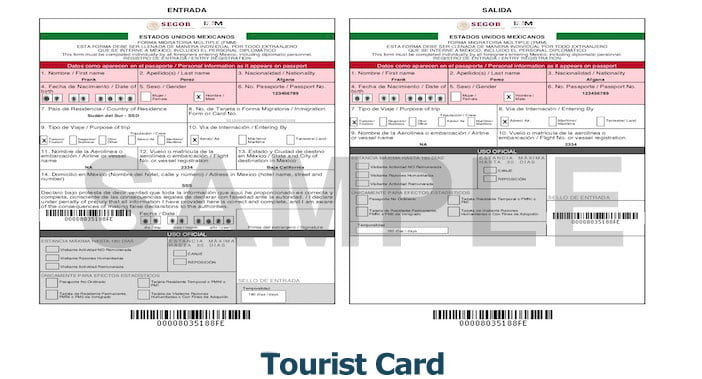 Need Not Upload Documents
The Tourist Card does not require any document to be uploaded. If you are a Maltese citizen and need to apply for a Mexico Tourist Card, you must have this information with you: 
A Maltese passport with a 180-day validity from the arrival date.
Flight particulars concerning Arrival in Mexico.
Carry This on Arrival in Mexico 
Visitors from Malta do not require a visa to enter Mexico. They must be prepared to show their Mexico Tourist Card and passport once they reach Mexico. The immigration authorities would take a look at these travel documents when the tourists reach the country. Besides the passport being valid for a minimum of 6 months, it must also be the one that was used to apply for the Tourist Card. 
Essential to Know When Traveling to Mexico
Travelers to Mexico must be completely vaccinated and be sure of keeping with them, their regular and emergency medicines. CDC advises visitors to get vaccinated for hepatitis A as an added protection against problems that may arise due to edibles and beverage contamination, along with the typhoid vaccine, particularly for food enthusiasts and tourists headed for small towns or rural areas. Passengers must also carry with them nonprescription anti-diarrhoea medicine. If you are headed to Mexico, you must make sure that you keep antibiotics such as Cipro against unexpected bacterial infections. Stay safe from dehydration in case of any health issues, so that that it does not lead to hospitalization.
Those who are traveling must also keep a copy of your passport and credit cards. These could be in the form of images in mobile phones. Be alert for credit and debit card transactions to ward off spurious transactions or withdrawals in Mexico.
Remember to carry extra cash than you have estimated. If a health crisis arises in Mexico, chances are that a doctor or hospital may ask for cash payment. Though peso is the official currency in Mexico, dollars are delightfully expected.
Register your travels with the nearest Mexico embassy. This will keep you updated with every important notification and announcement related to your destination and enables the authorities to locate you in case of an emergency. Also keep in mind and in hand the phone number for the nearest consulate in Mexico, just in case you need help. For travelers, it is highly recommended to have travel insurance that covers medical emergencies, theft or other possible calamities. 
Prior to your return, confirm that you have all the vaccines that you need to return from Mexico and ensure that you are appropriately vaccinated.
It is strongly recommended to carry an extra copy of the Mexico Tourist Card handy.