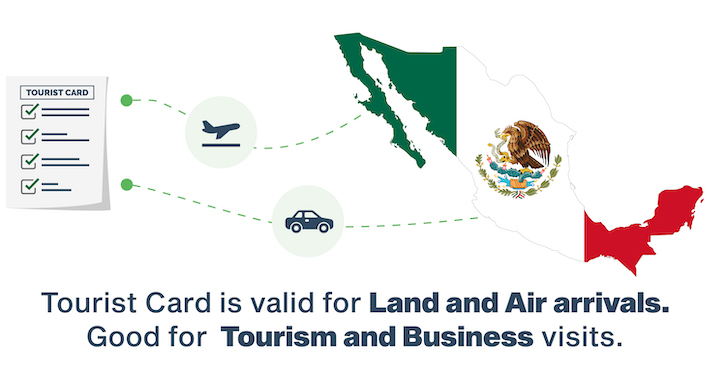 Mexico has everything to make your trip and stay a memorable experience. The natural beauty and the amazing landscape attract scores of avid travelers from Luxembourg every year. You can't miss the world-famous archaeological sites dotting the region.
There is no doubt that this trip can be a dream come true for you and your loved ones. You can enjoy a peaceful holiday break once you reach your chosen Mexican destination after obtaining a Mexico Tourist Card.
Unlike citizens of many countries, Luxembourgers won't need a visa to visit Mexico. Note that the Tourist Card is not a replacement for the visa. The best part is that you can apply and obtain the Tourist Card online.
The online application process for the Card is fast and convenient too. Note that many airlines don't offer the Tourist Card application form during flights these days.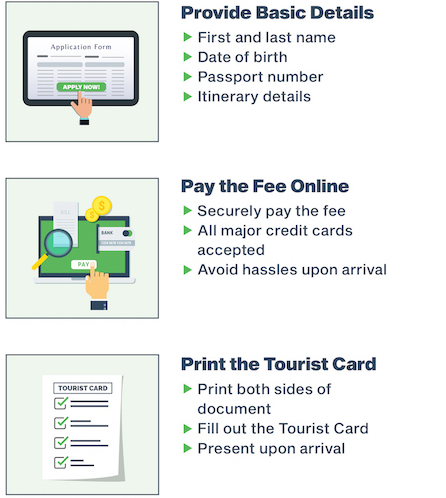 Mexico Tourist Card Application Online
Luxembourgers can have a splendid time during their stay in Mexico as tourists. As compared to the US, they can expect a comfortable stay at lesser costs. They will only need a Mexico Tourist Card during their trip to their planned destination or tourist hub within the country. Acquiring the Card is easy and convenient as it can be applied online by following the steps listed below:             
Travelers will have to complete an online application form by filling out personal details correctly. Errors can lead to the rejection of the application.
  
Uploading of any documents is not required during the online application procedure.


A valid Luxembourgish passport is a must for finalizing the application form. The passport should be valid for a minimum of 6 months.    


Once the Mexico Tourist Card is ready, it will be mailed to the applicant's email ID.


It is important that tourists carry clear printouts of the Card in either "color" or "black & white". They will have to show these documents to the officials present at the immigration counter of a Mexican airport.  
Instructions to Follow
Travelers from Luxembourg and other countries would be amazed by the natural beauty of Mexico apart from its top-class tourist attractions. Their time will simply fly as there are innumerable things to enjoy in this land.
However, it is important that they refrain from any professional engagements or jobs during their tour with a Tourist Card. They will be required to share their flight numbers and tickets while applying for the Card.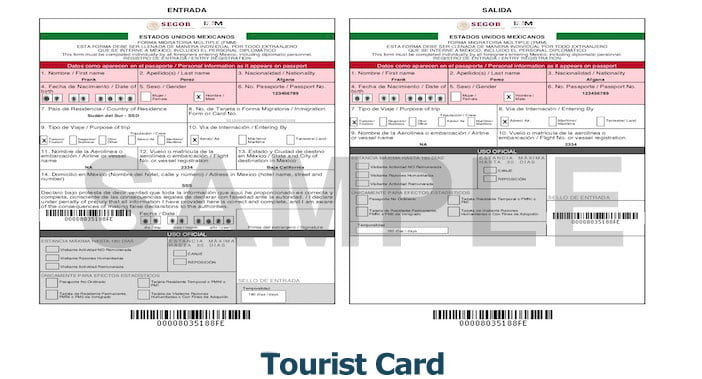 Documents to Carry During The Trip
As a tourist to Mexico, you need to keep certain documents ready. The documents that you cannot afford to miss are:         
A valid Luxembourgish passport


Mexico Tourist Card
Post Arrival in Mexico
Nature lovers from Luxembourg would fall in love with Mexico as they begin their vacation in their chosen hideaway. The country's innate beauty and cultural heritage will leave tourists craving for more. They just need to be well prepared for the holiday break by obtaining and keeping certain documents handy.
To enter into Mexican territory, they will have to show a few documents to the immigration officials including a valid Luxembourgish passport, a visa, and printouts of the Mexico Tourist Card.