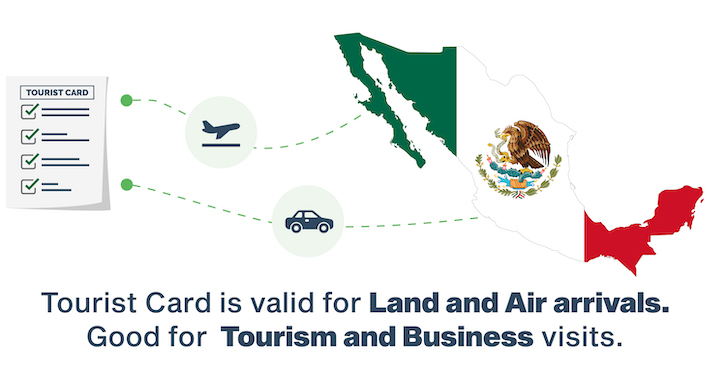 According to legends, the Puebla Cathedral was sanctified on April 18, 1649, by Juan de Palafox y Mendoza. However, the construction of its towers took place after a long time. In 1678, construction of the north tower had started. By the time it was completed, he was ready to have bells mounted on it. It is also believed that one night when the city was in deep slumber, Angels descended from the heavens and placed the bell in its proper place. 
Wouldn't many Latvian citizens love to visit this extraordinary destination in Mexico? All they need is a Mexico Tourist Card. Travelers from Latvia do not require a visa to visit Mexico. For them, a Tourist Card suffices. 
Without a Mexico Tourist Card, entry into Mexico via air or land is not allowed. The electronic system had made it very easy to apply for it online. Travelers can also apply for it 30 days after they are in Mexico. However, the online process is strongly emphasized.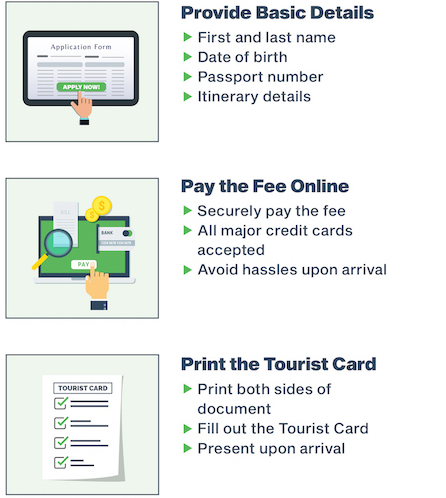 Making it Happen Online
The online process for a Mexico Tourist Card is effortless and user-friendly. Here is how it works: 
Online Entries: To begin with, Latvians are to fill the online application form. After filling it, they must read it again to check it for precision and correctness. Errors are unacceptable can cause the application to be canceled. 

No Need for Document Soft Copies: In the online process, no soft copies are required to be uploaded by the applicants. A valid passport number, however, needs to be entered.

Online Payment of Fee: Finally, the fee is to be paid via a credit or debit card.

The processed Tourist Card is emailed to the applicant on the email id given in the form.
To safeguard against any unforeseen issue with the email system, it is wise to keep a print copy of the travel document.
This hard copy must be of both the sides. Travelers must carry it on their trip to the country. The hard copy may be black and white or colored.
Know This If You Are a Mexico Tourist Card Applicant
The Mexico Tourist card disallows any visits besides those with the objective of tourism. Any kind of paid activity such as employment or similar during on this Card is strictly prohibited.
Latvians should keep with them printouts of this travel document while entering the country via any Mexican airport. While applying online, they are also asked for their airline name and flight number of their arrival flight in Mexico.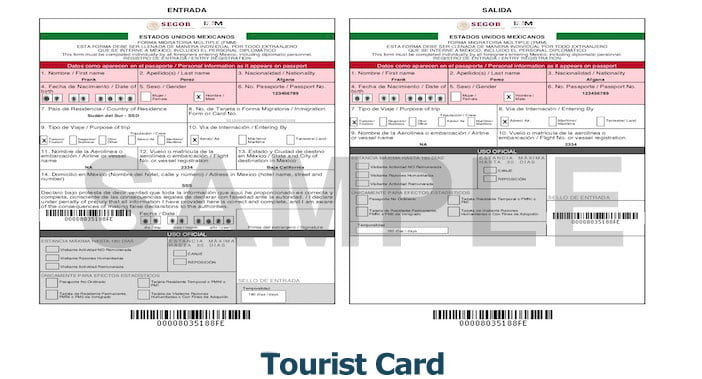 Need Not Upload Documents
While applying online, there is no need to upload any scan of documents. When travelers from Latvia apply for a Mexico Tourist Card, they must have the following: 
A passport with 180-day validity after they have arrived in Mexico.


Their arrival flight details such as airline name and flight number
Vital to Enter Mexico
For entry into Mexico, Latvians would require a Mexico Tourist Card and a valid passport. The passport must be valid for not less than 180 days and must be the one that was used during the online application. These papers are examined by immigration officials at the Mexico Airport.
Key Points to Keep in Mind When Traveling to Mexico
Get adequately vaccine and ensure that you keep your regular and emergency medicines with you. CDC advises travelers to get vaccinated for hepatitis A as a safety measure against foodstuff and beverage poisoning, apart from a typhoid vaccine, specifically recommended for food enthusiasts and travelers headed to small cities or rural belts. It is recommended that travelers also have with them nonprescription anti-diarrhoea medicine. Those traveling to Mexico must ensure that they carry antibiotics such as Cipro for exhaustive bacterial attacks. Take utmost care to avoid dehydration in case of an ailment, so that it does not lead to hospitalization.


A copy of your passport and credit cards must also be kept. These can be in the form of images on mobile phones. Beware of credit and debit card transactions to avoid fraudulent transactions or withdrawals in Mexico.


Remember to carry more cash than your calculated requirement. If a medical crisis breaks out in Mexico, it is likely that a doctor or hospital may ask for cash payment. Though peso is the recognized currency of Mexico, dollars are most welcome.


Submit the details of your travels with the nearest Mexico embassy. This will keep you updated on all important notifications and announcements on your destination and enables the authorities to locate you in case of an emergency. Also keep in mind and in hand the phone number for the nearest consulate in Mexico, just in case you need help. It is always recommended for travelers to have travel insurance that covers medical emergencies, theft or other possible calamities. 


Prior to your return, confirm that you have all the vaccines that you need to return from Mexico and ensure that you are appropriately vaccinated.


It is strongly recommended to carry an extra copy of the Mexico Tourist Card handy.