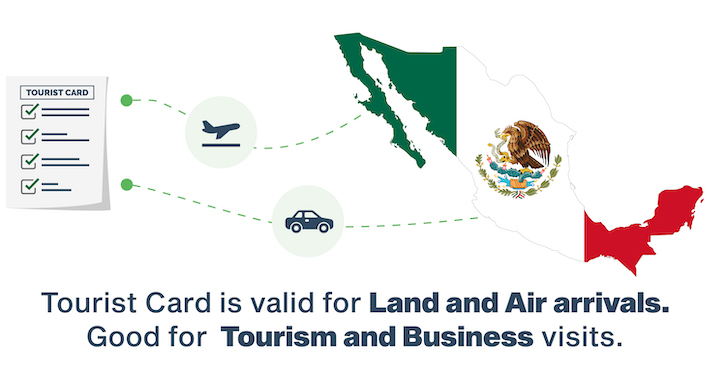 For those who like vacationing at a little slower pace, the city also boasts many locations to shop for arts and crafts or to simply stroll along pleasant beachside promenades with their many green spaces and sculptures.
Welcome to Mexico! A Mexico Tourist Card is what Kosovar citizens yearning to spend a memorable holiday in the country, would need in addition to a visa. This travel document for Mexico is permitted and provided by The National
Immigration
Institute, for the sole purpose of promoting tourism.
Travelers from Kosovo must have a
visa to enter Mexico
. To apply for the Mexico visa, they must put a call through to the embassy. To gain entrance into Mexico via air or land, a Mexico Tourist Card is a requisite.
Since 2015, when the electronic system began operating, there is nothing as easy as applying online. Enthusiasts can also apply for it 30 days after reaching Mexico, though they are strongly advised to apply online.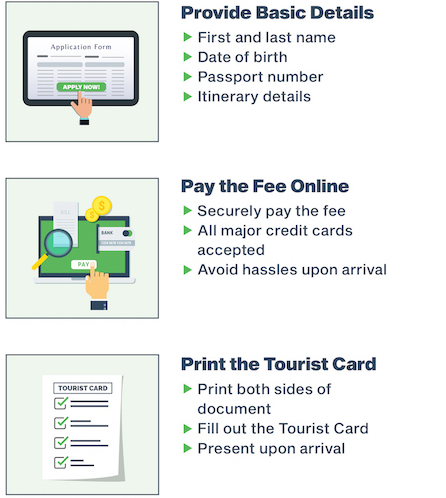 Kosovars to Apply Online for a Mexico Tourist Card
The electronic system has streamlined the entire online process. These three simple steps cover the entire online process: 
Online Information Entry: Kosovans need to fill the application form online. They must ensure that the information is precise and correct. Any distortion or incorrect details will cause rejection of the document. 
Zero Document Upload: When applying online, applicants need not submit softcopies of any document. They must, however, fill in a valid passport number for the culmination of the application process.
Fee: Finally, it's time to pay the fee. This is done using a credit or debit card. The Tourist Card will soon be emailed to the applicant on the email id given in the form.
To be independent of the email system, travelers must download and print the travel document, if they have the choice.
Hard copies of both sides of the Mexico Tourist Card must be kept by the travelers during their stay in the country. They will be inspected by the immigration officers at the airport.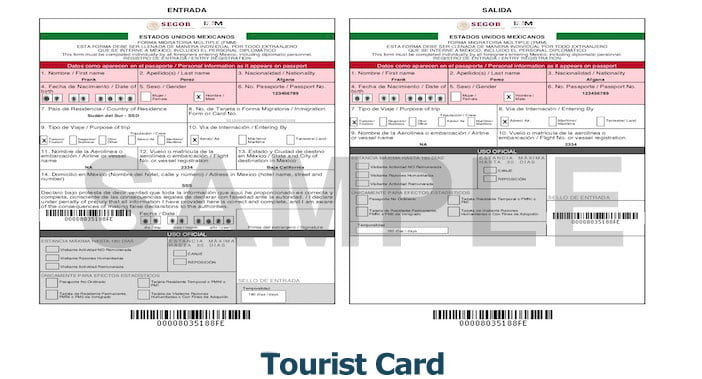 For Applicants to Keep in Mind
Mexico Tourist Card allows only tourism visits. It disallows engaging in any kind of employment or activity that results in payment during this visit. Kosovars must keep printouts of this travel document safely when they enter the country through any Mexican airport. The online application requires tourists to provide details (Airline Name and Flight Number) of their arrival flight in Mexico.
Upload Softcopies – Yes/No
The online system requires no document submission. Travelers from Kosovo, when applying for a Mexico Tourist Card, must be having the following: 
A passport having 180-day validity since their arrival in Mexico.


Their landing flight details such as airline name and flight number
Landing in Mexico
For entry into Mexico, Kosovars will need a Mexico Tourist Card, a visa and a valid passport. The passport validity should not be less than 6 months and also must be the same one used to apply for the visa. The immigration officials at the Mexico Airport will check these three documents.
When You Apply For a Mexico Visa
If you are from Kosovo and are entering Mexico be it for any reason, even if it falls en route, you must have a valid Mexico Tourist Visa and a Tourist Card. For Kosovan citizens, it is also possible to apply for a Mexico visa at a Mexican embassy overseas. 
The processing time for a Mexican visa is different for different embassies based on location. This time can range from 2 days to 4 weeks. Hence it is wise to book an appointment for a Mexico visa, weeks before the planned travel.
It is possible to apply for a Mexico visa at a Mexican embassy in your country (or the country where you are stationed). The steps of application are:
Touching base with the Mexico embassy to get an appointment


Populating the Mexico Visa Application Form


Collating crucial documents


Submitting the application


Visa fee payment
It is astute to check the Mexico embassy website to know the processing time for your visa. Embassies generally advise applicants to schedule their appointment at least four weeks before their trip.