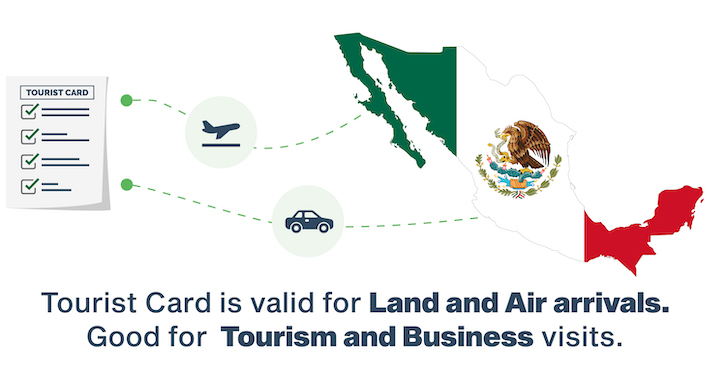 Mexico, the land of sand beaches and serenity has so much to offer to every tourist out there looking to explore the extremes of nature. From Mexico City to Cancun and Playa del Carmen, Kenyan citizens can make the most of their next vacation or a family trip here.
If you are looking for a culturally enriched space with a day full of warm sun and a night filled with great music and salsa, Mexico is the place for you. Just avoid engaging in any professional activities or jobs during your stay as a tourist. Enjoy everything that is tourism-based and meet your business partners or clients during this trip.  
What makes the process of application for the visa and tourist card of Mexico even easy for Kenyan citizens is that the whole process can be less time-consuming. You just need to get in touch with the embassy and apply for the visa in advance.
In the case of the Tourist Card, you just have to fill out the online application form correctly, and pay the fees. You will receive your Tourist Card via your email ID. Take a printout, and you are ready to go! No need to stand in the queues or waste time waiting for your turn at the physical location. It is mandatory that you take printouts of the visa and the Tourist Card to show at the time of arrival at the airport and beyond.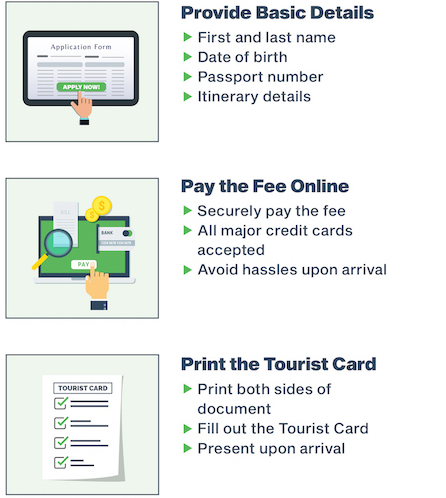 How to apply for Mexican Tourist Card online?
The process is yet again a simple one that saves a lot of time and resources for people across the globe. Online application for the Card is recommended for Kenyan tourists because many airlines don't offer this facility during flights. Here are some of the steps to follow:   
Keep your passport handy while filling the form. Also, make sure your passport is valid for another 180 days from the day of application.


Keep your air tickets (in case you are traveling by flight) handy. You might be asked to fill in the flight details in the form.


Fill out the tourist card form correctly without any misleading information or typos.


Pay the fees associated with the Tourist Card. 

 
You will receive your Tourist Card at the email ID mentioned by you in the form. A Tourist Card is mandatory for all air/land travels to Mexico. Keep your travel documents handy at all times.   
Does the process require any document to be uploaded?

  
While applying online for the Tourist Card, no documents are required to be uploaded. Only a valid passport number has to be shared. 

What is the mode of payment?
The mode of payment for your online application form is a valid credit or debit card. You can choose to pay through any bank's cards.   
What are the things to take care of while applying for the tourist card online? 
Although the online application process is very easy, there are a few things that all of the applicants must keep in mind while applying for a Tourist Card. The things to keep in mind while applying for the Card are:   
Make sure you provide a functional email ID in the form.


Make sure your form is filled correctly and with up-to-date information.


Keep your Kenyan passport handy with you and make sure that it is valid for at least 180 days from the date of your trip.   

 
Apply for the tourist card/visa at least 4 weeks prior to the date of departure since the date of processing varies from country to country. It may take 2-30 days in processing your Tourist Card. Take a hard copy of your Tourist Card by printing out the copy sent to your email ID. Keep it handy at all costs while traveling in Mexico.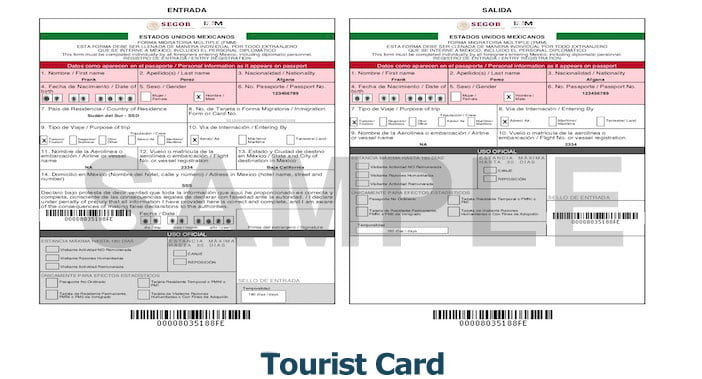 Is it necessary to take the printouts of the Tourist Card?
In case of emergencies where the internet connection is not available or the connection is poor, it is always advised to carry a hard copy of your Tourist Card. Also, the immigration officers may ask to show this document once you reach a Mexican airport.   
What is the list of granted permissions on the Tourist Card? 
The Tourist Card is applicable for recreational/tourism purposes only. It is strictly advised that you don't indulge in any professional or paid assignments during your trip with a Tourist Card.  
What important documents are to be carried while traveling to Mexico? 
Kenyan nationals should carry the following documents with them when traveling to Mexico:   
A Mexican Tourist Card.


A Mexican Visa (which can be applied online as well).


Air-tickets and their information.


Your valid passport should have a validity of at least 180 days beyond your date of travel. 

 
How to apply for Mexican Visa? 
The process of applying for a Mexican visa may take time which is why it is advised to apply for the same at least 4 weeks prior to your date of departure. All you need to do as a Kenyan traveler is approach a Mexican embassy that is the closest to you and fill out the visa application form.
Check the required documents and take them with you. Some of the required documents include hotel booking proof, travel insurance, passport, three passport-sized photographs in white, a copy of travel details, etc.