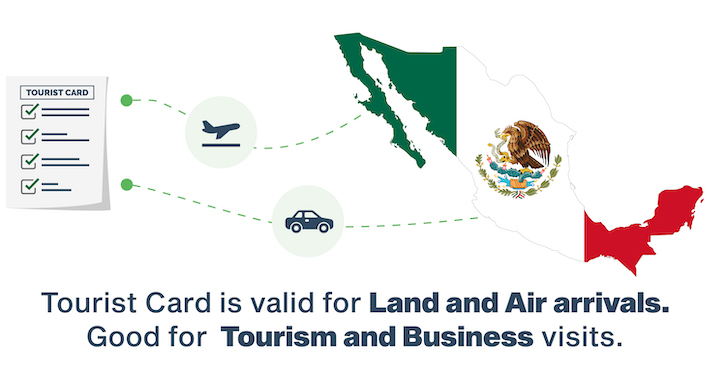 Mexico is among the world's best-known tourist destinations with over 20 million foreign visitors a year. Famous for its tequila, the Aztecs and the Mayas, Day of the Dead, drug wars, Lucha libre, Corona beer and the beach resorts on the Pacific and Caribbean side, Mexico can offer something for every sort of traveler. 
Apart from a visa, Jordanian
citizens would
need a Mexico Tourist Card
to spend a memorable time in this country. The National Immigration Institute approves and grants this travel document, with the specific objective of tourism.
It is an imperative insight that a Tourist Card and a visa are separate documents and both are mandatory for travelers from Jordan to
enter Mexico
. In order to apply for the Mexico visa, they must contact the embassy.

Entering Mexico via air or land without a Mexico Tourist Card is strictly prohibited. With its initiation in 2015, the Electronic System has simplified the process of online application.
Besides, travelers who were unable to apply for it due to some reason can apply for it 30 days after they reach Mexico, though the online process is thoroughly recommended.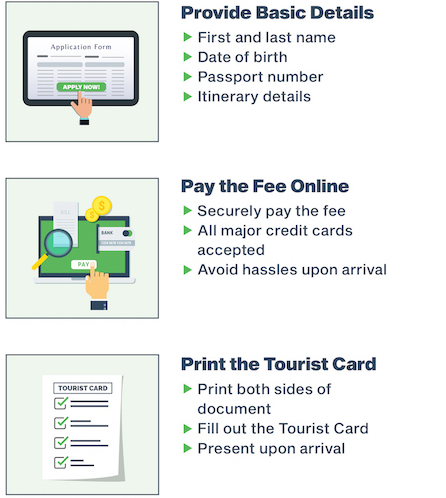 Online Application is So Easy
Since everything is electronic, the entire process is so easy that it will impress the applicant. It comprises three simple steps. 
How Does it all Begin for the Mexico Tourist Card?
It all begins with filling the online form. Jordanians must enter the information asked for online. It is a smart move to recheck the information just to be sure that there are no errors. Incorrect information or flawed details are the biggest reasons for the application to face rejection. In the online process, tourists must provide details (Airline Name and Flight Number) of their arrival flight in Mexico.
Does it Involve Upload of Documents?
Applicants Need Not Upload Any Documents. The online process does not require the applicants to submit any document. What they must fill is a valid passport number for completing the application process.
Is there Payment Involved?
After filling the information, the visa fee needs to be paid using a credit or debit card.
What Next?
The Tourist Card is mailed to the applicant on the email id given in the form after it has been processed.
Is there a Need for Printouts?
To be on the safer side by not only depending on the email system, it is a good idea for travelers to download and print the travel document. They must take hard copies of both sides of the Mexico Tourist Card and keep it with them on their trip to the country. These documents are checked by the immigration officials at the airport. 
Does the Mexico Tourist Card Disallow Anything?
This Card only permits trips for tourism. It prohibits engaging in any kind of employment or paid activity during the trip.
Why Does One Need Printouts?
Jordanians must keep printouts of this travel document with care while entering the country through any Mexican airport as they are checked by the immigration officials there.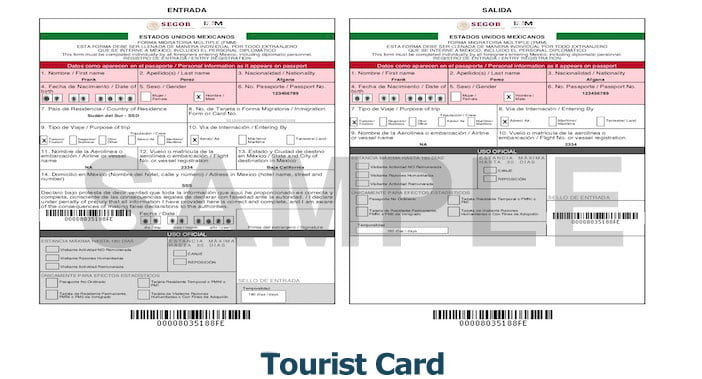 Does Applying Online Require any Documents?

The online system does not require submitting any document. Travelers from Jordan, when applying for a Mexico Tourist Card, must have the following ready:
Their landing flight details such as airline name and flight number


A passport with 180-day validity since their arrival in Mexico.
What to Carry Upon Reaching Mexico?
To enter Mexico, Jordanians
need a Mexico Tourist Card, a visa and a valid passport. The passport validity should not be less than 180 days and also must be the same one used to apply for the visa. The immigration officials at the Mexico Airport will go through these three documents.
All About Mexico Visa Application
For Jordanian applicants traveling to Mexico on a pleasure visit or vacation or in-transit, a valid Mexico Tourist Visa and a Tourist Card are the essential requirements. Keen travel enthusiasts can just apply for a Mexico visa from any Mexican embassy across the globe. 
The necessary timeframe for processing a Mexico visa is different at every Mexican embassy. As a precaution, citizens of Jordan must set up a meeting with their preferred Mexico embassy to apply for a Mexico visa at least 4 weeks in advance of their decision to travel.
They can apply for a Mexico visa at a Mexican embassy in their country of citizenship (or in another country). The process to apply consists of the following:
Finalizing an appointment with the Mexico embassy  


Filling the Mexico Visa Application Form


Getting ready the pertinent documents


Submitting the Application Form


Paying the visa fee
Applicants can get to know about the visa processing time of a Mexico embassy from its website. Optionally, they can also speak to the embassy authorities for this information. Since all Mexican embassies do not take the same amount of time for visa processing. 
It may be 2 working days for an embassy, and 10 working days for another. Nevertheless, some embassies suggest that applicants must schedule their appointment at least four weeks before their travel.