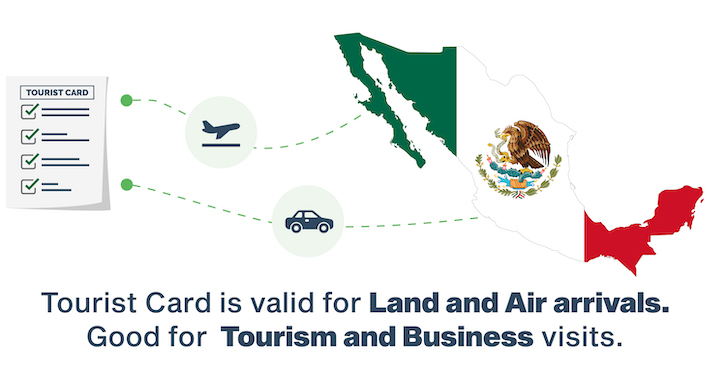 What Iraqi citizens should look forward to when in Mexico?
Iraqi citizens have so much to look forward to when in Mexico. From swimming amongst the stingrays to scuba diving in the largest underwater museum in the world, tourists are in for a visual as well as a flavorsome treat in Mexico.
The place can be a suntan bed in the morning while a salsa club by the evening. If you enjoy snorkeling, running by the shores, and taking in nature's beauty, Mexico is the best bet for you.   
All you need to do is apply for a visa as well as a Tourist Card for traveling to Mexico. You will have to
visit a Mexican embassy
with all the required documents for the successful submission of your application for a visa. You can
obtain a Tourist Card online
without being physically present at the immigration office at all.
Just fill out the application form correctly. Once you have verified the details filled in, you can have to pay the fees. The online process is recommended because many airlines have stopped handing out the application form during flights. However, keep in mind that you are not permitted to take up any job or professional assignments during your stay in Mexico as a tourist.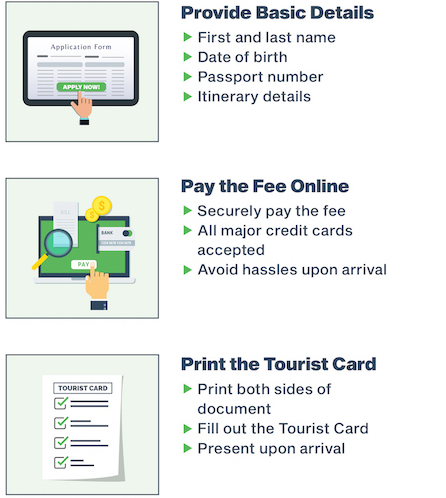 What is the process of applying for a Mexican Tourist Card?
For applying for the Tourist Card online, all you need to do is submit the application form online. Once the form is filled out, you need to re-check the form for any typos or mistakes. Then you will have to put in the information of your valid Iraqi passport and pay the fees.
The fees can be paid through credit/debit cards. The Tourist Card will then be delivered to your email so that you can take out its printouts for future references. It is advisable to keep the printouts/hard copies of the Tourist Card and the visa with you at all times of your travel. 
What are the crucial points to remember for all Mexican Tourist Card Applicants?
All Iraqi nationals must keep in mind that the Tourist Card only permits tourist activities. No professional activities or activities beyond the scope of tourism must be sought after on the basis of the Tourist Card.   
Tourists are advised to keep a hard copy of the Tourist Card and visa when traveling to Mexico. You may be asked to show the documents by the immigration officials anytime. 


Keep your flight tickets and passport details handy while filling the online application form. 


Your passport must be valid for at least 180 days from your date of departure. 


Make sure you apply for the Tourist Card at least 4 weeks from your date of departure.
What all documents are required when applying for the Tourist Card online?
No documents are required for you to submit in the online process of the Tourist Card application. All you need to have is a valid passport number with a minimum validity of more than 180 days from the day of your travel to Mexico.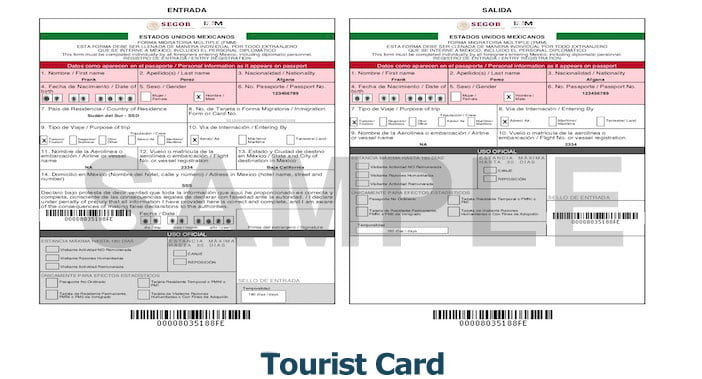 What are the things to take care of while applying for the Tourist Visa? 
It is important that you book your appointment with a Mexican embassy and visit it to apply and obtain a visa. Keep the necessary documents including a valid Iraqi passport ready while applying for a visa. The things to keep in mind are as follows:     
Visit the nearest Mexico embassy and apply for a visa.
  
Once processed, take out hard copies of your Tourist Visa. Keep them handy at all costs while traveling in Mexico.


Make sure your visa application form is filled correctly and with up-to-date information.  


You need to have an Iraqi passport that has a validity of at least 180 days before your planned trip.    
What to do when you reach Mexico?
When you reach Mexico with your Tourist Card and the visa, keep your Iraqi passport handy at all times as well. You may be asked to show them at the time of arrival at the airport or during your travel within Mexico. It is recommended that you click the pictures of all the necessary documents on your mobile phones as well for emergency situations.