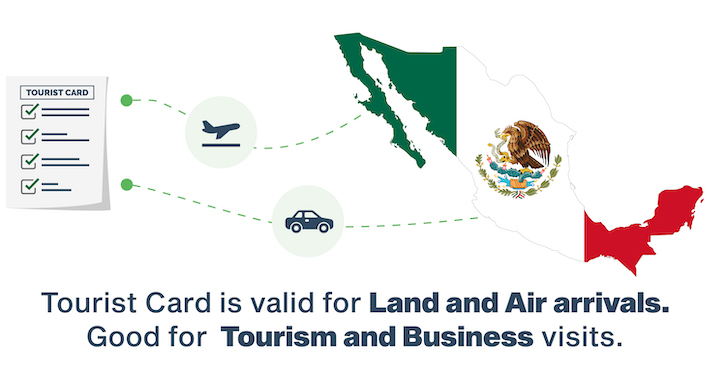 Flaunting nine bays and 36 beaches, Huatulco is a virgin coastal town near Oaxaca on the Pacific Ocean. Visitor accommodations are swanky without being gaudy, and protecting the environment is one of the town's top priorities. Many Icelandic citizens keen on having a great vacation in this place would just need a Mexico Tourist Card, along with a visa.

This travel document is accorded by the National Immigration Institute only for tourism. Travelers from Iceland would obligatorily need a visa to enter Mexico. To apply for a Mexico visa, applicants must contact the embassy.
Without a Mexico Tourist Card, entry into Mexico via air or land is not allowed. The electronic system had made it very easy to apply for it online. Travelers can also apply for it 30 days after they are in Mexico however, the online process is strongly recommended.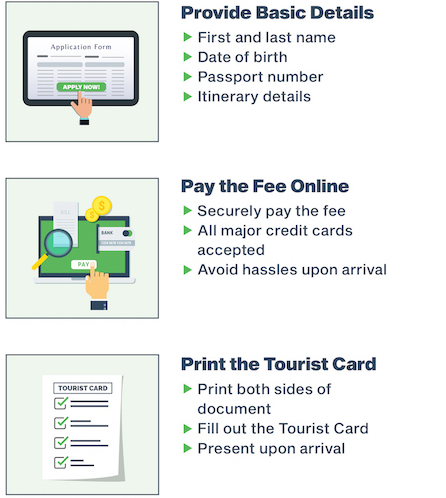 The Online Mexico Tourist Card for Icelanders
The online process for a Mexico Tourist Card is effortless and user-friendly. Here is how it works: 
Online Entry of Particulars: 
To begin with, Icelanders are to fill the online application form. After filling it, they must read it again to check it for precision and correctness. Errors are unacceptable can cause the application to be canceled. 
No Document Soft copy Required:
In the online process, no soft copies are required to be uploaded by the applicants. A
valid passport
number, however, needs to be entered.
Paying Online: 
Finally, the fee is to be paid via a credit or debit card.
The processed Tourist Card is emailed to the applicant on the email id given in the form.
To safeguard against any unforeseen issue with the email system, it is wise to keep a print copy of the travel document.
This hard copy must be of both sides. Travelers must carry it on their trip to the country. The hard copy may be black and white or colored.
Important to Know for Mexico Tourist Card Applicants 
The Mexico Tourist card disallows any visits besides those with the objective of tourism. Any kind of paid activity such as employment or similar during on this Card is strictly prohibited.
Icelanders should keep with them printouts of this travel document while entering the country via any Mexican airport. While applying online, they are also asked for their airline name and flight number of their arrival flight in Mexico.

No Online Submission of Documents

While applying online, there is no need to upload any scan of documents. When travelers from Iceland apply for a Mexico Tourist Card, they must have the following: 
A passport with 180-day validity after they have arrived in Mexico.


Their arrival flight details such as airline name and flight number
Mandatory for Entering Mexico
To enter Mexico, Icelanders would require a Mexico Tourist Card, a visa and a valid passport. The passport must be
valid for not less than 180 days
and must be the one that was used to apply for the visa. These papers are scanned by immigration officials at the Mexico Airport.
Applying for a Mexico Visa is this Easy
Never mind the purpose behind a trip from Iceland to Mexico; it may be for any unofficial purpose or in-transit, a valid Mexico Tourist Visa and a Tourist Card are 'must-haves'. The best part is that applicants can apply for a Mexico visa from a Mexican embassy in their home nation, or where they may be at the time of applying. 
The processing-time for a Mexican visa is probably different for different Mexican embassies. A number of them take around two days to process a visa, whereas, others may take up to four weeks. This is the reason that it is rational to book an appointment for a Mexico visa not less than four weeks before the planned travel date.
Application for a Mexico visa can be initiated from a Mexican embassy in the applying candidate's home country (or any other country where the applicant is present). The application process is:
Contacting Mexico embassy to book a meeting


Fill up the Mexico Visa Application Form


Collect and prepare the necessary documents


Submit the online application and make the payment
The website of the Mexico embassy must state the visa processing time or the Icelandic applicant can find out the same by directly contacting the embassy officials. This is because a Mexico embassy in a particular region may take just about 2 business days to process a visa, while another one in a different region may take 10 business days to process it. A few embassies also suggest that the applicants fix their appointment at least four weeks before your trip.