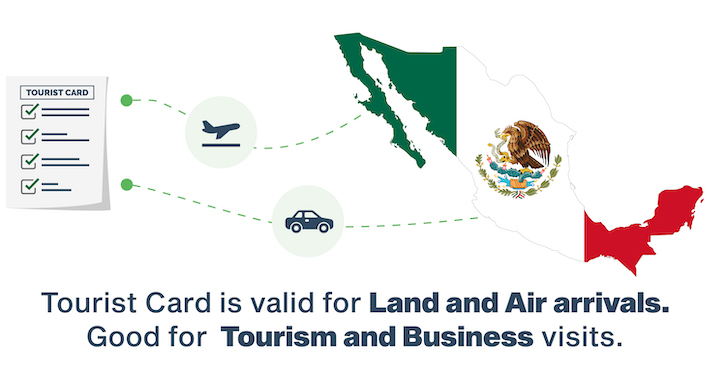 Mexico is a tourist destination that will offer you something special whenever you visit it. From ruins of the age-old Maya civilizations to surreal beaches, pristine coastline, irresistible artwork, and great culinary traditions, this country will ensure that your trip is a memorable one.
Mexico offers a complete platter for tourists of all age groups. No wonder thousands of Hungarian travelers visit Mexico every year for a spectacular tourist experience.
Another reason behind its rising popularity is that it offers the authentic American experience at the fraction of the cost of a US trip. For the people of Hungary like you, visiting Mexico is like a dream coming true and an unforgettable experience.   
The travel entry requirements for tourists to Mexico are not difficult. Being a Hungarian tourist, you require two documents - the Mexican Tourist Card and a valid Hungarian passport.
The Mexico Tourist Card is issued by the government of Mexico to confirm the duration of stay in the country and that is why you need to enter flight details, flight number, and information regarding hotel accommodation, etc.
The Tourist Card ensures that you don't exceed the duration of your stay beyond what is mentioned in the Mexico Tourist Card. The best part is that, as a Hungarian citizen, you won't need a visa to visit Mexico. 
Mexico Tourist Card is valid for tourism and business visits only, which means that you can engage in various business meetings, team huddles, etc. during your vacation in Mexico. You are not allowed to take up any professional tasks or job assignments as a Tourist Card holder.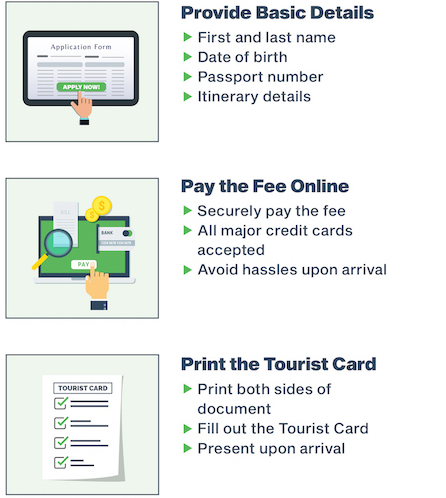 Tourist Card Application Process for Citizens of Hungary 
Getting the Mexico Tourist Card is a smooth and simple process as you can apply and submit the application form online. As a Citizen of Hungary, you need to fill out the Forma Migratoria Múltiple (FMM) to ensure you have no other motive to visit Mexico except tourism.
The process of receiving the tourist card is simple and hassle-free. You will have to share the following information or documents during application for the card:
A Hungarian passport


Flight information


Hotel address


Name of the hotel
The standard process for acquiring a Tourist Card is given below: 
Go to the concerned government website for a Tourist Card.


Read the online FMM form at least twice before you start filling in the details. 


Avoid uploading any document as it is not required.  


Keep your Hungarian passport ready by your side.   


Make sure the details provided by you have no errors or discrepancies.   
Note that the Mexico Tourist Card is a mandatory document and it is required for both senior citizens as well as children. 
Travel Instructions for Hungarian Travelers
The charm and grandeur of Mexico have increased in the last few years. Thanks to the concerted effort by the government of Mexico.
That's why you will see that people from across the globe are flocking to this North American nation. Only in Cancun, more than 2 million people visit every year, according to Travel Agent Central.
As a tourist from Hungary, you can visit various places within Mexico and make the most of your vacation. However, you shouldn't take up any temporary or long-term professional assignment in Mexico as a Tourist Card holder.
You have to mandatorily leave Mexico at the end of the tenure as mentioned in the Mexican Tourist Card. You need to provide various details including flight details and hotel accommodation while applying for the Card.  
Documentation Process for Mexican Tourist Card
As a Hungarian traveler, you need to be ready with the following documents: 
The Hungarian passport with a minimum of 6 months of validity left.


The personal and other details shared in the Card application form should match your passport.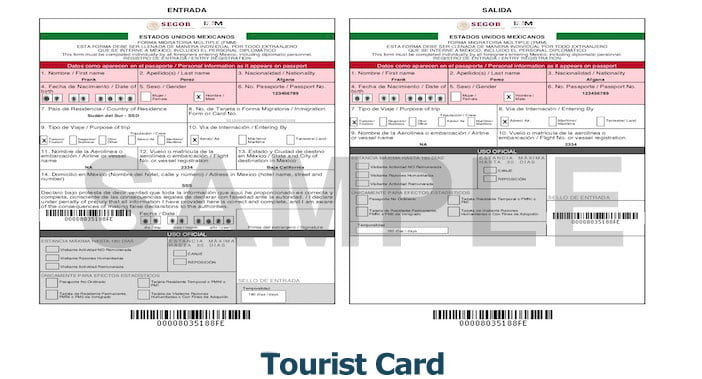 Entering Mexican Territory
Mexico is much more than a week-long getaway on the beach. Apart from promoting Cancun, Mexico City, and Puerto Vallarta, the government of Mexico is also promoting new cities such as Campeche, Yucatan, and Oaxaca.
The cost of the Mexican tour package can be reduced further if you get a good online deal on hotel accommodation. You can enter the Mexican territory with just two documents - Mexico Tourist Card and a Hungarian passport.
Things to Know as Hungarian Travelers to Mexico
For safekeeping purposes and risk-free travel, apart from being completely vaccinated all passengers are requested to carry their regular and emergency medicines along with them. As per the latest advisory issued by CDC, travelers are also advised to get vaccinated against Hepatitis A and typhoid to avoid all the health-related issues that may arise due to contaminated edibles. Over-the-counter anti-diarrhea medicines and antibiotics should be kept handy to keep bacterial infections at bay while dehydration should be avoided at all costs.


Always keep a copy of all your confidential documents like credit cards, passport, and identity cards. You can also click a picture on your mobile phone for a soft copy. Beware of all the credit/debit card transactions in Mexico as they can be of a fraudulent nature.


Don't forget to carry extra cash for your trip to Mexico. In case of medical emergencies, the most acceptable form of payment in hospitals and nursing homes is cash. Peso/dollars are easily accepted.


Before traveling to Mexico, all Hungarian nationals are strongly recommended to opt for travel insurance to cover thefts, medical emergencies, and unprecedented mishappenings during travel. Hungarian tourists are advised to register their travels with the nearest Mexico embassy and consulate to stay updated with all the important updates and announcements regarding their destinations. This can help officials trace your location in case of emergencies.


Before your return, make sure that you are completely vaccinated for all the necessary diseases needed to return from Mexico.


Keep extra copies of your Mexico Tourist Card handy.