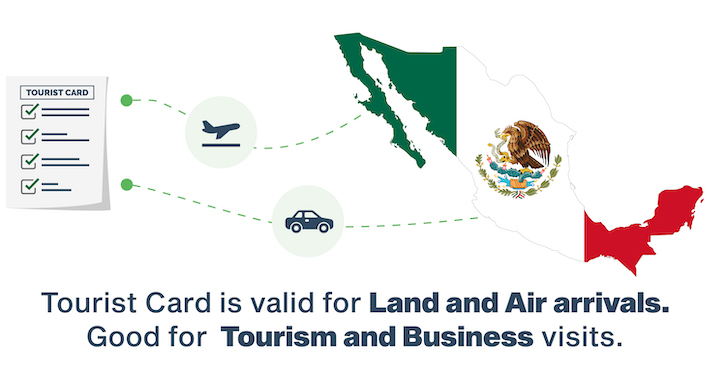 Recently the attraction for Mexico has increased tremendously, thanks to its rich diversity, cultural heritage, and amazing natural beauty. No wonder, Mexico has caught the imagination of Guatemalan tourists of late.
They are flocking with their families and friends in large numbers every year for relaxation and enjoyment. Another major reason that has contributed to the popularity of Mexico is that it offers the much desired American experience at a more affordable price.
Guatemalan travelers will have a chance to soak in the diversity and rich cultural heritage of Mexico, a great North-American country. Guatemalan citizens require a Mexico Tourist Card, Mexican visa, along with their passport before boarding a flight for Mexico. But the point to understand is that the Mexico Tourist Card and the Visa are different documents.

A visa for Mexico is legal permission to enter the country, whereas the Tourist Card Mexico confirms how much time you are going to stay in the country. Therefore, both of these documents serve different purposes. 
For a smooth and hassle-free trip to Mexico, a Guatemalan tourist will need to apply for a tourist visa in advance. Be in touch with the Mexico embassy officials in Guatemala for an appointment.
Getting a Mexican tourist visa, on the other hand, is quite easier. It can be obtained online. Here it is important to know that airlines have stopped handing tourist cards. You have to manage on your own.
It is important that you know that the Mexico Tourist Card is only valid for holiday and tourism-related activities and business visits. Business visits include your planned visits to your company's offsite offices and client meetings. You are not supposed to get involved in any professional contracts or jobs during your stay.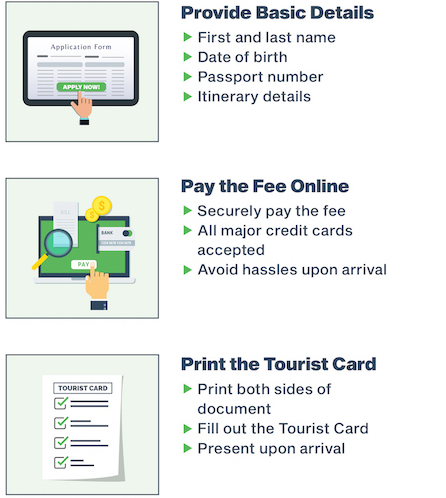 How to Acquire a Mexico Tourist Card 
Guatemalan citizens can obtain a Mexico Tourist Card easily and conveniently. However, they should follow the steps mentioned below to obtain the Tourist Card in the shortest possible time limit.   
To receive the Tourist Card as soon as possible, Guatemalan citizens need to follow the steps given below:
Travelers should carefully fill out the online application form to ensure that there are no errors.


No document needs to be submitted during the online application process.


The processed Card will be delivered to the applicants via email.    
After the application is submitted and processed, applicants receive it in their email within a couple of days. 
Before taking printouts, they should check whether the information on the card is accurate. Then take a color or black & white printout. This is essential as this document needs to be produced before immigration officials.     
Important Instructions for Guatemalan Travelers
Guatemalan visitors will have a great time when they arrive for a short or long holiday break in Mexico. To keep visitors entertained, Mexico offers a plethora of options.
The government of Mexico imposes travel entry restrictions so you cannot take up any professional assignment during your stay as a tourist. And that's precisely the reason, they need to share their travel details such as flight tickets and flight numbers while submitting the online form.     
Documents Required for Acquiring the Mexico Tourist Card 
It is very easy to apply online for the Mexico Tourist Card if your passport and other documents are handy. The key documents that you are expected to have as a Guatemalan tourist are:
A Guatemalan passport with a minimum validity of 6 months from the date of your trip to Mexico.


Ensure that the personal information provided in the application form is similar to that in your passport.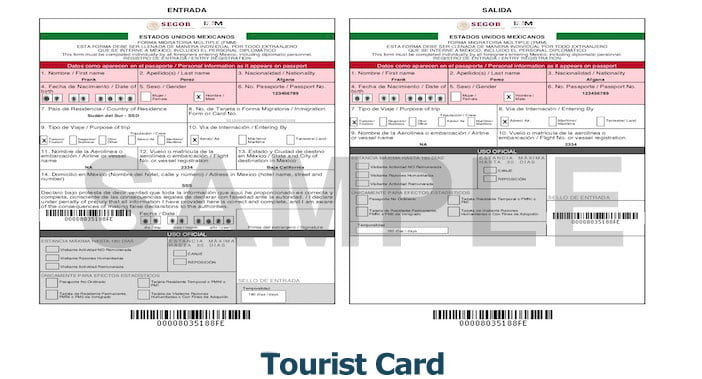 Getting into Mexico  
Mexico is a place of wonderful and amazing sites that will capture your imagination instantly. Being a Guatemalan traveler, you will relish the sheer astounding beauty that Mexico offers. In the midst of all the excitement, however, don't forget to carry your Guatemalan passport, the tourist card Mexico and Mexican visa card documents.  
Applying for a Mexico Visa
Mexico has the charm to make your vacation break sublime and memorable. To visit this great North American nation, Guatemalan tourists require a Mexico Visa and a Mexico tourist Card. The visa can be obtained through the Embassy of Mexico in Guatemala. The time required for a Mexico visa may vary from country to country.   
In general, the ideal processing time may vary between 2-30 days.  So, making an appointment with a Mexican embassy in Guatemala at least one month in advance would be ideal. The process of applying for a visa is not tedious at all, you need to follow the steps given below:
Contact your nearest Mexico embassy in the country and book an appointment with the concerned official. 
Fill the Mexico visa application form with utmost care.


Ensure there is no error or inaccurate information. 


Provide the necessary documents at the time of submitting the form. 


Now pay the fee. 
It always helps if you research how much time it takes to get the Mexico visa in your country and proceed accordingly.  Visa processing time for Guatemalan travelers may vary for different embassies considering their operational compulsions.