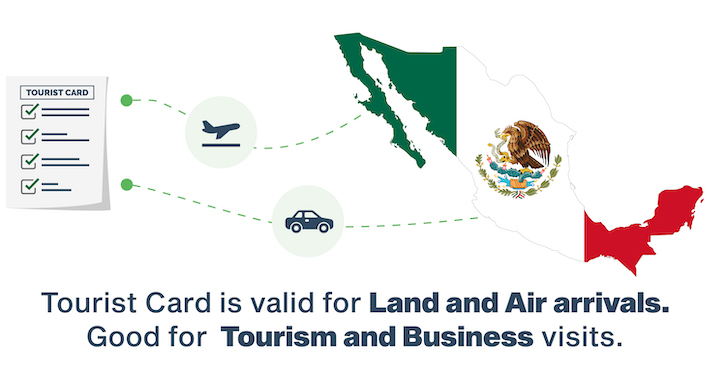 What makes Mexico the perfect choice for a family getaway? 
Well, not only family, couples can enjoy a good time in the famous regions of Sierra Madre Occidental, Copper Canyon, Cancun beaches, and earthy mountains. What's better is the food here. From the yummiest enchiladas to cheesy tacos, you will be full but never satiated.
The perfect open-air markets can be your go-to during the daytime whereas the magical pubs, salsa houses, and beaches make for a surreal night.   
For the citizens of Grenada, it is however only a matter of attaining a visa and a Mexican Tourist Card to reach here. And all of it can be done hassle-free, online. All you need a good internet connection and a few minutes of your time.
You can fill in the complete application for your Tourist Card online but you can only book an appointment for the visa online. You will eventually have to go to the embassy for the complete process.  
For a Tourist Card though, just sit ready with your passport number and your flight details. No need to upload any documents or go anywhere. Fill in the form correctly and pay the fees, and you will get your Tourist Card mailed to your Email ID.
Remember that this Tourist Card entitles you to enjoy all the tourism-related fun and frolics apart from business visits.
However, you are not permitted to get engaged in any type of job or professional activities during your stay.


How to apply for a Tourist Card online?
Since this process is simpler and faster, it is highly recommended you go for it over its offline counterpart which may cause you to wait in long queues and cost too much time. It is however to be noted that the application process must be done 4 weeks prior to your date of travel to avoid any last-minute hassles.    
Log on to the website of your immigration provider and fill out the form correctly. Re-check the form for any incorrect details or typos mentioned. Proceed by entering your passport number and your flight details. Make sure your Grenadian passport has a validity of at least 180 days from your day of travel.    
Pay the fees through credit or debit card. You will receive your Tourist Card on the email ID mentioned by you in the form. You can get the printouts of the Tourist Card either in black and white or in colored form.    
What are the things to remember while traveling to Mexico? 
For safer and efficient travel, or sign up process:   
Apply for the Tourist Card and the visa at least 4 weeks prior to your date of travel.


Make sure your passport has a validity of at least 6 months from your date of travel. 


Fill in the form correctly and provide a valid email ID. 


Keep your passport and flight details handy while filling out the form 
All Grenada citizens must carry along a valid passport, and a Mexican Tourist Card when traveling to Mexico. It is also recommended to take out a printed copy of both the documents and show them to the immigration officials during your visit. Keep these printouts handy at all times. The printouts can be colored or black and white.     
No citizen of Grenada must engage in an act involving payments or transactions related to business. It is hereby to be noted that Tourist Cards are for tourism purposes only.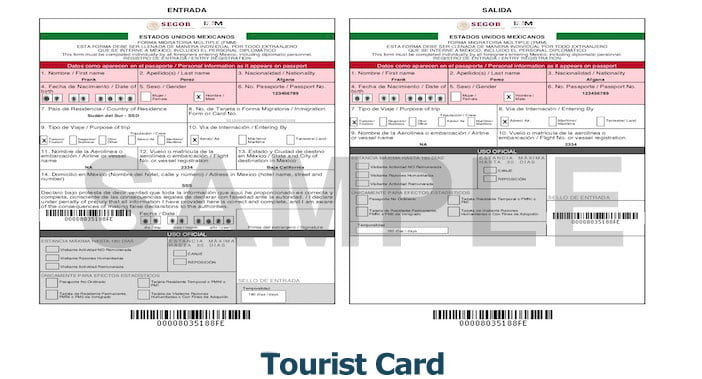 How to apply for a Mexican visa?
This process can only be partially done online. You can go to the website of your nearest Mexican embassy and book an appointment. After that: 
Complete the Mexico Visa Application Form when you visit the embassy.


Submit the required documents.


Submit the application and pay the fee.  
Note: It is recommended to apply for a visa 4 weeks prior to your date of travel.     
Can I visit Mexico for a Business Meeting?
Yes, Grenada citizens can visit Mexico with a Tourist Card for meetings as long as there are no paid activities.      
Can I get a Mexican visa online?
You can only get a Mexican visa online if you are traveling by air. The Electronic Travel Authority is valid only for one entry and 180 days of stay in Mexico.    
How long can you stay in Mexico with a visa? 
You can stay in Mexico for not more than 180 days from your date of arrival. This includes all tourism and studies with courses under 6 months. All you have to make sure that you are not earning anything in monetary terms since you have arrived in Mexico.        
Can we get a Tourist Card from airlines?
No. This process is not valid anymore. You are advised to apply for the FMM (Forma Migratoria Multiple) Card online.