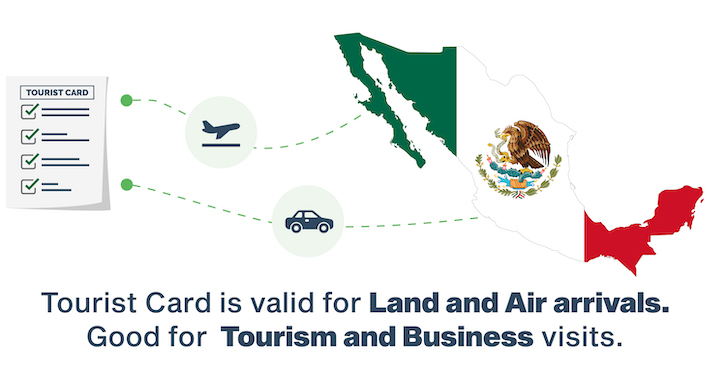 What makes Mexico a perfect getaway for Finnish Citizens? 
If you like spending time on the beaches or exploring the tropical shores, Mexico is going to be an amazing adventure for you. You can go around snorkeling amongst the reefs or just scuba dive in the world's largest underwater museum. Although the Rivera's long sand beaches may feel crowded, their scenic beauty is worth the trouble. 
Tacos al pastor, Chiles en nogada, tamales, and Chilaquiles here are a far cry from the regular ones that you might have ever tried. Don't miss these ultra-popular munchies if you are a food enthusiast.   
For a trip to this beautiful country, all Finnish travelers need to do is acquire a Mexico Tourist Card. This can be applied online with ease. Just know that citizens of Finland do not require a
visa to travel to Mexico
. They just need to register for their Tourist Card and apply for it at least four weeks earlier than their date of departure. 
It is to be noted that the same procedure is to be followed by the tourists planning to
travel to Mexico
by air or road. Your Tourist Card will be mailed to you on your registered email IDs of which you can print a hard copy of to keep handy during your travel. 
Don't forget the fact that the Mexico Tourist Card allows you only to enjoy activities related to tourism and business visits. Your business visits should be limited to meetings with colleagues, clients, etc. You are prohibited from engaging in any type of job or paid activities during your stay as a tourist.


How to Apply for Tourist Card Online? 
The good news is that all the processing for a Tourist Card can be done online without physically going anywhere. You must fill in all the particulars in your online form correctly with no misleading information or typos and submit the form along with the fees.
You also need to fill in the details of your passport while filling out this form. The fee can be submitted through your credit or debit cards. All you need to keep in mind is that the application should be submitted at least a few weeks in advance before your date of travel.     
The process is very simple and easy to follow. All you need to do is: 
Fill out the Tourist Card application form correctly. 


Make sure the Tourist Card form is filled out correctly without any mistake. 


Add your passport number to the form. 


Make sure your Finnish passport is valid for at least 180 days from the date of application.
 
Make the payment. You can do so with your credit or debit cards. 


Your Tourist Card will be mailed to your Email ID. 


Do take out the printouts of your Tourist Card from both sides.    
What all does a Tourist Card cover?   
Tourist Cards only and solely cover tourism purposes. No professional activity must be carried out in wake of that. Finnish citizens must make sure that they apply for the Card a few weeks prior to their date of departure. You should always keep your Tourist Card and passport handy while traveling in Mexico.


What are the things to keep in mind while traveling to Mexico?
Here's a simple checklist of all the dos and don'ts for citizens of Finland traveling to Mexico:  
Make sure you have a legitimate Finnish passport with a validity of at least 180 days from the day of travel. 


Make sure all the information mentioned in the form is correct to your knowledge and the form is filled without any mistake. 


Print the tourist card received on your mentioned email ID. 


Take an extra copy of the Tourist Card (both sides printed) with you. 


You must be completely vaccinated when traveling to Mexico.


Carry your daily/emergency medicines with you.


Carrying over-the-counter antibiotics and anti-diarrhea medicines are also recommended. Avoid eating unhygienic street food if you have an irritable stomach.


CDC advises travelers to get vaccinated for hepatitis-A and typhoid before their visit to Mexico for all the health-related issues that may arise due to unhygienic food and water.


Keep a copy of all the essential documents like passport, credit/debit cards with you. You can also take a picture of all the required documents on your phone for emergency purposes.  


Carry extra cash than estimated for hospital and emergency use. Peso and dollars are the preferred currencies in Mexico.  


Register your trip with the nearest consulate or embassy in Mexico so that the officials can track you in case of an emergency.  


Before returning to your country, make sure you are completely vaccinated against all the diseases.