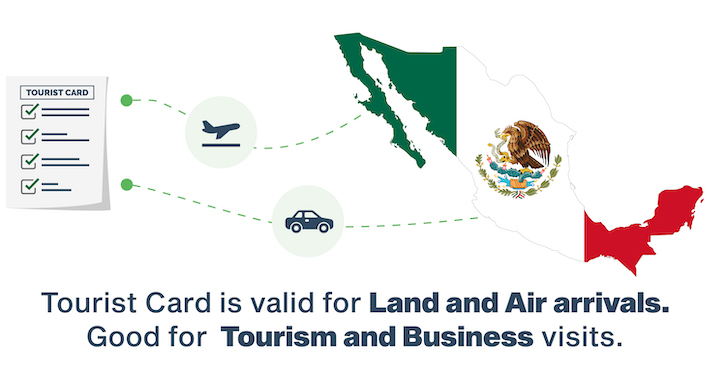 Dutch tourists love Mexico for its sheer beauty and cultural elegance, and thousands of tourists flock to the country every year. It has everything that you would seek as a tourist.
Mexico is a fine amalgamation of both manmade and natural creations. To visit Mexico, you would require a Mexico Tourist Card. However, you won't need a visa. To avoid last-minute hassles, you should apply for the Tourist Card in advance. 
Getting a Mexico Tourist Card can be simple and easy for you as it can be done online. Now the point to keep in mind that airlines have stopped handling this facility. So, you need to do it on your own.
Fill out the online application form carefully to avoid errors or discrepancies. Once the application is processed and accepted by the authorities, the Tourist Card will be sent to your email address. Note that the Mexico Tourist Card is valid for tourism-related activities and business visits only.
Business visits mean that you can have various business meetings, organizational get-togethers, etc. during your vacation in Mexico. You are not permitted to engage in any paid assignments or jobs.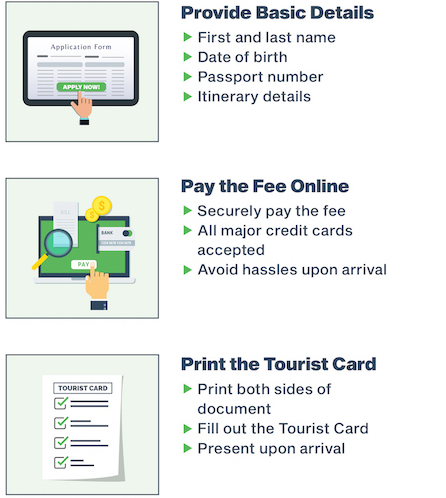 Tourist Card Application Process  
Getting a Mexico Tourist Card is not a tedious process at all for avid travelers like you as the country has friendly tourist policies. The good news is that you can always apply for it online by following these four steps:    
Go to the relevant website and fill the online application form carefully.
   
You have to understand that you don't require any document to upload.
 
Apart from some basic information, you will need to provide details of flight tickets.


Keep your valid Dutch passport as it may be required while submitting the application at the final stage.   


You will receive the e-Mexico Tourist Card at the email address you provided.
Make sure it has all relevant details printed accurately on it. Take out printouts of the Card in black & white or color as it has to be presented to immigration officials once you arrive at the airport.     
Instructions for Dutch Travelers 
The charm of Mexico pulls a large number of Dutch tourists every year. It can be your dream destination if you are craving a peaceful break from the hustle and bustle of the urban lifestyle.
The country is so enticing that you will never think of leaving it. However, there are certain restrictions as per Mexican law that you need to abide by. As per Mexican law, you cannot take up any short-term or long-term job assignments during your stay as a tourist. 
Documentation Process 
It is important that you keep certain documents handy before applying for the Mexico Tourist Card.       
Your Dutch passport should have at least six months of validity.  
  
The personal details you fill in the online application form should match the information given on the passport.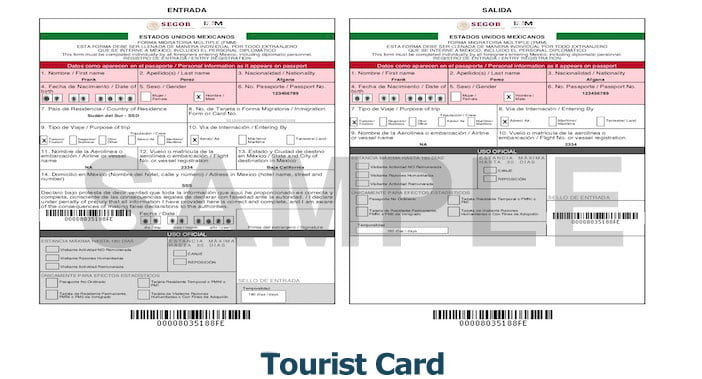 Entering a Mexican Tourist Hub 
You will be pleased to know that Mexico offers some of the most thrilling tourist destinations and activities in the world. Millions of tourists are attracted to it, thanks to its magnetic charm. As a Dutch tourist, you will love it for the simple reason that it offers the slice of America at an affordable cost. 
Plenty of rooms are available at a reasonable price. If you conduct some online research deeply, you can grab some exciting deals available. It will help you plan the trip properly and book your hotel or any other accommodation in advance.
It is highly recommended to carry these two documents: a Dutch passport and the Mexico Tourist Card. The immigration authorities will check these documents when you land up in a Mexican city.
Things to Remember for Dutch Citizens Travelling to Mexico
Tourists from the Netherlands are supposed to follow all the below stated precautionary measures to ensure hassle-free, safe travel:
Complete vaccination is encouraged.


Carry your daily/emergency medicines.


Get vaccinated against Hepatitis A and Typhoid.


Stay hydrated all the while.


Carry over-the-counter anti-diarrhea and antibiotic medicines.


Avoid unhygienic food and water during your travel.
Keep a replica of your essential documents like credit cards, passport, etc. You can do so by clicking the pictures of essential documents on your mobile phones as well. Stay alert on all the transactions related to your credit/debit cards to ward off fraudulent activities in Mexico.


Hold extra cash than what you have estimated to carry along to help you in times of medical emergencies as hospitals and private clinics in Mexico prefer transactions in cash. Peso and dollars preferably.


Contact the closest Mexican embassy and/or consultancy and register with them in order to stay updated with all the necessary information and announcements related to your destination. In cases of emergency, this can also help official track you or your dear ones. Make sure you opt for travel insurance before entering the waters of Mexico to safeguard yourself against theft, medical emergencies, and all other possible mishappenings.


Before returning, make sure you are aptly vaccinated.


It's strongly recommended to hold an additional copy of the Mexico Tourist Card handy.