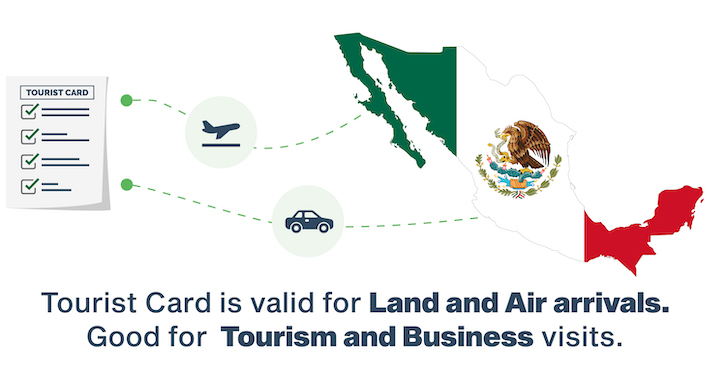 One of the top diving destinations in the world known for its bright storybook coral reefs, the island of Cozumel is also home to a variety of natural beaches. This is just one of the pleasure destinations that Cabo Verdean citizens can visit to spend an extraordinary holiday in Mexico if they have
a Mexico Tourist Card
and also a visa.
This travel document is sanctioned and granted by The National Immigration Institute, especially for tourism. All applicants must know that those who are travelling should essentially have a visa before they
enter Mexico
. To go for a visa application, they must contact the embassy.

Entry into Mexico via air or land is only allowed if Cabo Verdeans possess a Tourist Card. After its implementation in 2015, the electronic system has streamlined the process of applying for a Mexico Tourist Card, online. Alternatively, travel aspirants can also apply for this travel document within 30 days after they arrive in Mexico, however, it is strongly recommended that they apply online.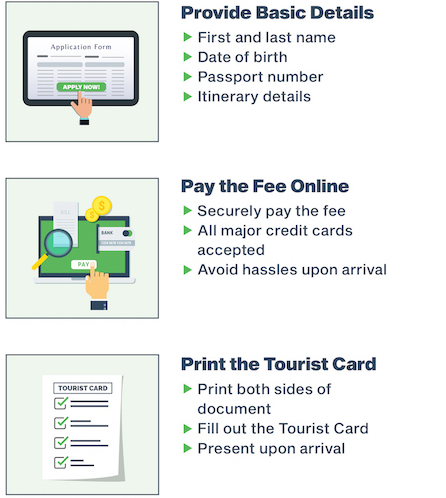 This is how Cabo Verdeans Apply Online for a Mexico Tourist Card
Applying online for the Tourist Card is fast and easy. The whole exercise consists of the following: 
Populating the Application Form: 
Cabo Verdeans must populate the application form online. Take double precaution to ensure that the information is accurate and appropriate. Any erroneous information or faults can get the application to be rejected. 
Document Upload Not Required:
Applying online for this travel document does not require uploading any document. All that is required is a valid passport number to conclude the application process well.
Remitting the Fee: 
Lastly, payment of fee completes the entire process. A credit or debit card is to be used for this. The Tourist Card is emailed to the applicant on the ID mentioned in the form.
As a precautionary measure against any unexpected issues with the email, it is prudent to download and print the Tourist Card, if possible.
Black and white or colored printouts of both sides of this document must be taken by the travelers during their trip to Mexico. The immigration authorities at the airport would require seeing it. 
Points to Note for Mexico Tourist Card Applicants
The Mexico Tourist Card only allows for tourism-related trips. Holders of this document are prohibited to engage in any job or paid activity through this trip. Cabo Verdeans may carry printouts of this travel document while entering the country through any Mexican airport. The application process also requires travelers to provide flight details (Airline Name and Flight Number) of their arrival in Mexico.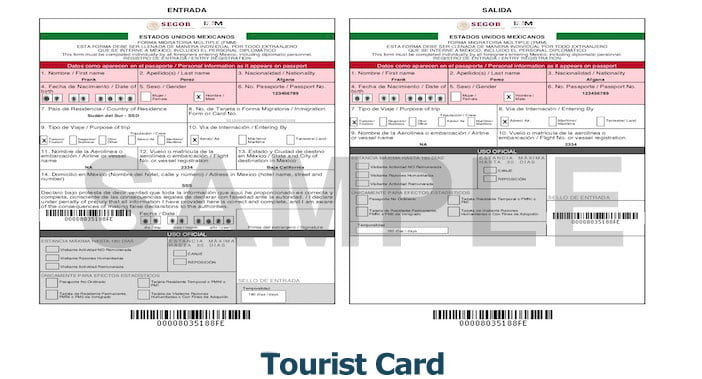 Submit No Document
With the online system, there is no need to submit soft copies of documents. When Cabo Verdean citizens apply for a Mexico Tourist Card, they must have the following: 
A passport, valid for 180 days since their arrival in Mexico.


Their landing flight details (airline name and flight number)
Guidelines When Reaching Mexico
To enter Mexico, Cabo Verdeans must have a Mexico Tourist Card. Besides this, a visa is also mandatory. The immigration officials at the airport would check the incoming traveler's visa, passport and the Tourist Card. The passport must most importantly have a
validity of 180 days
and must be the same one that was used in applying for the visa.
Applying for a Mexico Visa
In the case of Cabo Verdean travelers to Mexico, which may even be a transit stop, a valid Mexico Tourist Visa and a Tourist Card are compulsory to have. The application of a Mexico visa can be done via a Mexican embassy in the applicant's nation of domicile or any other country, where they are present while applying. The time taken to process a Mexico visa varies from one embassy to another. 
Several embassies process it in two business days, whereas several others may take up to four weeks. It is advisable for applicants from Cabo Verde to get an appointment for a Mexico visa four weeks or more, prior to the planned travel date.
The application process for the Mexico visa comprises:
Contact the Mexico embassy to book a meeting
Fill applicant's details in the Mexico Visa Application Form
Gather the required documents
Tender the online application
Pay the visa fees
For applicants to find out when they will get their processed visa they can check the website of their respective Mexico embassy. They can also speak to the authorities there to get the information. This is because every embassy has a different system of operation and different timelines. Effectively, a few embassies suggest that the applicants fix their appointment at least four weeks before their trip.