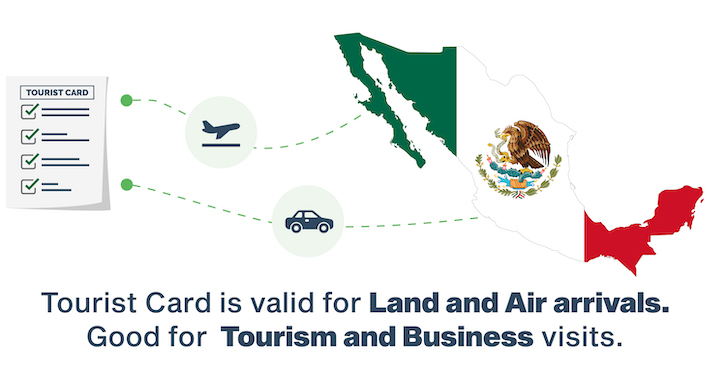 As an Algerian vacationer, you would love to tour around Mexico
 and visit some of its popular hotspots. Mexico has evolved as a great tourist destination over the last few years. There are endless things to do and see when you plan to visit Mexico with your loved ones. However, you will need a Mexico Tourist Card and a tourist visa before you embark on a journey to this beautiful South American country.

The Card can be easily applied online. Algerians will also need a visa for visiting Mexico. They will have to contact the Mexican embassy to apply for the visa. It is highly recommended that you apply for Mexico Tourist Card online as you may not get this facility from your chosen airline. 

Tourists from certain countries like Algeria would need both the Card and the visa to get into Mexican territory. Once your Card is applied online, it will be sent to your email address in a quick time. Applying it online would mean that you won't have to visit the embassy physically and do the paperwork offline.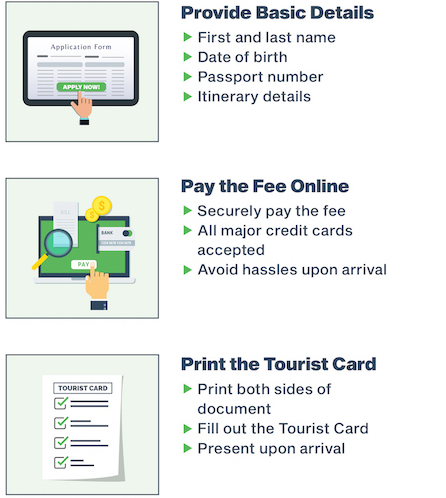 Important Steps for Applying a Mexico Tourist Card Online 
The electronic system offers Algerians the opportunity to apply for the Card online. The process is fast and easy. You just have to follow the steps listed below to acquire a Tourist Card online: 
You are required to fill out the application form accurately before submitting it.
 
You won't have to upload any documents along with the application form. 


However, you need to have a valid passport number in order to finalize the application form.  
The processed Card will be sent to your email address. Take out its printouts before you travel to Mexico. You are required to show them to the immigration officers at the Mexican airport after arrival. 
Important Instructions for Algerian Applicants 
As an Algerian, you are allowed to visit Mexico only for tourism and vacation. You are not allowed to engage in any professional or employment activities. You must carry printouts of both sides of the Card when you travel to Mexico. While applying for the Card, you will have to mention the details of your air tickets and flight numbers in the application form.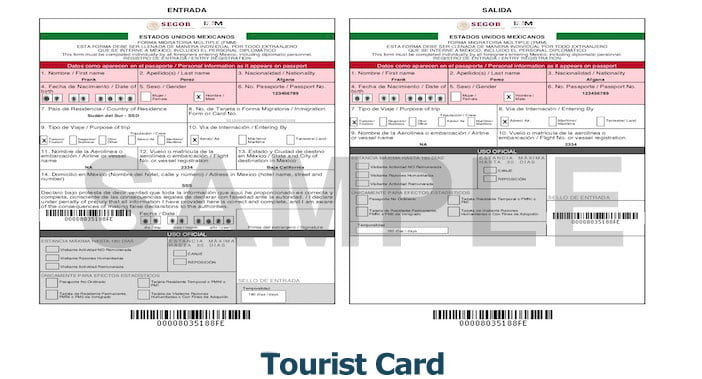 Documents Required During Mexico Tourist Card Application 
When applying for the Card, tourists will have to keep some documents ready and they are: 
The Algerian passport that is valid for at least 6 months from the journey date to Mexico.


Flight details of the onward journey to Mexico

.  
Documents Required When You Arrive in Mexico 
The documents that you need to carry during your trip to Mexico are listed below: 
The Tourist Card and visa will be required to get into Mexico. Carry it with you during your flight to the country. 


All the travel documents including the visa and the Card would be checked by the immigration officers once you land at a Mexican airport.  


You need to carry the Algerian passport used during the visa application and it should be valid for at least six months from your date of journey to Mexico.
Mexico Visa Application
Entering Mexico for any reason, even if it is an on-the-way halt, a valid Mexico Tourist Visa and a Tourist Card, both are essential to have. Applying for a Mexico visa can also happen at a Mexican embassy overseas. The period required to get a Mexican visa differs from embassy to embassy depending on where the applicant is applying. Often they just take about two days to process your visa.

Then there are embassies that might take up to four weeks. Therefore, prudence demands fixing an appointment for a Mexico visa at least weeks before you are to travel. You must apply for a Mexico visa at a Mexican embassy in your country (or the country of your presence at that time). The steps of application are:
Contacting the Mexico embassy to fix an appointment
Filling the Mexico Visa Application Form
Putting in one place the crucial documents
Submission of the application
Payment of fee
You are advised to go through the website of the Mexico embassy to know the time it will take to process your visa. Since every embassy has a different time period of visa processing, which may range from 2 days to 10 business days. Some embassies suggest that you book your appointment at least four weeks before your trip.