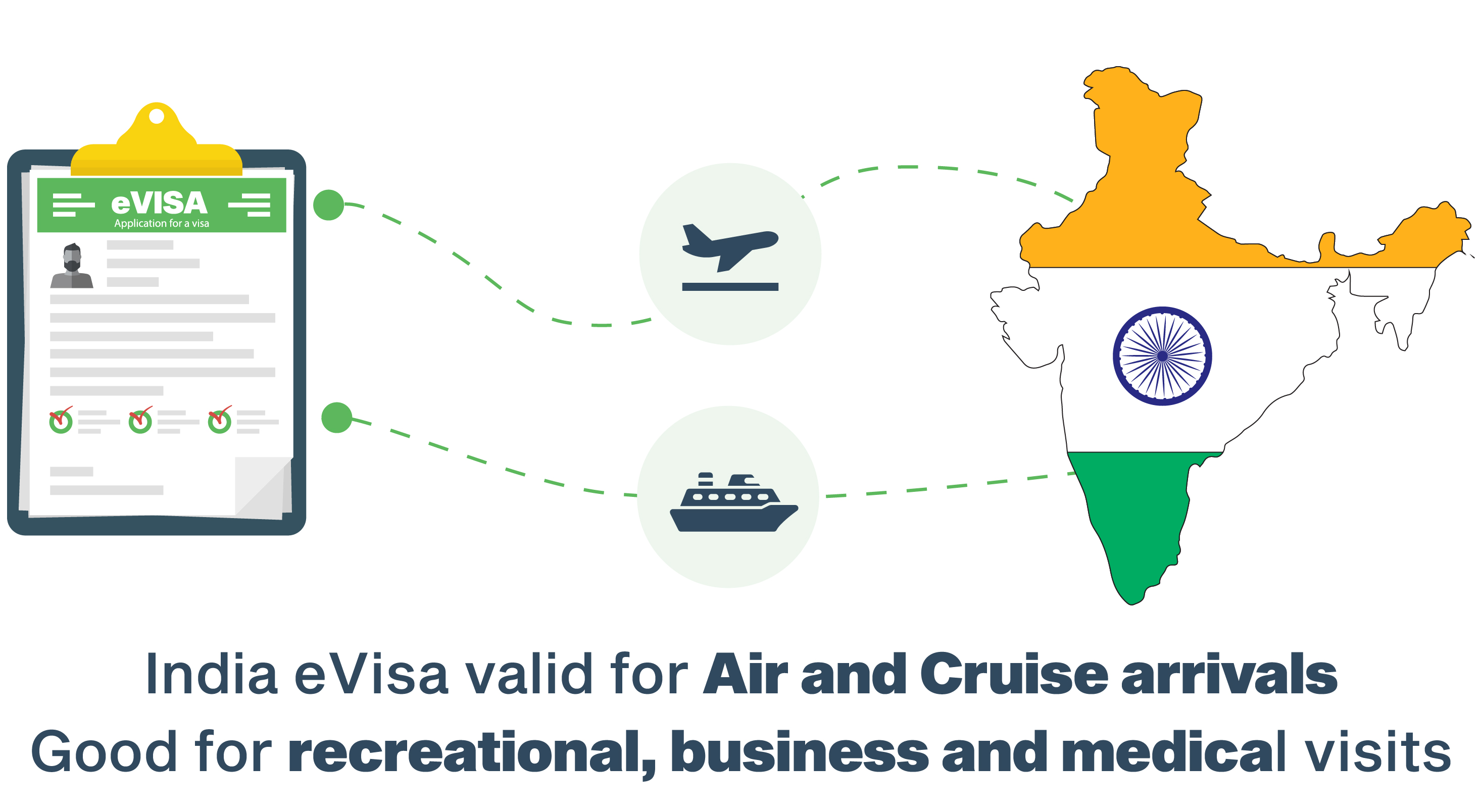 India is one of the most beautiful and culturally rich countries. The religious and historical monuments make India one of the most visited countries in Asia. Millions of people from all over the world make their way to India every year.
It is important to remember that you must print out the visa document that was sent to the email inbox. You cannot show the visa on your phone. This method is not supported. The barcode on the visa can only be scanned if it has been printed out.
Once you receive the visa, you will need to use your at-home printer to print the document. The document will contain a picture of the applicant, personal details (name, passport number, etc) and a barcode. It is important the barcode be completely visible as it will need to be scanned by officials.

If a printer isn't available, please visit your local print center for assistance. Once the visa is printed, store it with your travel documents. It is imperative you do not forget to print the visa. Forgetting to bring your visa can cause delays upon arrival and even refusal to enter India.
Is Double Sided Printing Accepted?
The Indian government insists foreign travelers carry a printed copy of their visa. Immigration officials will verify the details in the printed eVisa copy at the port of entry. If you fail or forget to carry the printed copy, your customs/immigration checks can be delayed and, in some cases, you may be denied entry. 
Ensure that the printed copy is clear and error-free.
You can print the document on a single page as it is not that long. Double-sided printing is not necessary as it fits on a single page. 
Document is in Two Pages 
Generally, an Indian eVisa can be printed on a single page as it is not a long document. If you have increased the font size and the document ends up in two pages, you can print them in two pages. 
Ensure that you have not cut out any information or the barcode. Your image, identity details and passport details should not be pixelated or blurry. 
If you have applied for a regular embassy visa, you need to take the printed copy of your online application form and submit it along with supporting documents at the nearest Indian consulate. 
In such cases, your application form should be printed on single-sided sheets of paper. Double-sided printed application forms will be rejected. 
What eVisa Printouts are Not Accepted?
It is imperative that you make a printed copy of your Indian eVisa. Your eVisa may not be accepted if it has the following anomalies:
Blurry Print 
Prints that are blurry or fuzzy with faint text may not be accepted. This can be caused by greasy print heads of the machine or lack of ink. Check your printer before taking the eVIsa print out or you can get help from a printing center close to your home. 
Details that are Not Visible 
The information given in the eVisa should exactly match that in the passport.
If the visa copy has incorrect spelling of your name, place of birth or has wrong passport number, your entry will be denied.
It is extremely important to verify the details before submitting your visa application and ensure that the information in your eVisa matches that in the passport.  
Damaged Visa Documents 
If your visa or passport is damaged before your trip to India, you should contact an Indian mission that is close to your home for an emergency certificate (EC). If the information in the document is readable and legible, you can travel with the same documents and you do not need an EC.
If the documents are damaged beyond recognition, you will need to get an EC from the Indian consulate. 
Missing Barcode 
Ensure to print the entire eVisa document. If you crop out the top or bottom part of the eVisa or the barcode, the print will not be accepted and your entry may be denied.  
Missing Image of Self 
While applying for an Indian visa, you are required to upload your photograph in specific size and resolution.
Your eVisa will have your photograph and if you have cropped out this photograph while taking the printed copy, your visa will not be considered legitimate and you will be denied entry.
Getting A Visa Has Never Been This Easy 
Planning an international trip can be exhausting. There are a lot of things to look at, one of which is getting a visa. Fortunately, we live in a technologically advanced world.
These days you can get a visa by just filling an online visa application and after approval, a copy of the visa will be sent to you via email.
Benefits Of Getting An eVisa
eVisa offers a lot of great benefits:
Getting an eVisa can be great for your traveling experience. You don't have to get concerned if you forget the visa at home while you are halfway to the airport. You can get a print out of your eVisa right from your inbox.
You can get a visa to India by applying only 4 days before your arrival. It is a quick and easy process. Avoid any unnecessary delays and plan well ahead of time.
You can apply for different types of eVisa online. Whether you are traveling for pleasure, business or medical purposes, you can apply for an eVisa to India online.
Countries That Can Avail This Facility 
Visitors from around 160 countries can apply for an Indian eVisa online. With time and changes in the global political environment, it is believed that more countries will be added in the list as well.
No Need to Visit the Indian Embassy 
You don't need to visit the Indian embassy to get the visa. Without a doubt getting a visa has never been this easy. You can even apply for the visa when you are lying down on the couch in your pajamas. Once the eVisa is approved you will get a copy on email which will be treated as an official document.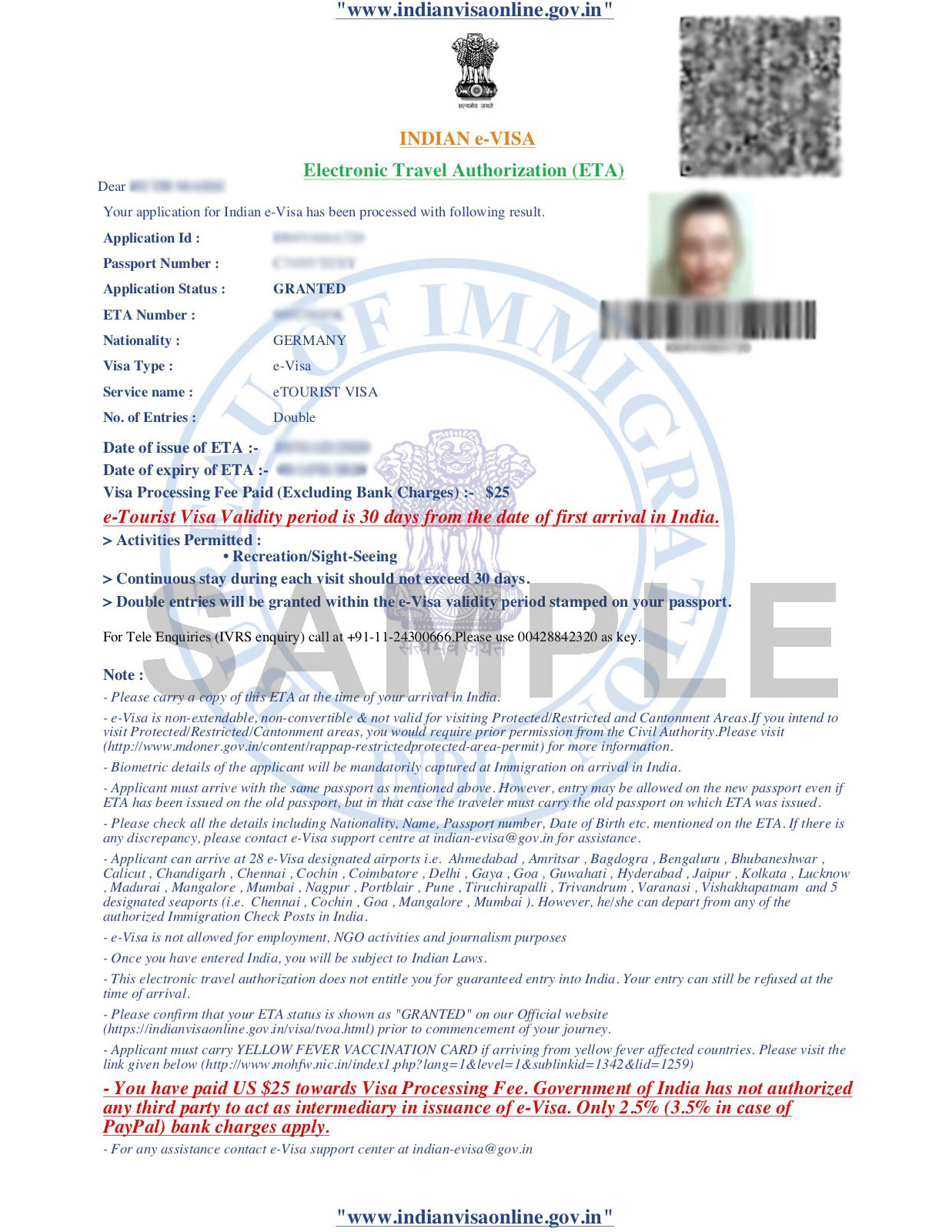 Always be Well Prepared for an International Trip 
Being well prepared for your international trip can save you from a lot of different problems. If you start planning way before the time you can get a lot of things done. Starting early can not only prepare you for the airport but also makes you ready for your destination.
Traveling with an eVisa is amazing and hassle-free you don't have to worry about forgetting the document at home when you can just whip out your mobile phone and show the eVisa at the airport. You can also get it printed for added security.

Planning an international trip can be exhausting. You have to try and make it as easy and comfortable for you as possible. If you are looking to make an international trip to India then you need to get a Visa.
The simplest way to get a visa to India is by applying online and receiving the visa in your mail as well.