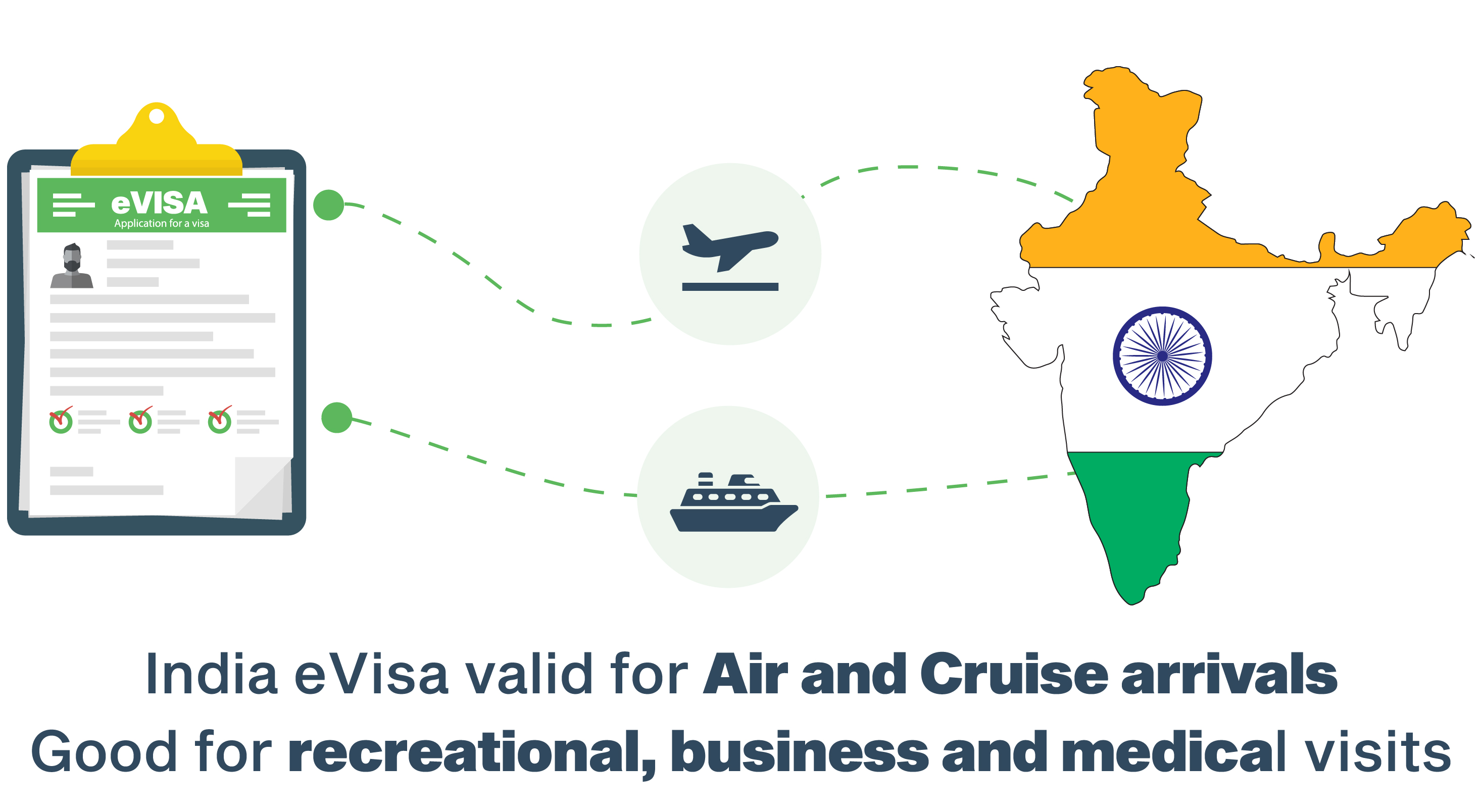 Do you intend to spend an exciting holiday in India? If there is a perfect time for tourists to spend a wonderful time with their loved ones at a serene Indian destination, it's now.
The picturesque landscape and colorful natural beauty of this Asian country are simply mesmerizing. Tourists can have a gala time when they arrive in India. Nevertheless, you will require a tourist visa before to visit an Indian tourist hub.
There is no need to go through the conventional routine to get an India visa. Tuvaluan citizens can go for the eVisa, which is much simpler and quicker to acquire. Applying online for an India visa for is absolutely convenient as they can do it from their homes.
No need to schedule an appointment or physically go to the embassy if you opt for an eVisa. Care must be taken though when populating the application form since any discrepancy may cause your visa to be rejected. You receive your approved eVisa on your email within 4 business days.
Online Application for an India Visa for Citizens from Tuvalu
For Tuvaluan citizens, it is both, simple and easy to acquire an Indian visa online. Since the eVisa application does not take much time, once they have it in hand, tourists can utilize the extra time to get ready for the trip. Despite that, travelers are required to fill their details in the online application form and upload it along with certain documents.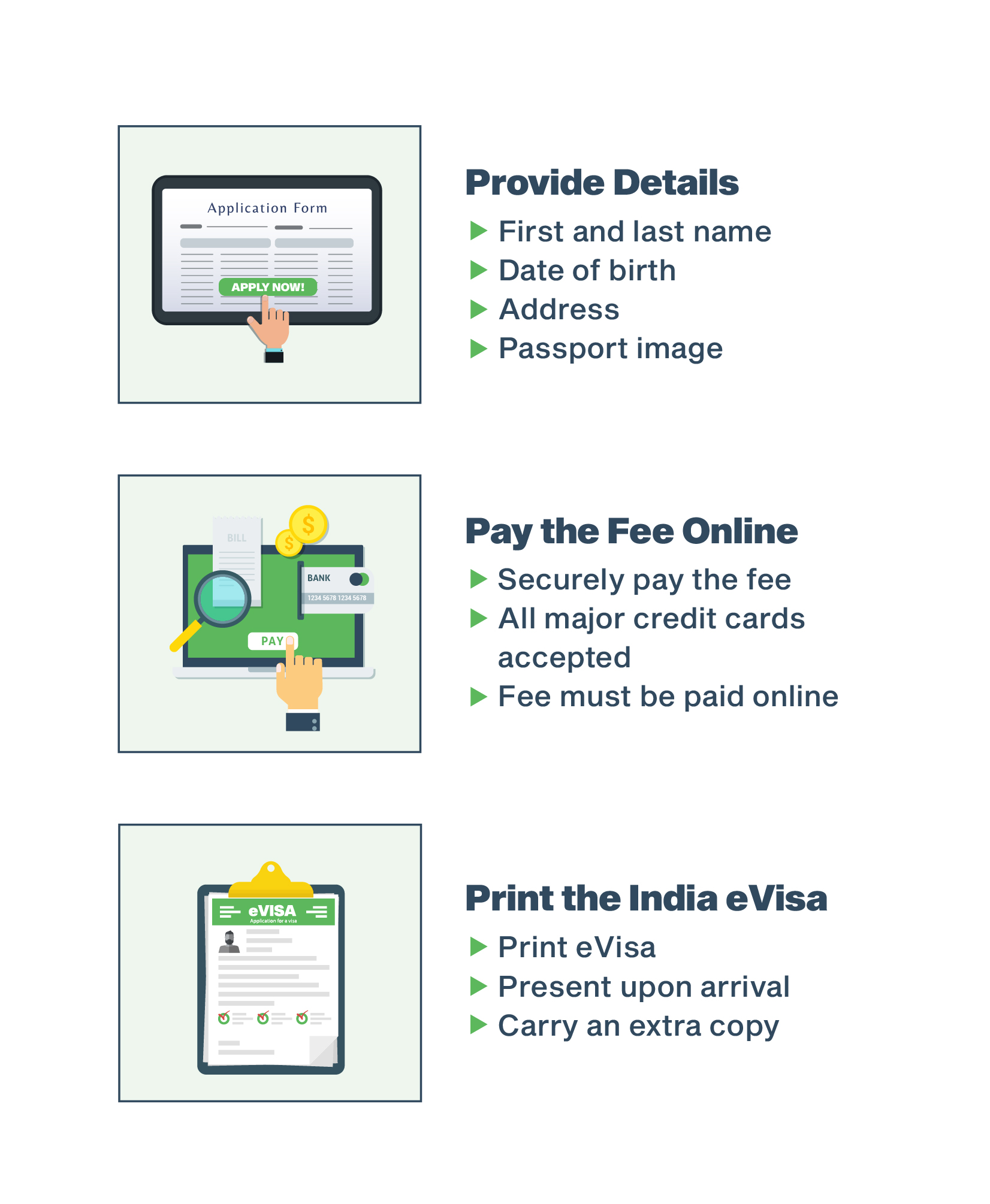 The Process to Apply for an Indian Visa
Tourists, as well as citizens from Tuvalu, just need to apply online for an India visa and then they are all geared up to travel to India for a rejuvenating vacation. At the time of filling the online visa application form, they must be very careful to ensure that the information that is going in it is correct. They must also ensure that the personal details shared in the application form match with those in their passport.
Essential Documents During the Online Visa Application
When applying online for the eVisa, you must submit scanned copies of certain documents, with the application form. These documents must be well-scanned before initiating the process of applying for the Indian visa. Take a look at the documents that need to be submitted:
A passport that is valid for a minimum of 6 months after you land in India.


Scanned copies of your passport containing your personal information along with a couple of passport size photographs are required. Your passport must have two blank pages.


Documentary evidence of your travel schedule in India. One of these documents must also have the date on which you are to leave India.


A credit card that you would require for paying your visa fee.
Once you have uploaded your visa form along with the asked documents, you will receive a reference number. You may use this number to check the status of your visa. After successful processing of your eVisa, you will receive it on your email address.
You are to get printouts of your visa before you board the flight to India. You will be required to present them to the immigration officials when you reach India.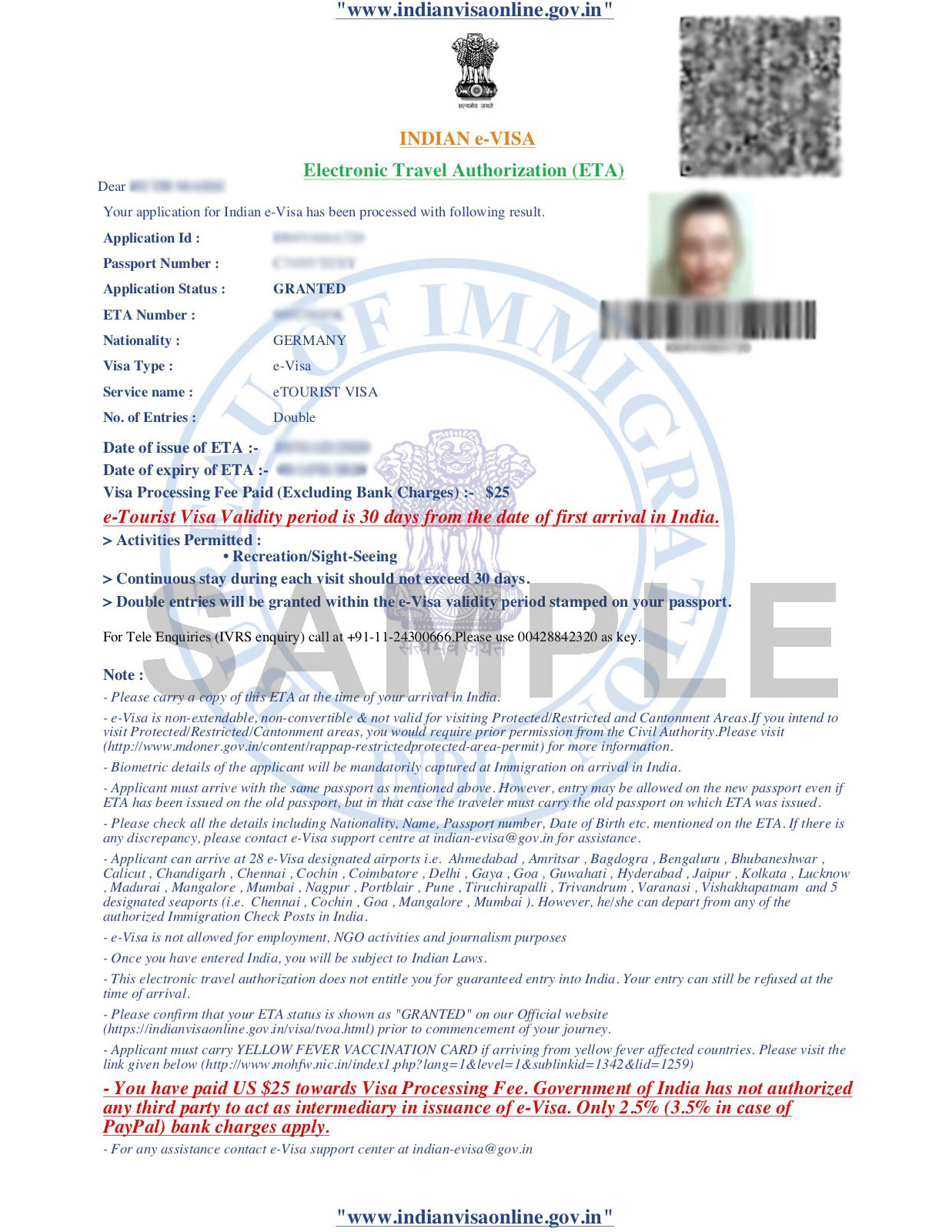 Procedure to Follow After Reaching India
When you reach India, the documents that you need to produce for the perusal of the immigration officers at the airport are:
A printout of the endorsed India visa for Tuvaluan citizens


The same passport that was used the visa application.


Bank statements or other documents verifying that you have sufficient funds to manage your expenses when you are in India


Documents that indicate your travel plans in India and your departure date from the country.