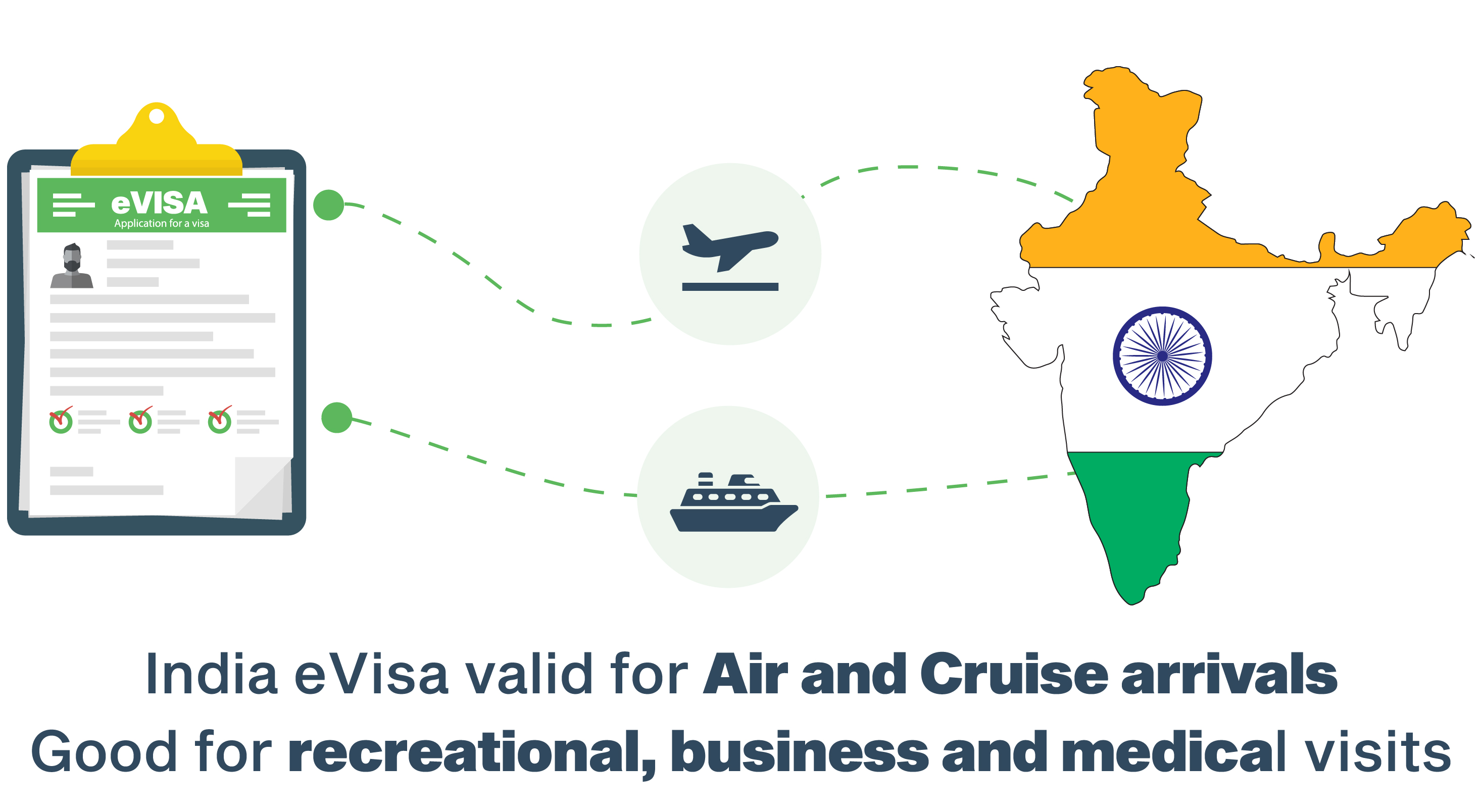 A trip to India can be a dream come true for most Portuguese tourists. There are innumerable things to do and see in this Asian destination. You can laze around in a peaceful beach or trek the mighty Himalayas.
If you are planning for a tour to India, you are in for some fantastic experiences. Every foreign trip requires ample planning, so start preparing for your trip to India with a
must-do list
. This list should include various tasks including obtaining a tourist visa to India. 
Getting an India visa for citizens from Portugal is easy if you go through the online process of visa application or eVisa. The time and efforts required are drastically reduced too. You won't have to book an appointment or physically visit the embassy if you apply for the eVisa.
All you need to do is apply for the eVisa from just about anywhere and fill the application form correctly. Errors or discrepancies in the application form can be problematic for you as your visa may get rejected. Ideally, the approval notification of your visa should reach your email address in 4 working days. 
Online India Visa for Citizens from Portugal
It is quite easy to acquire an India visa for Portuguese citizens as you can apply it online. Tourists from Portugal can apply for eVisa from the comforts of their living room without having to worry much about the paperwork.
eVisa processing time is much lesser as compared to the traditional visa application. Once the visa is approved, you can invest the saved time in preparing for your dream vacation in India.
Online application for India visa is a convenient process. You just have to fill the application form accurately and submit the required documents online.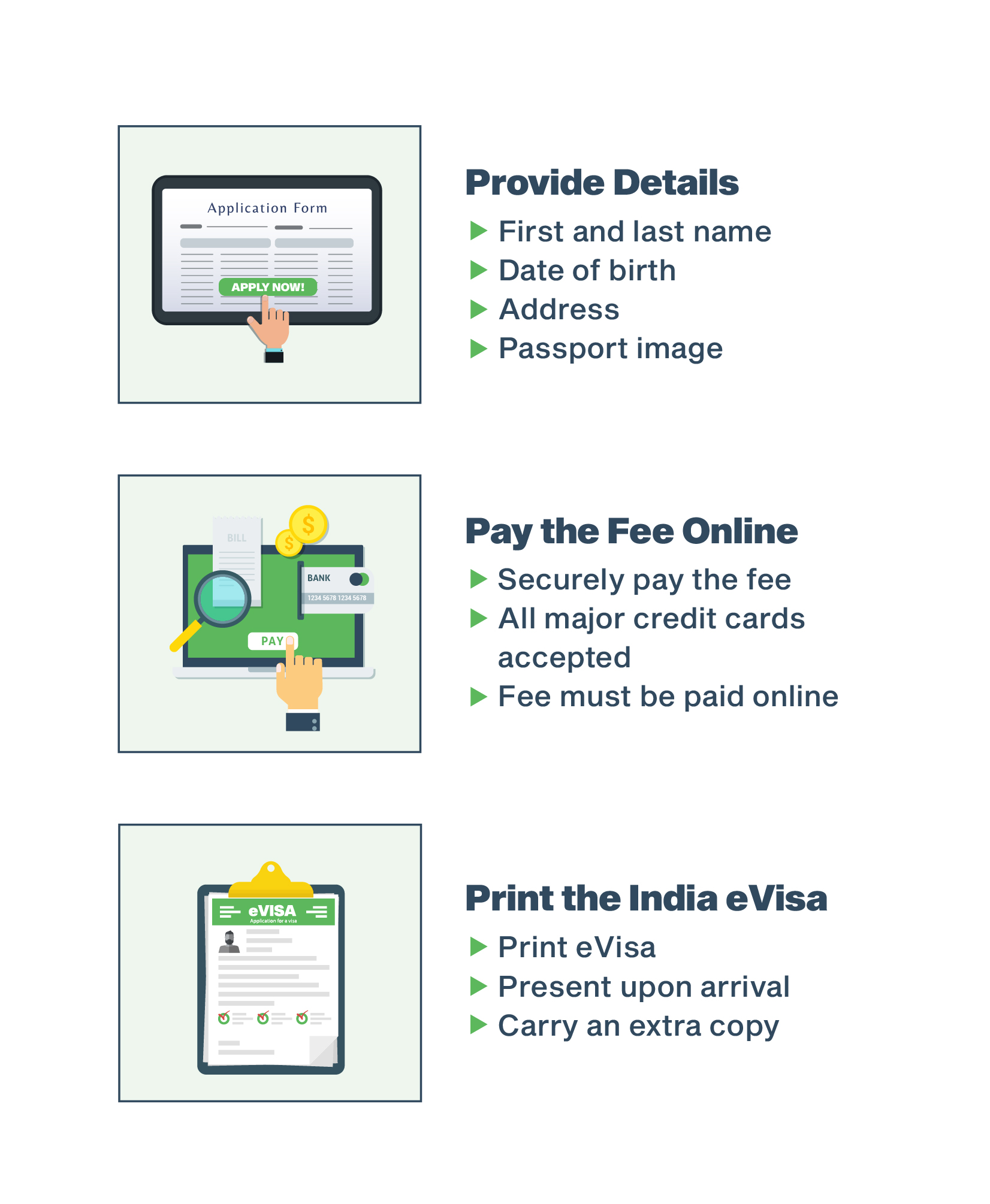 Tips for Applying for an India Visa Online 
A tour to India can be a wonderful experience for tourists looking for a peaceful vacation. You won't have to wait long for this amazing trip if you apply for eVisa, which is the quickest way to get a tourist visa.
You can start applying for an India visa as soon as you are ready with the required scanned documents. However, you will have to be a little cautious while filling the online visa application form because slight errors can lead to visa cancellation.
Also, make sure that the personal details you fill in the form match the ones given in your passport. 
Submitting Necessary Documents during India Visa Application
When you initiate an application for an eVisa or online visa, you are required to submit certain important documents. You will have to get the documents scanned and submit them along with your online application form. This online process for India visa for citizens from Portugal should be quick and easy. The documents you are required to submit are:
A Portuguese passport in your name. It should be valid for six months at least from your onward journey to India.  


Scanned pages of your passport that contain vital information. Few passport-sized photographs of yours. The passport used for visa application should have at least two blank pages.


Documents that suggest all your travel plans within India and the departure date from this country. 
 
A credit card that would be used for making your payments for the visa fee.
eVisa or online visa application is simple. Once approved, you will get it in your email ID. As an applicant, you need to carry printouts of the approved visa when you board a flight to India. You will have to show it to the immigration officials once you land on Indian soil.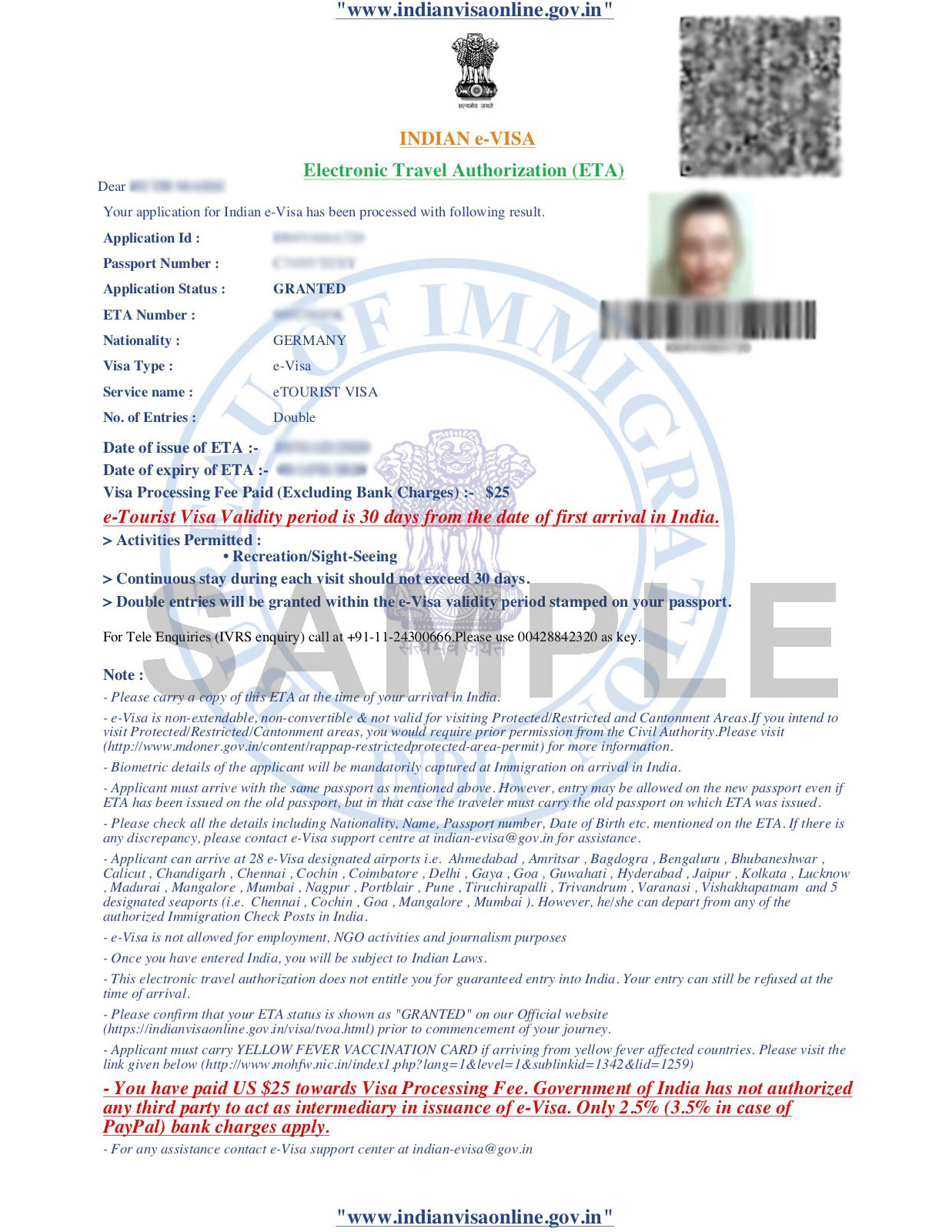 Best Ways to Enter Indian Territory
As a tourist to India, you will need various documents that you will have to present to the immigration officers once you reach an Indian airport. The documents that are necessary include: 
Your newly processed Indian visa.


The passport used at the time of eVisa application.   


Documents that clearly suggest that you have enough funds for an Indian vacation.  


Documents that suggest all your travel plans within the Indian territory. Your departure date from India should also be mentioned in one of these documents.