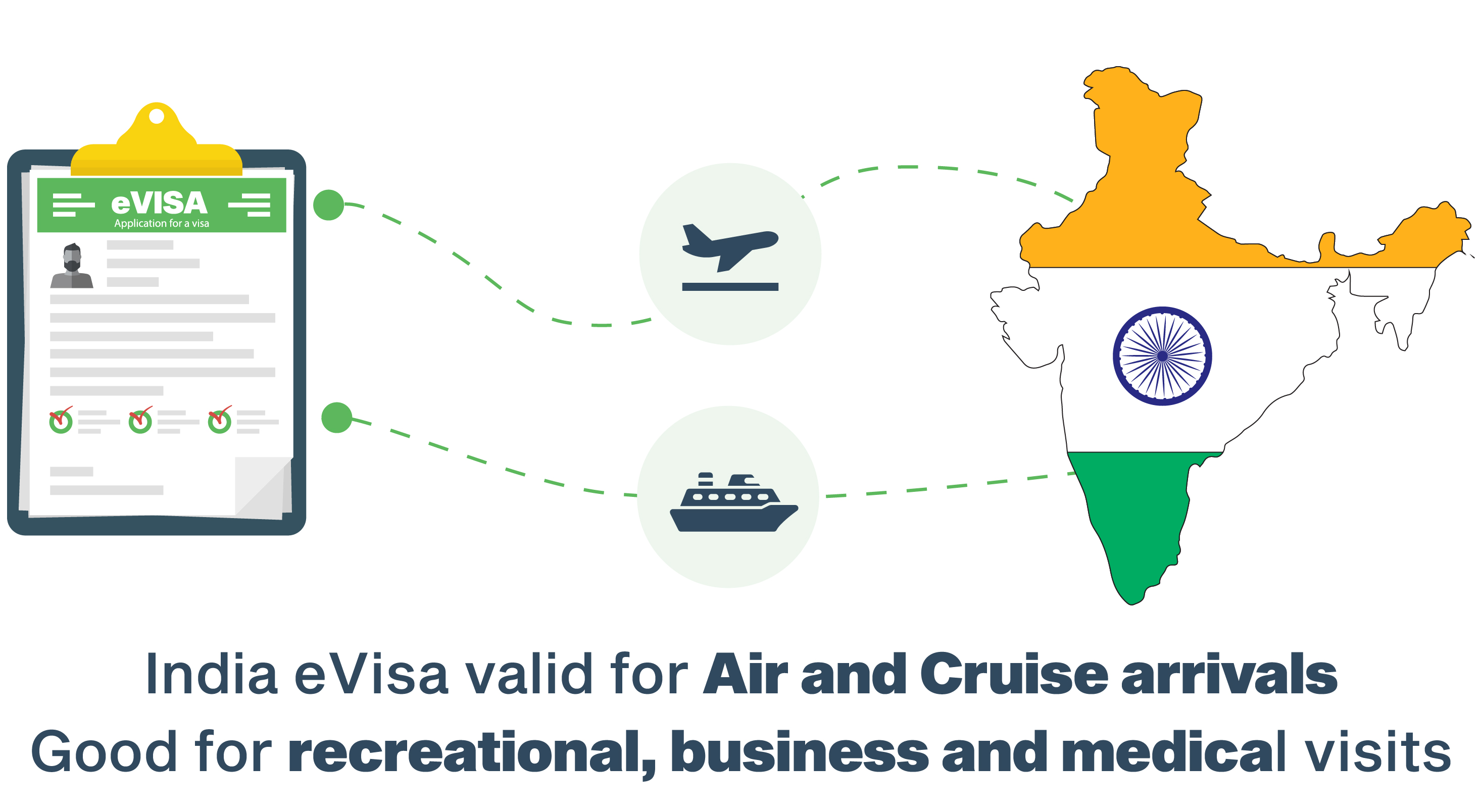 Radiating natural beauty and incredibly vibrant flora and fauna and a lot more is enough motivation for a holiday in India. In the past, it took a long time to get an India visa for citizens from Paraguay. Things have changed ever since the entire visa process went online.
Now, you can simply acquire an
Indian visa
from any location worldwide by just having access to a computer with an internet connection. No waiting in long queues or handing over your passport and this online process also saves you from experiencing the tedious paperwork that was previously inevitable.
All you have to do is submit an online application for an India visa. Then you may choose your travel date and get ready for an exhilarating experience in the vivacious country.
Required Papers for the Online India Visa
Before Paraguayan citizens set on to apply for the India visa, they must make sure that they have all the required papers. The absence of any of the papers from the list of these essentials can be the cause of their visa application getting rejected. This is the list of the papers they need while applying for the India visa:
The primary document is the applicant's valid passport. Most importantly, its validity must be for at least 6 months after landing in India. Besides, the passport must also have two blank pages for stamping.


Scanned copies of the personal information section of the passport inclusive of the applicant's photo on it.


Also, the applicant's passport size photographs separately.


The applicant's travel schedule in India, i.e., the time and date of entry into and departure from the country.


A valid credit card for paying the visa fee.
You may begin your application process after you have collected and scanned these papers.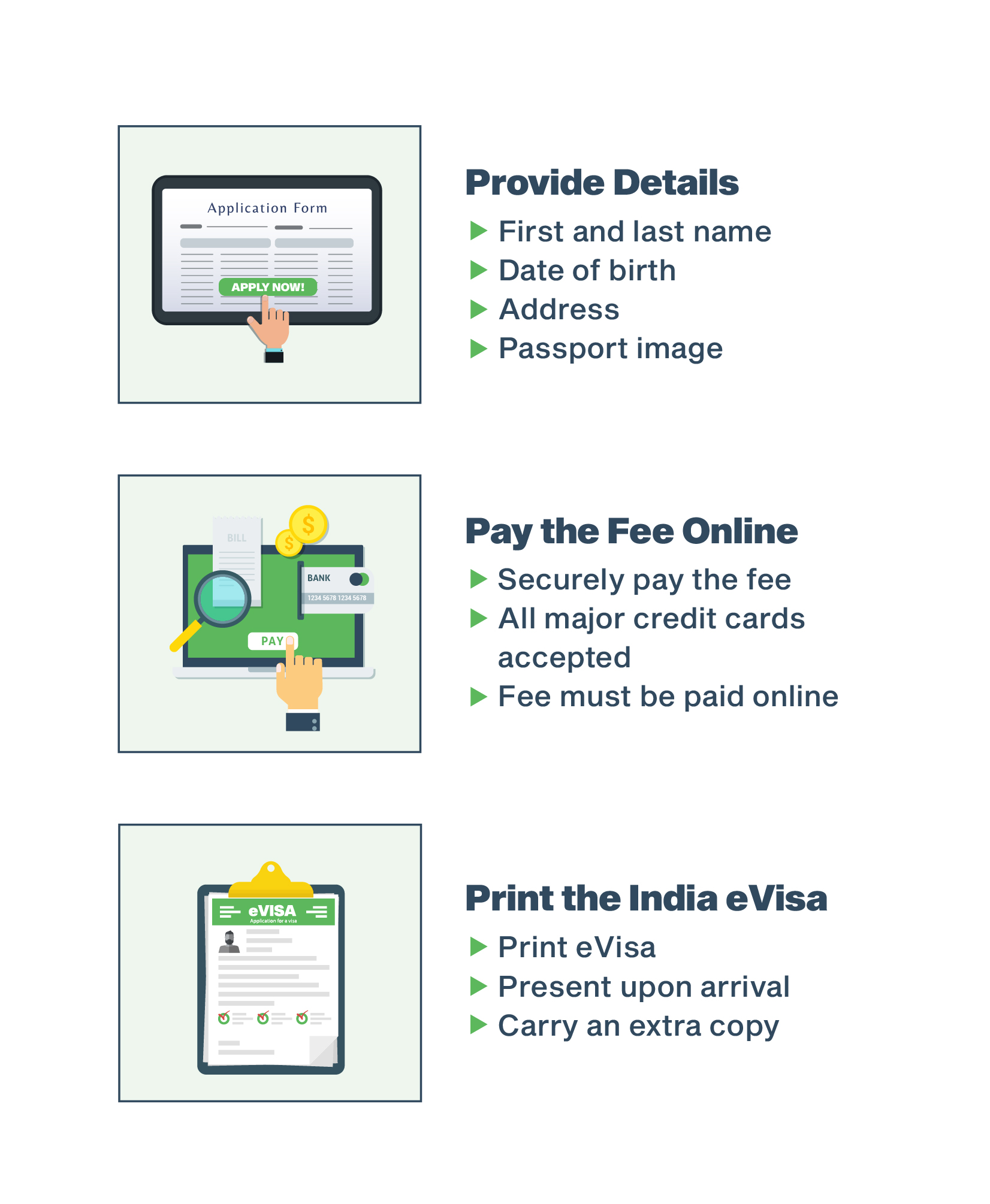 Process to Apply for the Online India Visa for Paraguayan Citizens
To start with, you must be very careful when you enter your details in the visa application. Any errors will cause your application to be canceled. You must leave no blanks. This form is available online and you do not have to go out to get it. Once you have checked every detail, you may submit it.
Next, you must upload the papers that you had scanned, with your visa application form. This is where you need to pay the visa fee. After concluding this step, your application process for the Indian visa is complete.
Processes Post Submission of the Visa Application
As a confirmation of your successful submission of the application form for the India visa, you will get a reference number. This is the reference number you may use to check for the status of your visa. In 1 to 4 workdays, your approved visa will be emailed to you. You must get a printout of this travel document. Now, you are ready for your travel.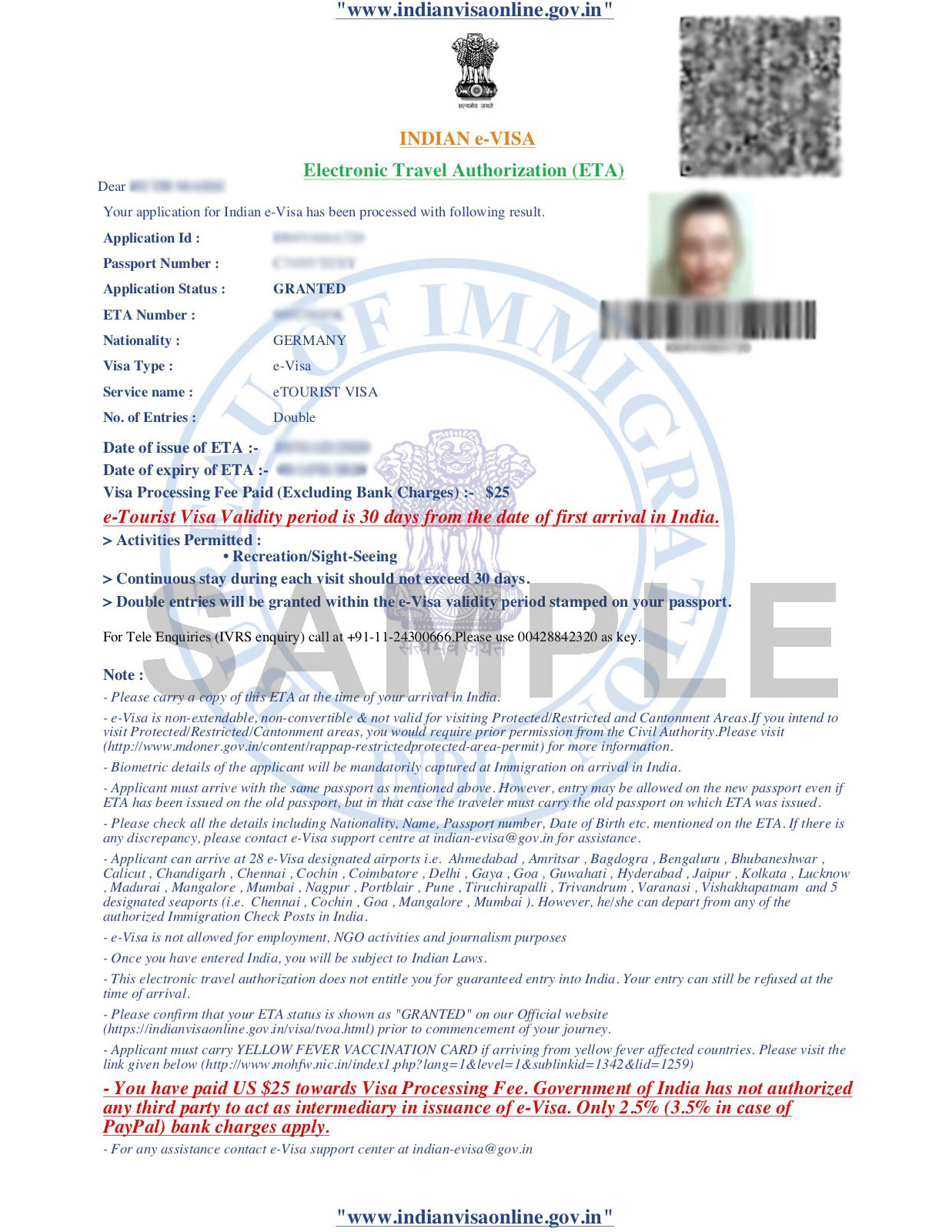 Processes After Your Arrival in India
Just like normal visitors, when citizens from Paraguay have landed at the Indian airport, travelers may show certain papers to the Indian immigration officers to be checked. Without these documents being checked, no traveler is allowed to enter the country.
The passport; the same one used while applying for the visa.


Information related to your travel within India, inclusive of the entry and probable exit from the country


A bank statement or any appropriate proof that shows that you have enough money to sustain your stay within the country or the same of a person who is to finance your stay in India


A printed copy of the approved visa