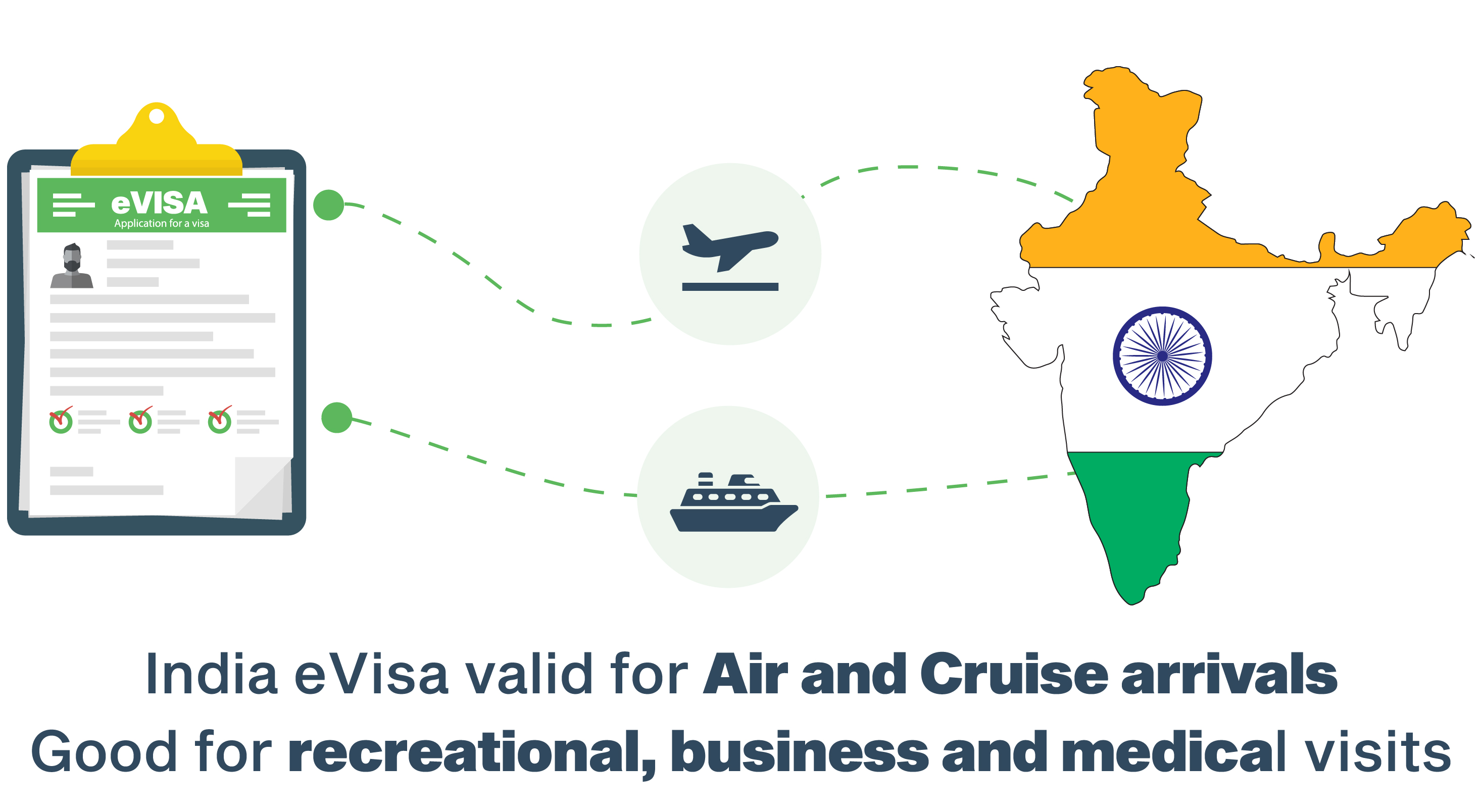 India is a popular tourist destination for citizens from Jordan for cultural, business, and medical reasons. Previously, obtaining an India visa for citizens from Jordan used to be difficult.
Prospective travelers to India would have to wait for months to get an appointment to an Indian Mission in their country, stick to tight schedules, surrender their passports, and so on.
But the introduction of the eVisa online process has greatly simplified the tourist's burden. Now they can conveniently fill out an India visa application form from the comfort of their homes and submit it online. The India visa for citizens from Jordan will be emailed to them in just 1 to 4 business days.
How to Obtain an India Visa for Citizens from Jordan
Travelers to India, today, need far less paperwork and time to complete their India visa application, than before. All they need is a working internet connection and a device from which they can access the official India visa portal.
Before they begin their application process, they need to have all the important documents required to complete the form, within easy reach.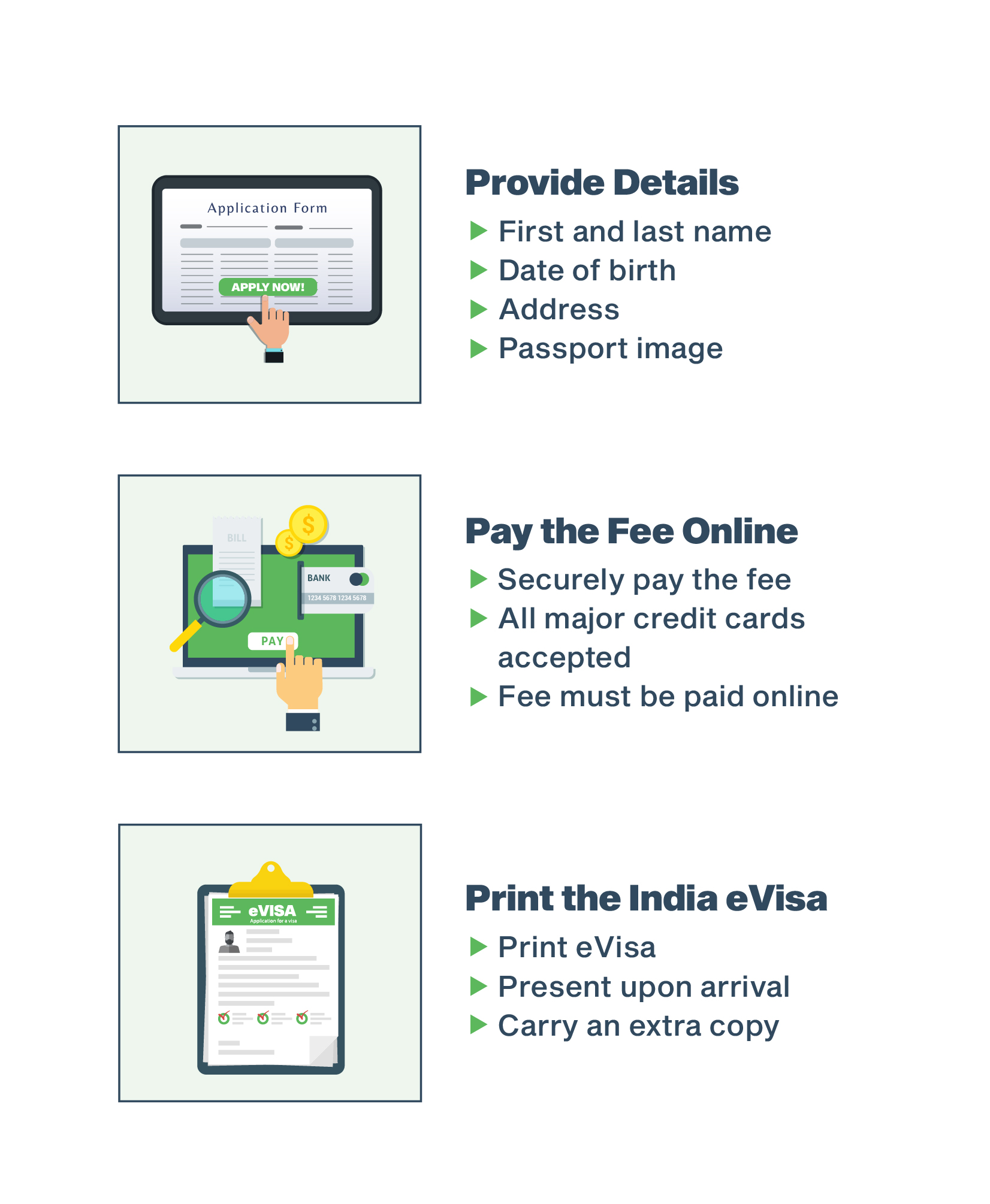 Things to Avoid When Filling in the India Visa Application
Never travel to India without a valid India visa document. Although this information seems trivial, you could be deported upon failure to produce your visa at the entry and exit points to and from the country.
You should make sure that the spellings of names and addresses match with the information on your current passport. Further, the same passport must be valid for at least 6 months from the planned date of your arrival in India.
You will be asked to upload certain documents during the application process. An applicant is supposed to make sure that he has the requisite documents in the same format, as mentioned in the application form.

It is highly recommended that applicants scrutinize their application form twice before submitting it.
Documents Required to Fill Out the India Visa Application
An unexpired Jordanian passport that is valid for at least 6 months from the date of your expected arrival in India. The applicant's passport should also be valid on the date that he/she fills out the visa application form.


A copy of the personal particulars page of your currently valid passport. If you have less than 2 blank pages owing to multiple travels abroad, you need to renew your passport before you travel to India.


Scanned copies of your passport-sized photographs. These will have to be uploaded separately on your application.


Travel calendar of the India visitor with dates and times, and the type of expected accommodation in India.


After you verify and submit your application, you will receive confirmation and alerts on the email id that you have provided in your form. If your travel authorization/visa is approved, you will receive the eVisa in your email within 1-4 business days. You need to carry and present to the immigration officials, a printed version of your India visa when you arrive at an Indian port of entry.


Documents that You Will Need to Enter India
The Bureau of Immigration in India wants you to follow certain rules and procedures when you arrive, stay in, and exit India. Here is a list of documents that you must have in your possession when you travel to India.
An approved and current India visa for Jordanian citizens.


A valid passport issued by the Jordanian government. This passport must be the same one that you used to complete your India visa application.


Proof of having the required funds to finance your expenses during your travel and stay in India.


Travel particulars, including dates, times, and ports of entry and exit from India.