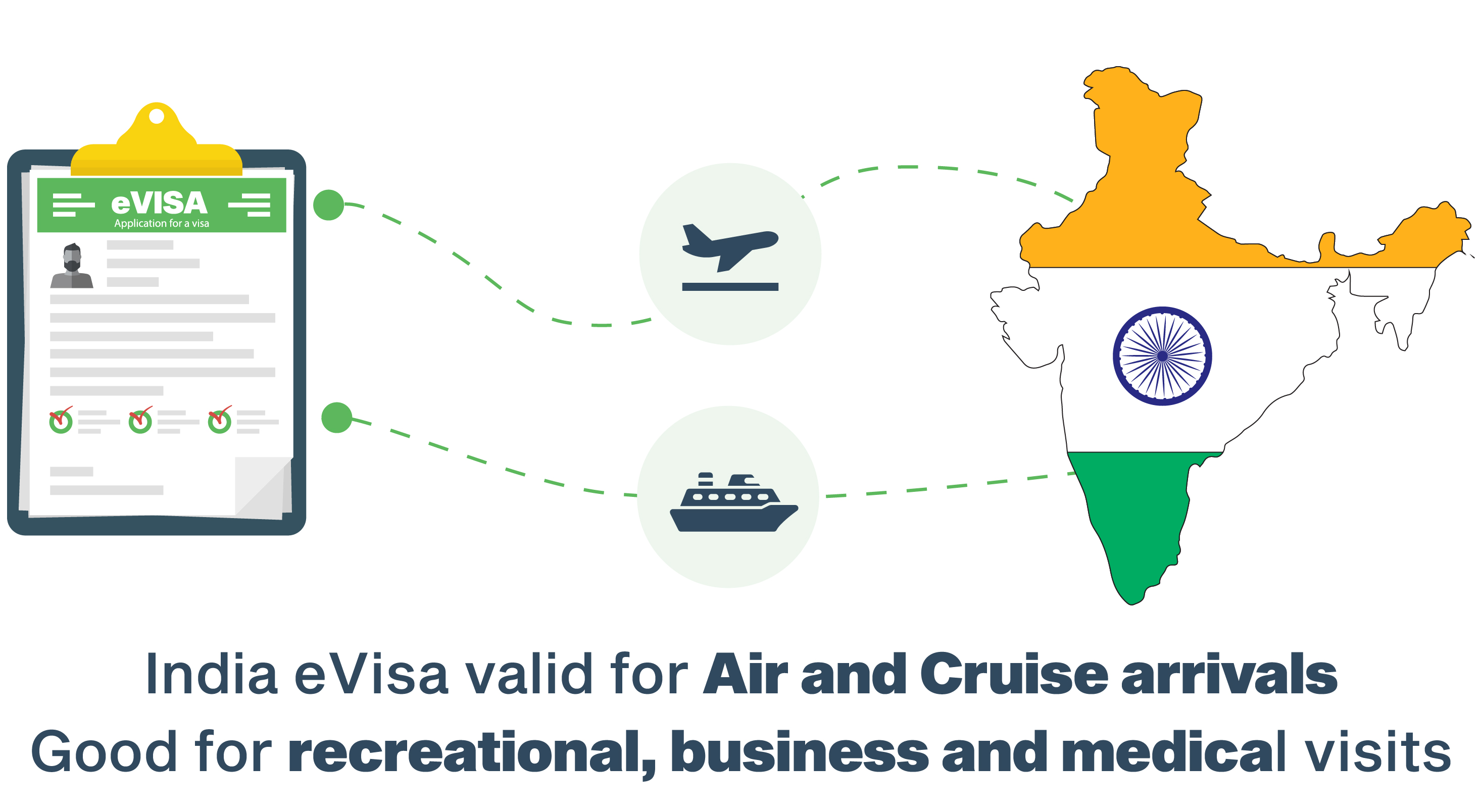 Japanese citizens traveling to India no longer need to worry about acquiring their visa. The online visa processed launched by the Indian government now allows you to get the India visa for citizens of Japan in just 1 to 4 days.
Yes, it is that easy. You don't need to wait to go to your dream destination. Just pick a date and explore what this country has to offer. All you need is a laptop or a computer and access to the internet.
With these items at your disposal, you can not only apply for the visa from any location you want but also obtain it, without having to visit
the embassy
.
So, here is all you need to know about how to apply for your
visa to India
successfully.
How to Start the India Visa Application Process
To start the application process of India visa for the citizens of Japan, you must first get the application form online. It is very easy to complete the form and it won't take more than 30 minutes.
You must be very careful when you are filling out the form. There must be no mistake and the information that you give must match with the data on your passport. After you finish with the form, the steps are quite easy to follow.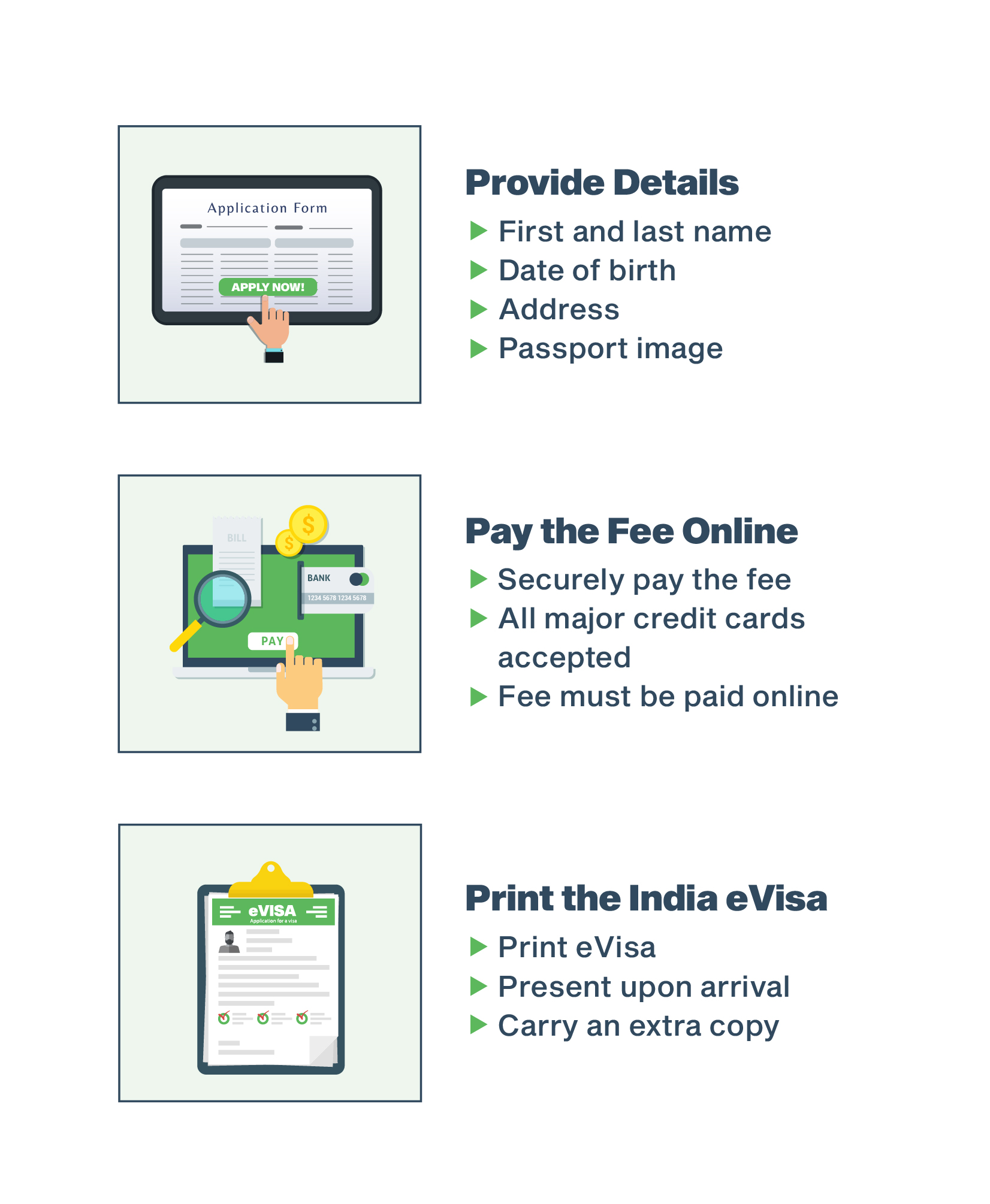 Documents Required for the Visa Application
In addition to filling out your application form, you must also gather the required documents. They must be scanned and uploaded with the form. The documents you need are:
A valid Japanese passport: The passport you use for filling out the application form for India visa for citizens of Japan must be valid for 6 months or more, beyond your arrival time to India. There must be two blank pages available for stamping. If your passport does not meet these criteria then you must get a new one.


Your travel detail to and from India which must include your travel date and time of flight.


A valid credit card with a substantial amount to pay the visa fee.


You passport size photograph, which must be clicked adhering to the guidelines.


Scanned copy of the personal details page of the passport and your photograph on it.
What To Do After Submitting Your Application Form
After you have submitted your visa application form, it will be reviewed by the Indian authorities. If everything has been done correctly, then the application form will be processed. After you submit your form you will be given a reference number, which you can use to check the status of your visa.
Your approved visa will be emailed to you in 1 to 4 working days. You must download it and get its print-out. You must present it to the immigration officials when you arrive at the Indian airport.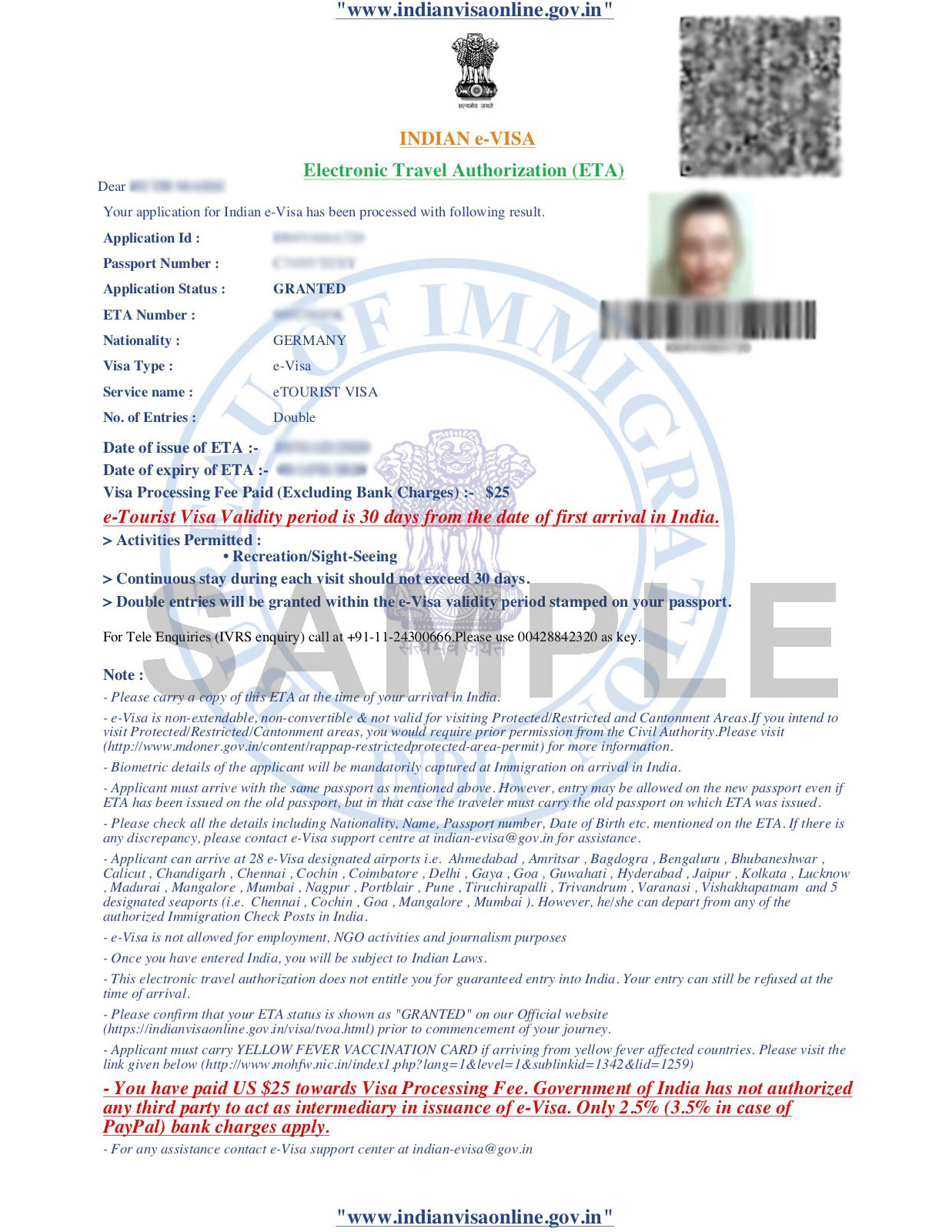 Entry Process to India
When you travel to India, you must present documents to the officials at the airport. You will need:
You passport that you have used to fill out the visa application form.


Your departure plan from India which must include your flight details; date and time.


Financial proof that you can manage your expenses. If you have a sponsor in India then you can provide his/her document.
After you have presented all these documents you will be allowed to enter India and travel within its territory.