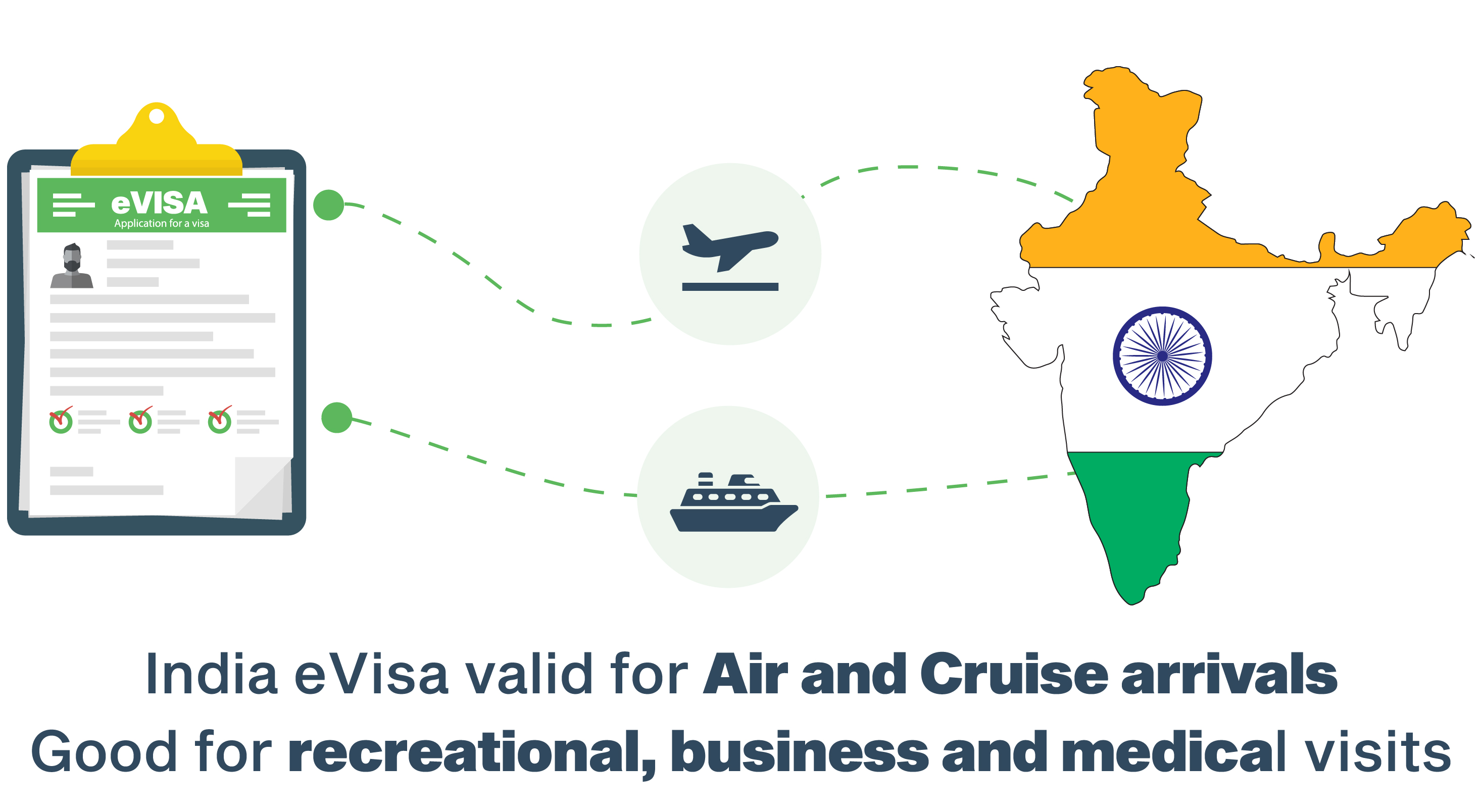 Travelling to India is a great opportunity for all individuals who love to explore the natural beauty, diverse culture, adventure and festivity. But India has much more to offer than just the tourist aspect.
The country is great for working out your business idea and for availing top-notch medical services. As getting a
visa to India
has become very easy, you can now go for your dream vacation without any delay.
If you are planning to get an India visa for Indonesian citizens, here is all the information that you must know before you start the application process. 
Application Process for India Visa
Making it easy for travellers across the globe, India has introduced the online visa application process in which you can now get your visa without having to submit your passport or physically going for appointments at the embassy.
You can obtain the visa from any location without even having to step out of your house. The processing time only takes 1 to 4 business days, which is convenient and quick. An approved India visa for citizens of Indonesia allows them to travel to India and travel within its national territory.
The application form is available online and the instructions to fill it up are pretty straightforward. You must make sure that you fill all the information accurately. Provide answers to all the questions and do not leave it incomplete.
The data you provide on the form must match with that on your Indonesian passport. Any discrepancy will lead to rejection of the visa. You must re-apply for the visa and pay the visa fee again.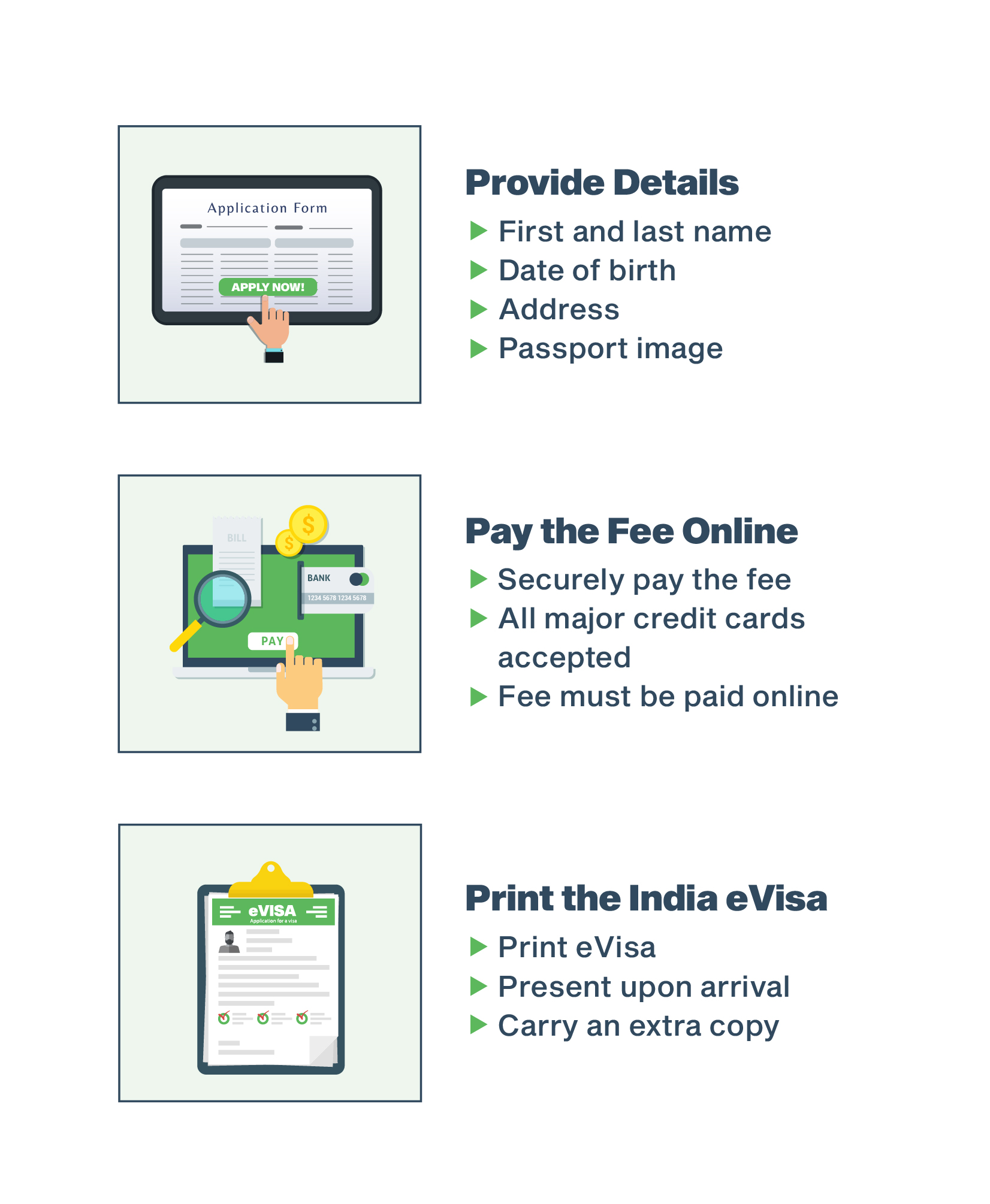 What Documents are Required for the Online Application Process
For the application process of India visa for Indonesian citizens, you must provide digitalized documents along with the application form.
You must provide a scanned copy of your valid Indonesian passport when applying for a visa. The passport must be valid for a minimum period of 6 months or more since the day of arrival to India. Ensure that there are 2 blank pages left on the document.


A scanned copy of the personal information page and your photograph on the passport. You also must provide your passport separately.


Your travel detail to India and your departure from the country which includes the time and date of travel.


A valid credit card with sufficient fund to pay the India visa fee.
After you submit your application form, a reference number will be emailed to you. If you want to check the status of your visa application, you can use the number to do that. In a few days, you will receive your approved India visa for citizens of Indonesia on your email ID. You must download the document and get a print-out.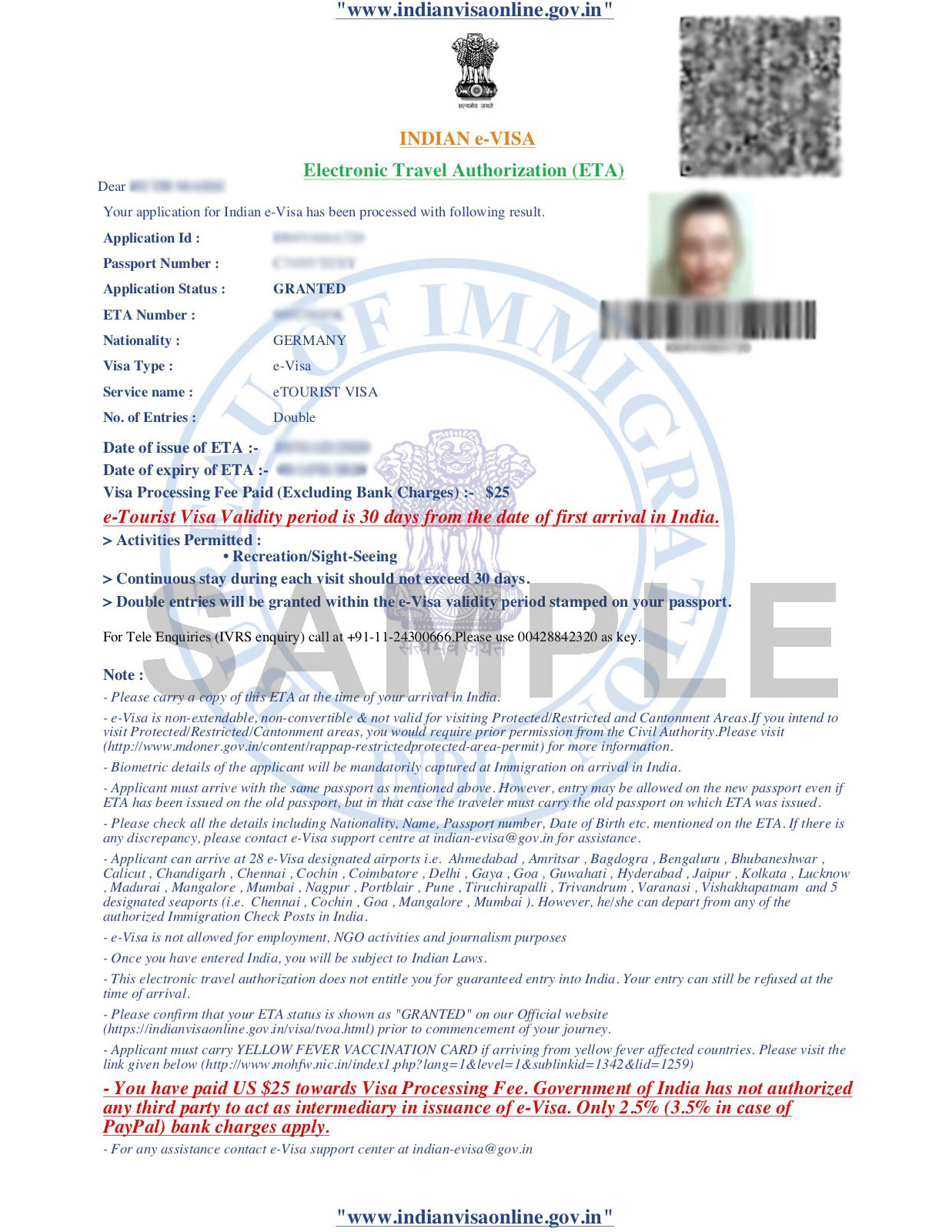 What is the Entry Procedure to India?
There are few official formalities that you must fulfil when you arrive at the Indian airport. There are a few documents that you must present to the immigration officers.
Carry a printed copy of your approved India visa.


Your travel detail of departure from India including the date and time of flight.


You must have the same passport that you have used for filling out the visa application form.


Your financial proof of showing that you will be able to cover your expenses.