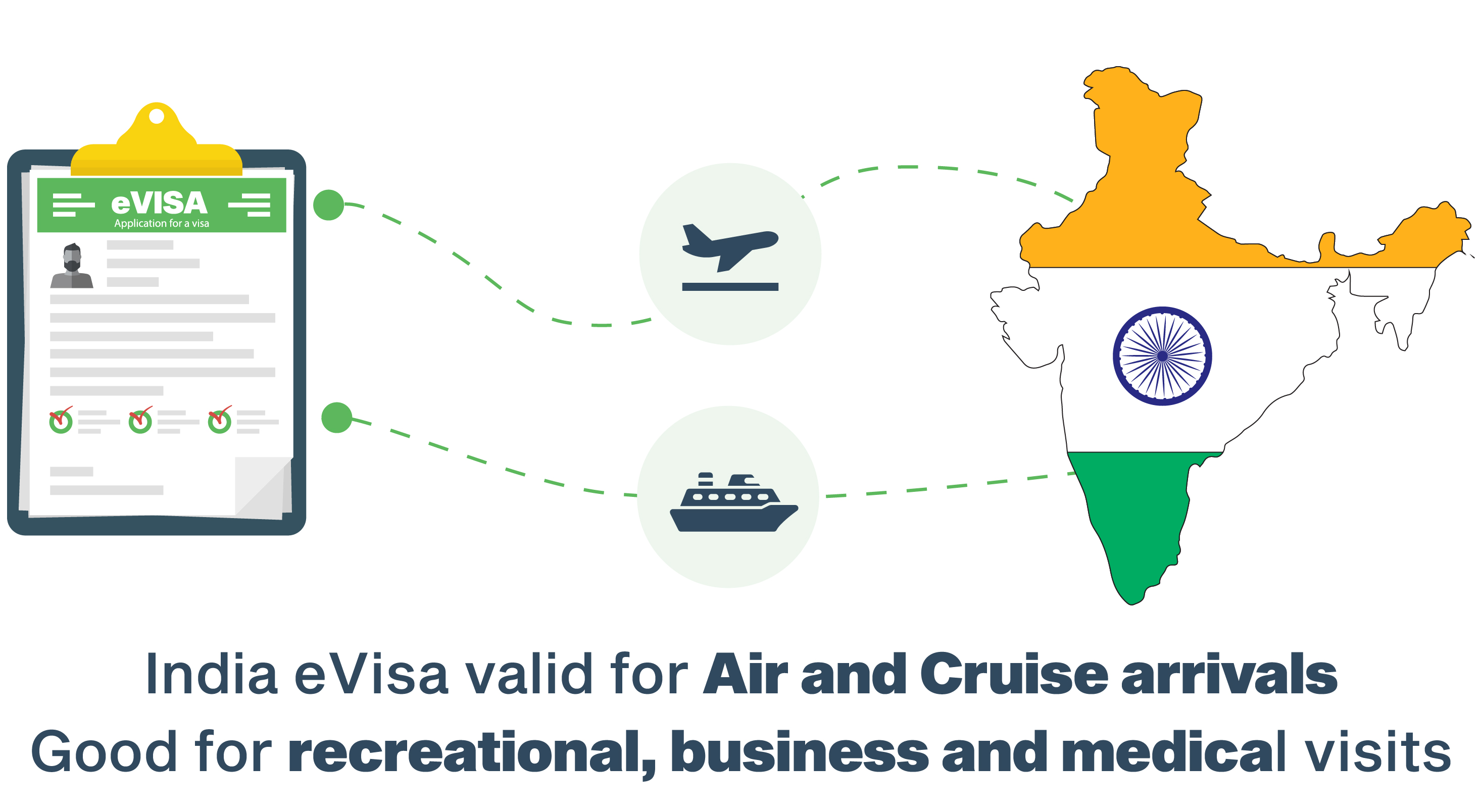 German citizens will find travel to India easy when they get their India visa for German citizens. They can get this visa online and it will allow them to enter India and fulfill all of their travel dreams.
Some tourists put off traveling to countries that require a visa because they fear that the process is too difficult. However, getting an India Tourist Online Visa is simple and fast, so travelers have nothing to fear.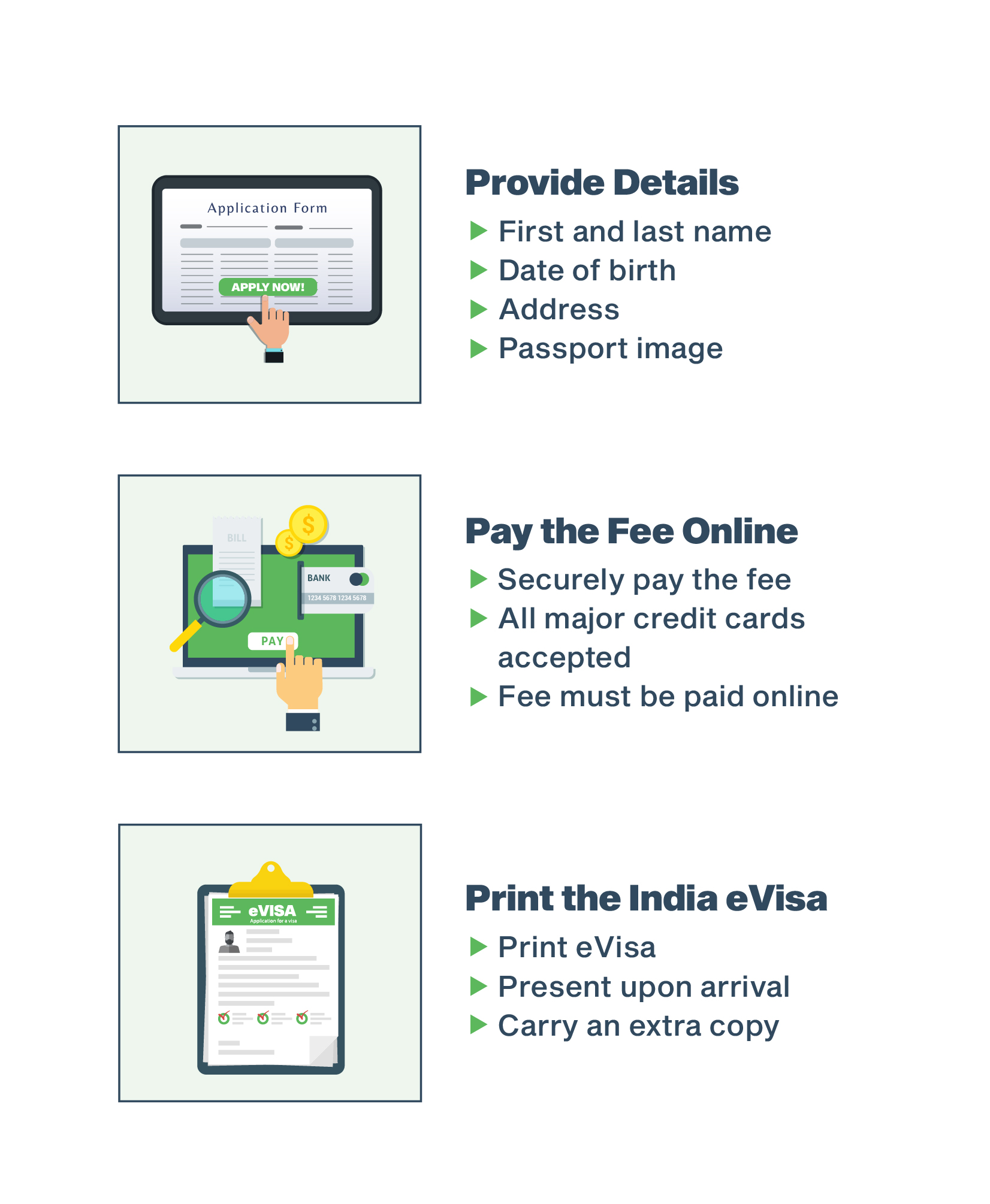 How to Apply for an India Visa for German Citizens
Travelers from Germany who want a visa to India should start online. They can click on the "Apply here for e-visa" button, which will take them directly to the application.
They'll need to provide an email address and it should be one they use regularly. The Indian government will send notifications about the visa to this address.
After that, travelers just need to follow the directions online. If they need to save their visa to India application, they can do that and come back to it later. The application will require some documents, including:
A German passport valid for at least 6 months after the traveler plans to enter India.


Documentation of travel plans for entering and leaving India (including flight numbers, airports of origin, etc.).


A photograph of the personal information page in the passport. This is the page with the photograph and data about the applicant.


A photograph of the traveler. Passport photos will usually work, as long as they adhere to the specifications required in the application.


A credit card to pay the application fee.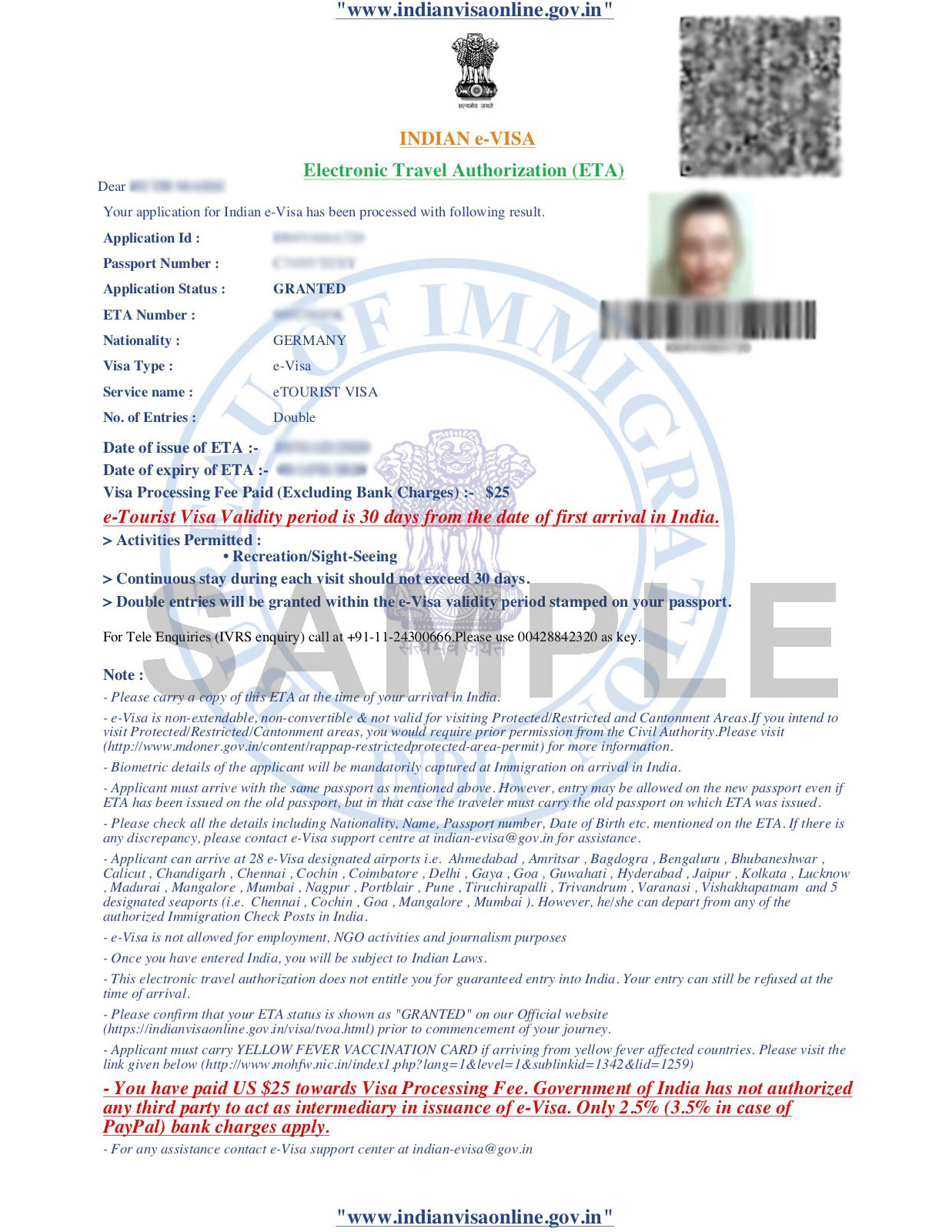 Filling Out The Visa Application and Approval Process 
After entering all of this information into the Indian Tourist Online Visa application form, travelers should re-check the form to make sure everything matches the data on their passport. If it doesn't, they'll need to reapply, and this includes paying the application fee again.
The visa to India will be approved or denied in 1-4 business days. Travelers will be notified by email, though they can also use their Reference Number to check the status online at any time.
Once their application is approved, they'll need to print off a hard copy. They should bring this with them when they go through immigration in India, along with:
The same German passport they used to apply for the visa, with at least 2 empty pages inside.


Proof of their travel plans within India and of their plans to leave India.


Proof that someone is covering their costs while in India or that they have the funds to do so themselves.
Travelers who have all of their documentation in order should find entering India to be a straightforward process. Before long, they will be living their travel dreams on their India visa for German citizens.
They can see the Taj Mahal, stand by the Ganges, experience amazing Indian food, and more. By the time they leave, they should be happy visitors.