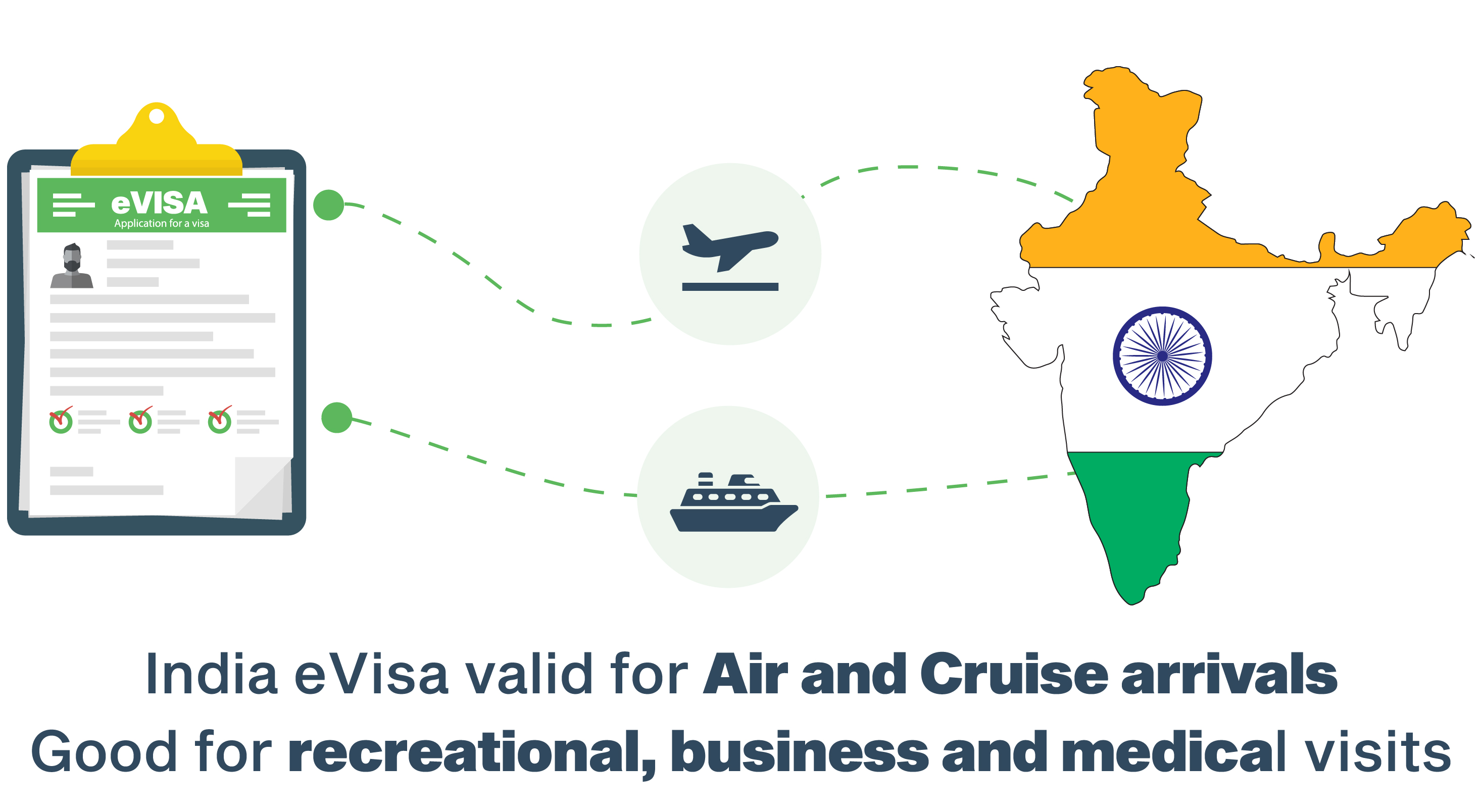 Travelers from Cuba can rejoice because it's now easier than ever for them to get an India visa online. For years, many people from CU put off visiting India because they had to surrender their passports and wait weeks in order to get a visa.
Now, all they have to do is apply online, wait 1-4 business days, and they'll find out if they have the visa to India that they need to make all of their travel dreams come true.
How to Apply for India Visa
A straightforward online application can be found right here. It should be easy to fill out as it has directions for each step of the process. In fact, it should take less than 30 minutes to fill out the application (It takes many applicants less than 10!).

Once the application is completed, travelers will get a Reference Number. They should save this somewhere as they can use it to look up the status of their application or print off the visa after it is granted. They will also get an email notifying them that their visa to India has been processed.

To make the application even easier, applicants can gather the following documentation before they get started. This should be all they need in order to answer the application's questions.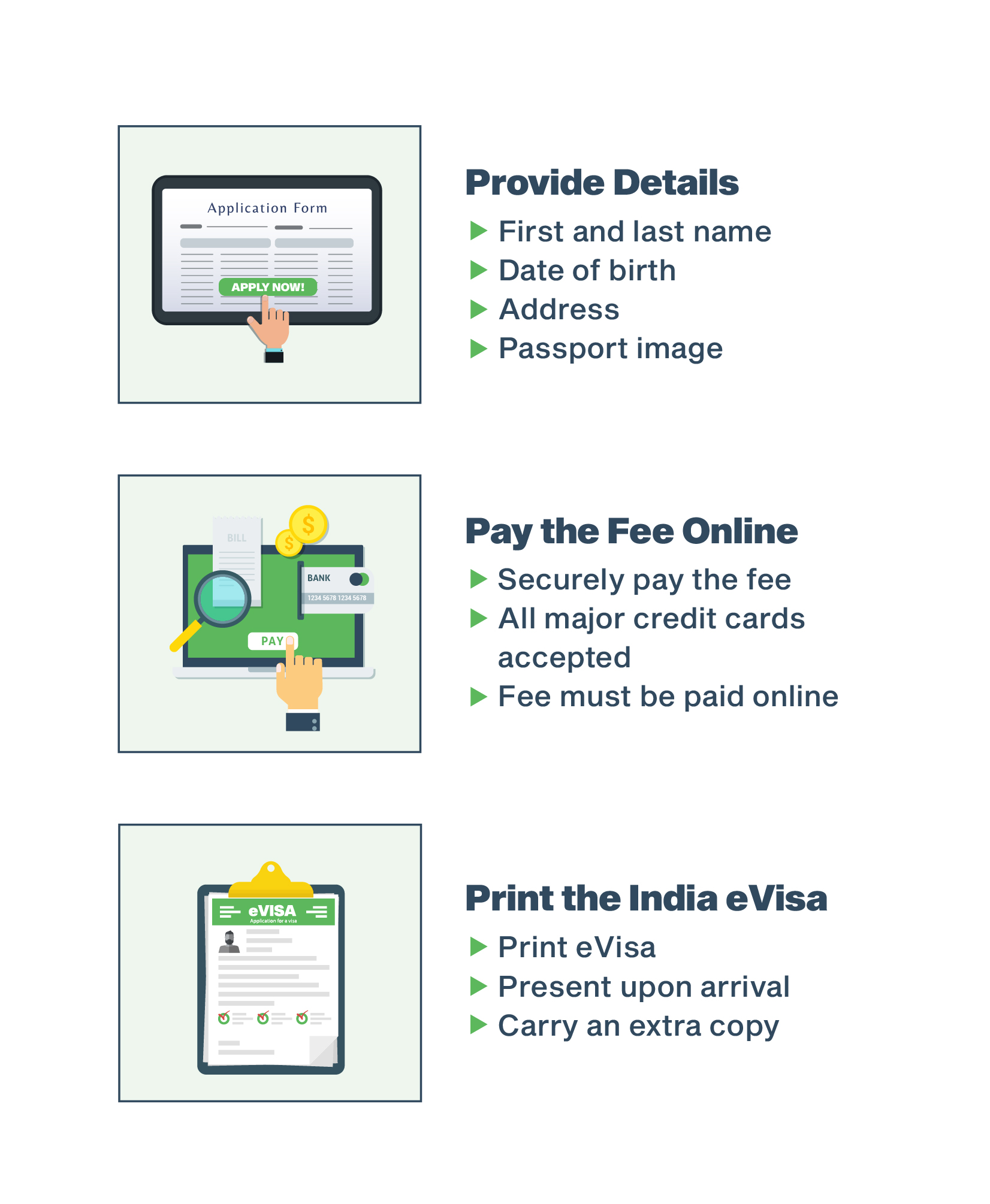 Visa to India Requirements 
Their valid passport from Cuba. If this does not have at least 6 months of validity beyond their planned arrival date in India, they will need to get a new passport before they apply for their India visa online.


A photograph of themselves. This needs to be separate from the passport and should meet India's specifications. Most, but not all, passport photos will work here.


A photograph of the personal data page in their passport, including both their photo and the information about them in one picture.


Information about their travel plans to and from India. They can come and go by air, boat, train, or other ways.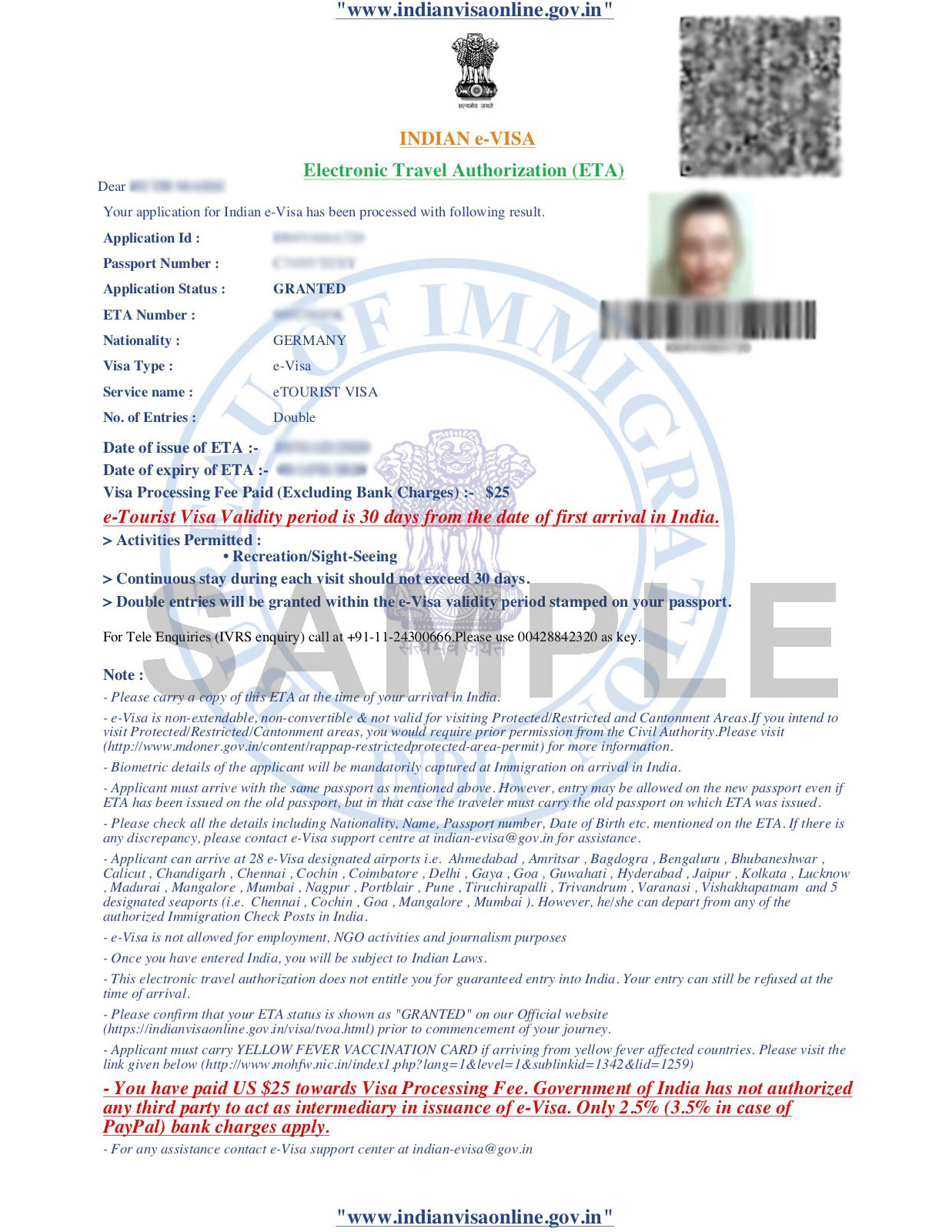 Once the India visa for citizens from Cuba has been granted by the Indian government, travelers will need to print off a hard copy to carry with them and present when they go through Immigration. Without this, they may have to reapply or they may be unable to enter India.

They will also need to present their same passport from CU - the one they used to apply for their visa. If anything has changed about their passport they will need to get a new visa, too.

Finally, they may need to show a couple of other documents. These include proof of their travel plans in and around India and proof that they have funds substantial enough to cover their costs while in the country.

Once they are through Immigration, travelers from Cuba can take advantage of everything India has to offer. They can see the Taj Mahal, float down the Ganges, study under their favorite guru at an ashram, and more!