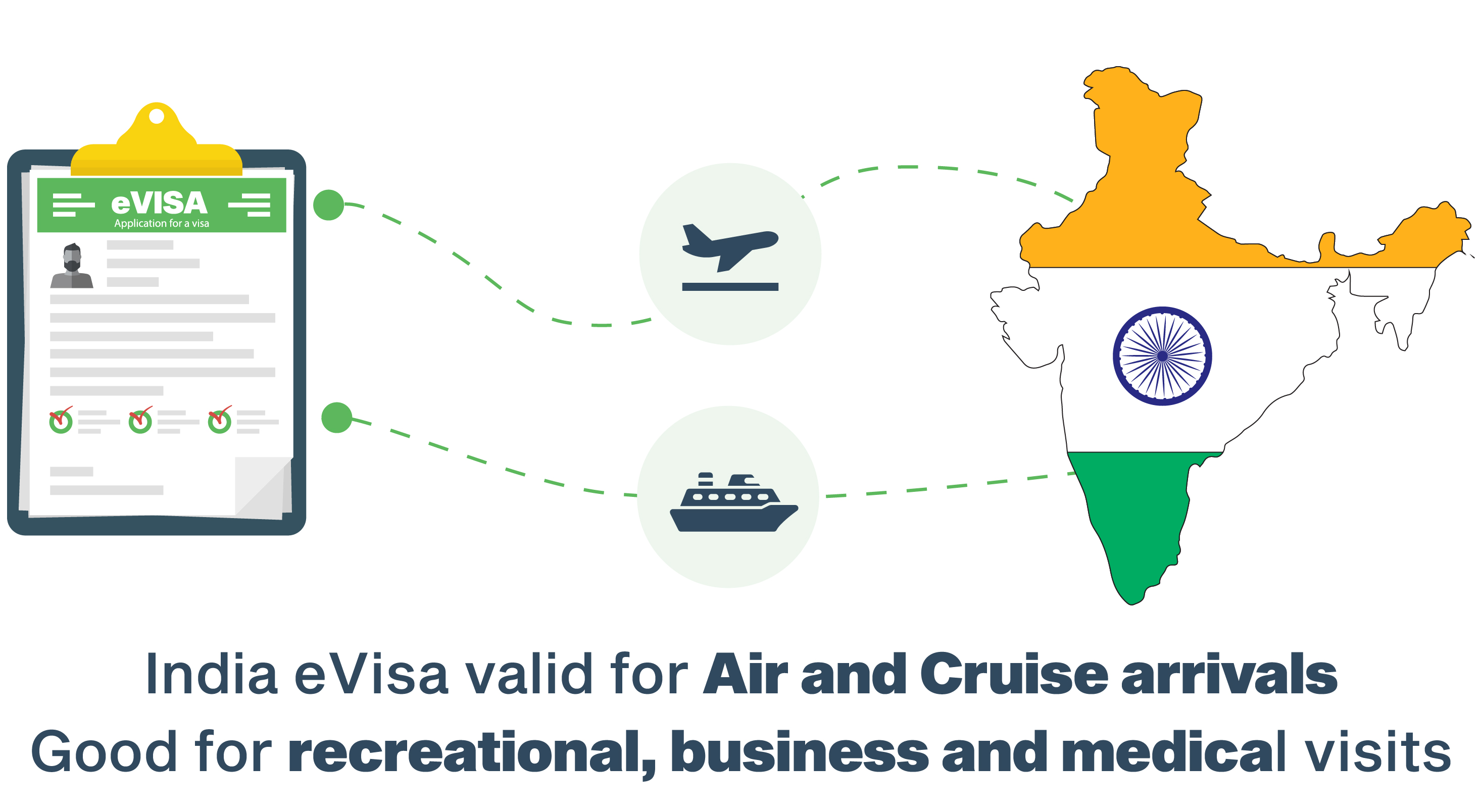 Travelers from Liechtenstein will find India to be a great value destination for its vast and varied geography, history, opportunities for business and affordable medical care.
If you're planning to
travel to India
from Liechtenstein, you need to know how to get your India visa. Although a
visa-on-arrival
is not an option, you can still apply for an eVisa online from the comfort of your home.
Getting an India Visa for Citizens from Liechtenstein
Getting an India visa for citizens from Liechtenstein wasn't always easy. People had to wait for months for an appointment at a local Indian embassy and file endless amounts of paperwork.
With the introduction of the online India visa application for Liechtensteiners, you can have your travel authorization emailed to you within 1-4 business days of completing the required form.
But before you start your application process, you must have all the documents required to complete the form, within easy reach.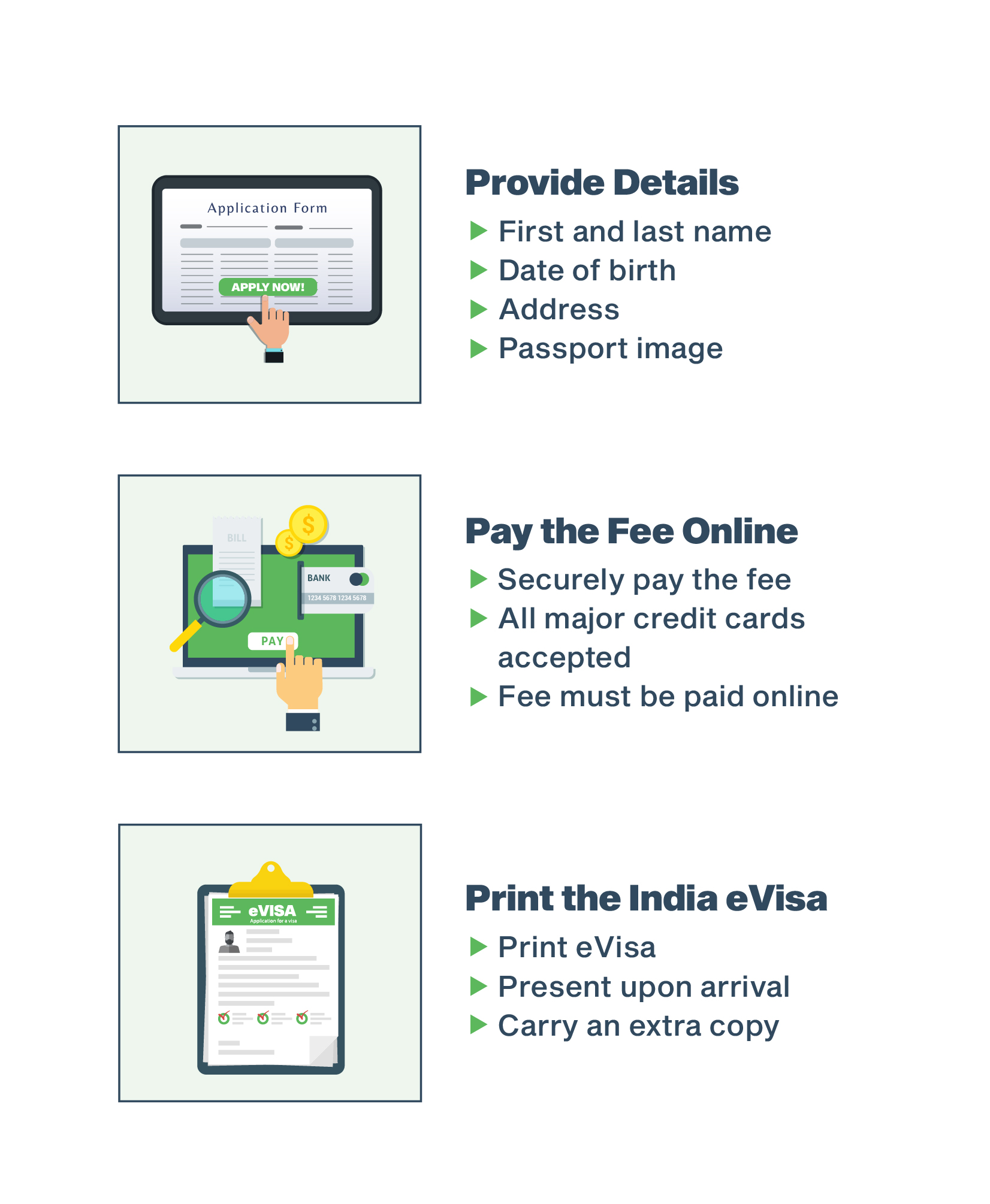 How to Apply for Your India Visa Application
If a tourist does not have a valid India visa, he/she could be deported for not presenting his/her visa at the entry and exit points to and from the country. Travelers need to ensure that the names and addresses are the same as the ones mentioned on their current passport.
Your passport should be valid for at least 6 months from the planned date of your entry into India. You will be asked to upload some paperwork in between the application process.
Applicants must have their documents in the same format as asked for in the application form. Importantly, check your entries at least twice before you submit the form.
Documents that You Need to Fill Out For Your India Visa Application
A valid Liechtenstein passport that will not expire in the 6 months that follow the day the applicant arrives in India. The applicant's passport should also be valid at the date that he/she fills out the visa application form.


A scanned image of the personal details page of the applicant's valid passport. You must have at least 2 blank pages in your passport when you travel to India.


A current passport-sized photograph. You will be asked to upload this photograph before you complete your visa application process.


Travel details of the India visitor including dates and times and details of the place you plan to stay at within India.
After you complete the visa application, you will receive responses on the email id that you mentioned in the application form. When your travel authorization is processed successfully, you will receive the eVisa by email in 1 to 4 business days. You need to produce a printed copy of your visa to the immigration officials when you arrive in India.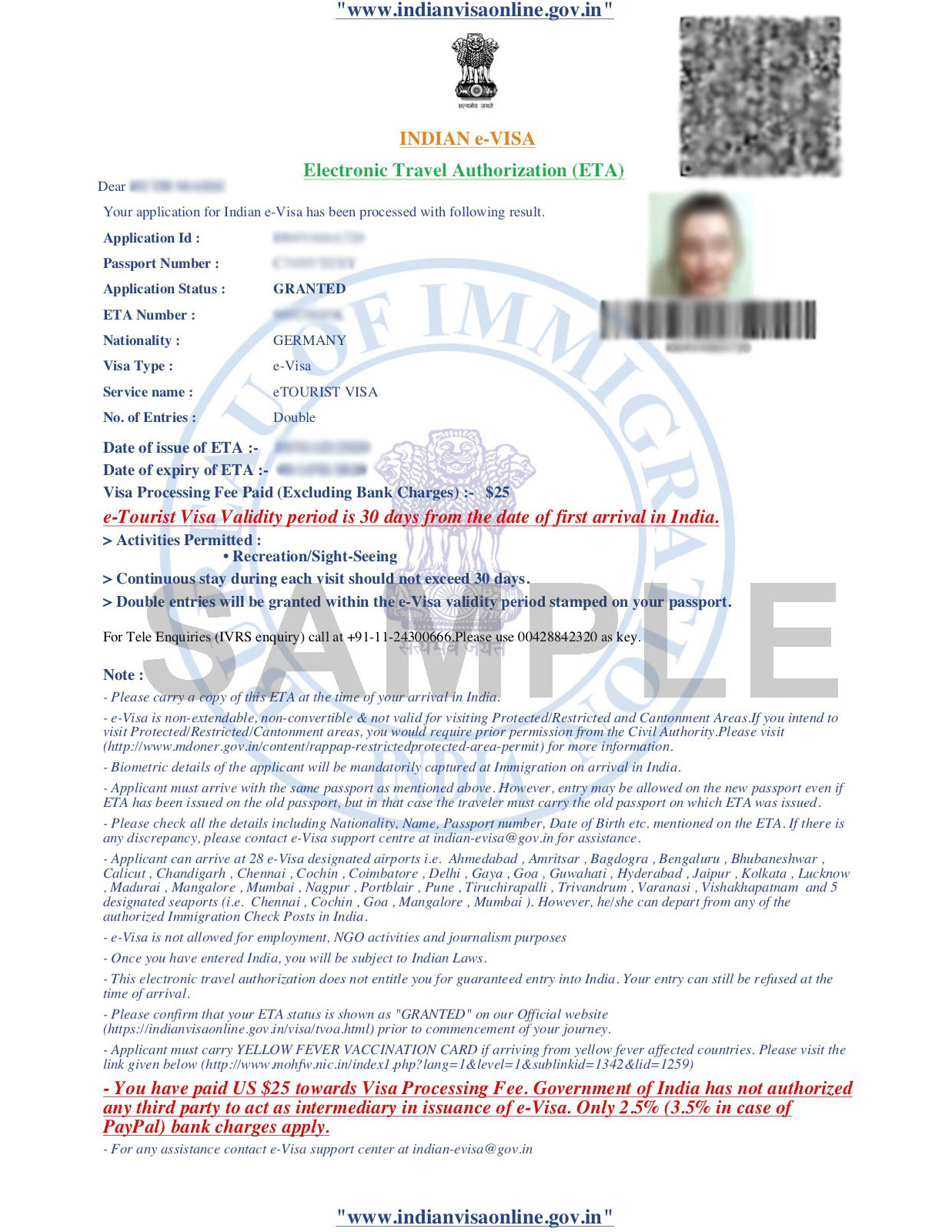 Documents You Must Carry When You Arrive in India
India's Bureau of Immigration requires travelers from abroad to complete certain mandatory formalities when they visit India. Given below is a list of documents that travelers to India must have when they reach an Indian port.
An authorized India visa for citizens from Liechtenstein.


A currently valid passport issued by the Liechtenstein government. Your passport must be the same as the one that you used to complete your India visa application.


Evidence that you have enough funds to meet all your expenses during your stay in India.
Travel information, such as the date, time and place where you plan to get into and leave India.