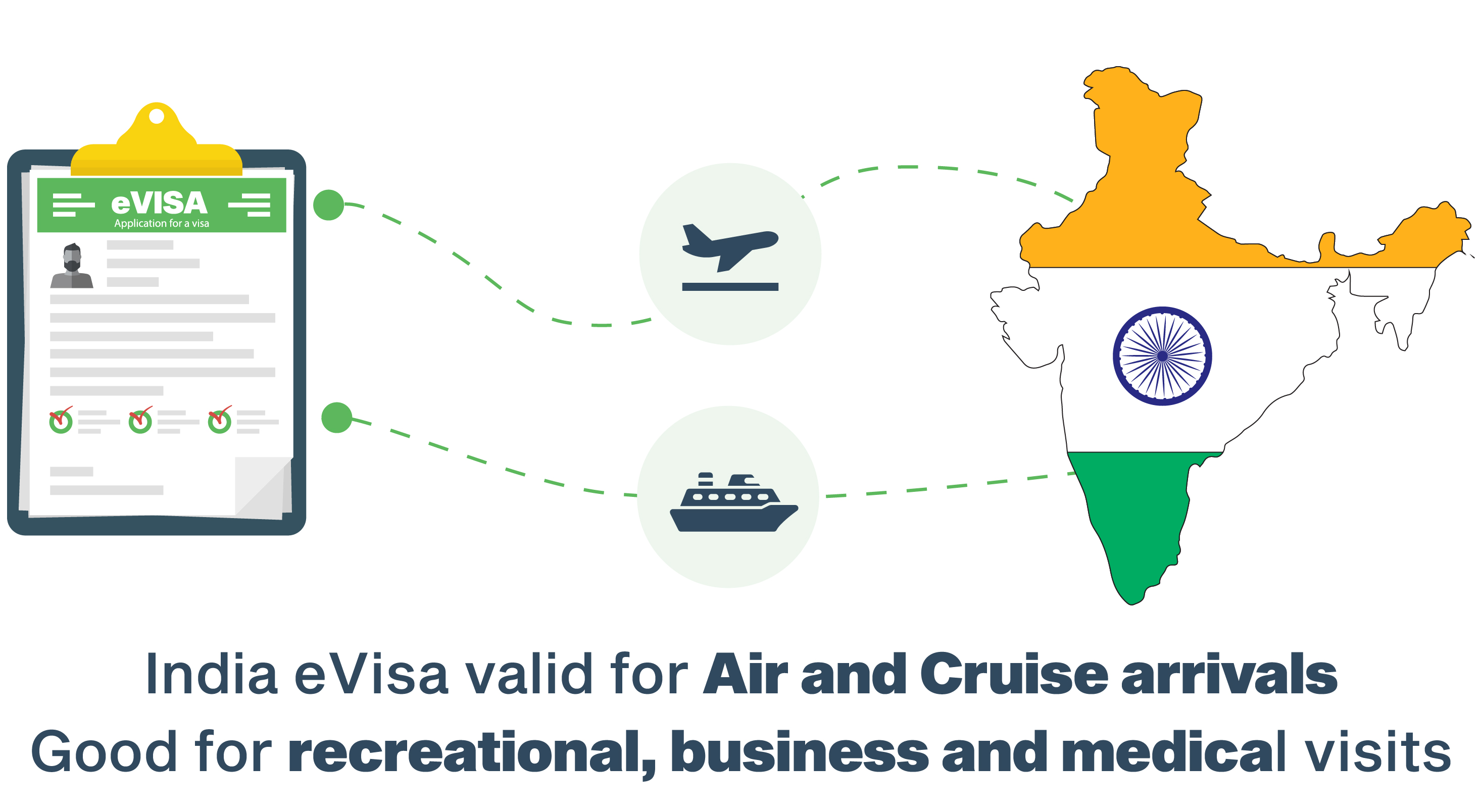 Not knowing how to get an India visa is one of the biggest reasons why citizens of Guyana fail to book an India travel itinerary. Ever since the introduction of the online eVisa process, getting an India visa has become much easier for travelers.
Tourists can now complete the application process for an India visa online from any convenient location with internet access. Visitors to India no longer have to wait for months for an appointment with an immigration official or have to visit the Indian embassy. Now you can complete the entire visa application online and receive the visa papers on your email within 1-4 business days.
Getting an India Visa for Citizens of Guyana
The number of steps you need to take to get your India visa has come down significantly, and so has the complexity. If you are an applicant, you can start the application process on your smartphone or tablet. You still need to fill out the application form and keep all the required documents and payment details within reach.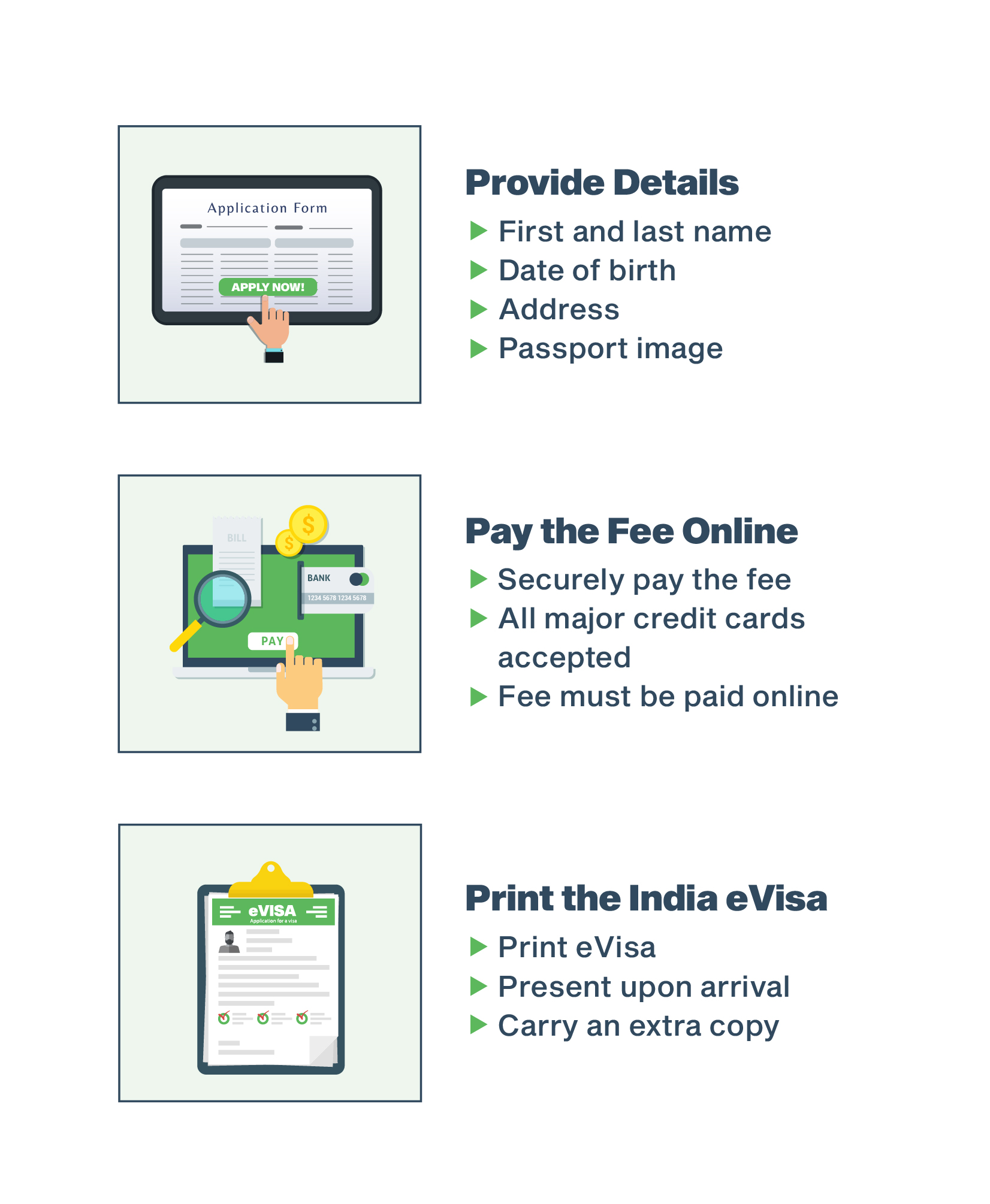 Instructions for Applying for an India Visa for Guyanese Citizens
Travellers to India applying for a visa must first complete the online application form.  It is recommended that the applicant furnishes information asked in the form exactly according to the accompanying instructions, especially the name, date of birth, and address.
Match individual data fields with the same spellings that are mentioned in your passport. Check the form once again before you submit it as this will help in avoiding mistakes that could lead to rejection.  
Documents Required to Complete the Online Visa Application
When you fill out the visa application, you need to submit scanned copies of certain documents. Hence, you should find and scan those documents in an easy-to-locate folder for quick uploads. Guyanese citizens need to possess the following documents for the application:
A valid Guyanese passport that does not expire for 6 months. Your passport must be valid on the date you fill the application online as well as for 6 months from the date of your arrival in India.


A scanned document showing the personal profile page of your passport and which must include your photograph. An applicant needs to submit passport size photographs in addition to the scanned image on his/her passport. There must be at least 2 blank pages on the applicant's passport.


Travel dates and details of the India visitor.


A credit card with sufficient approved funds to complete payment of the visa fee.
Once you click on Submit, the online application is scrutinized by the Indian authorities. Successful applicants will have their visas emailed to them. Once you get your eVisa, make sure that you take a print out of the same. This document needs to be shown to the immigration officials upon your arrival at an Indian airport.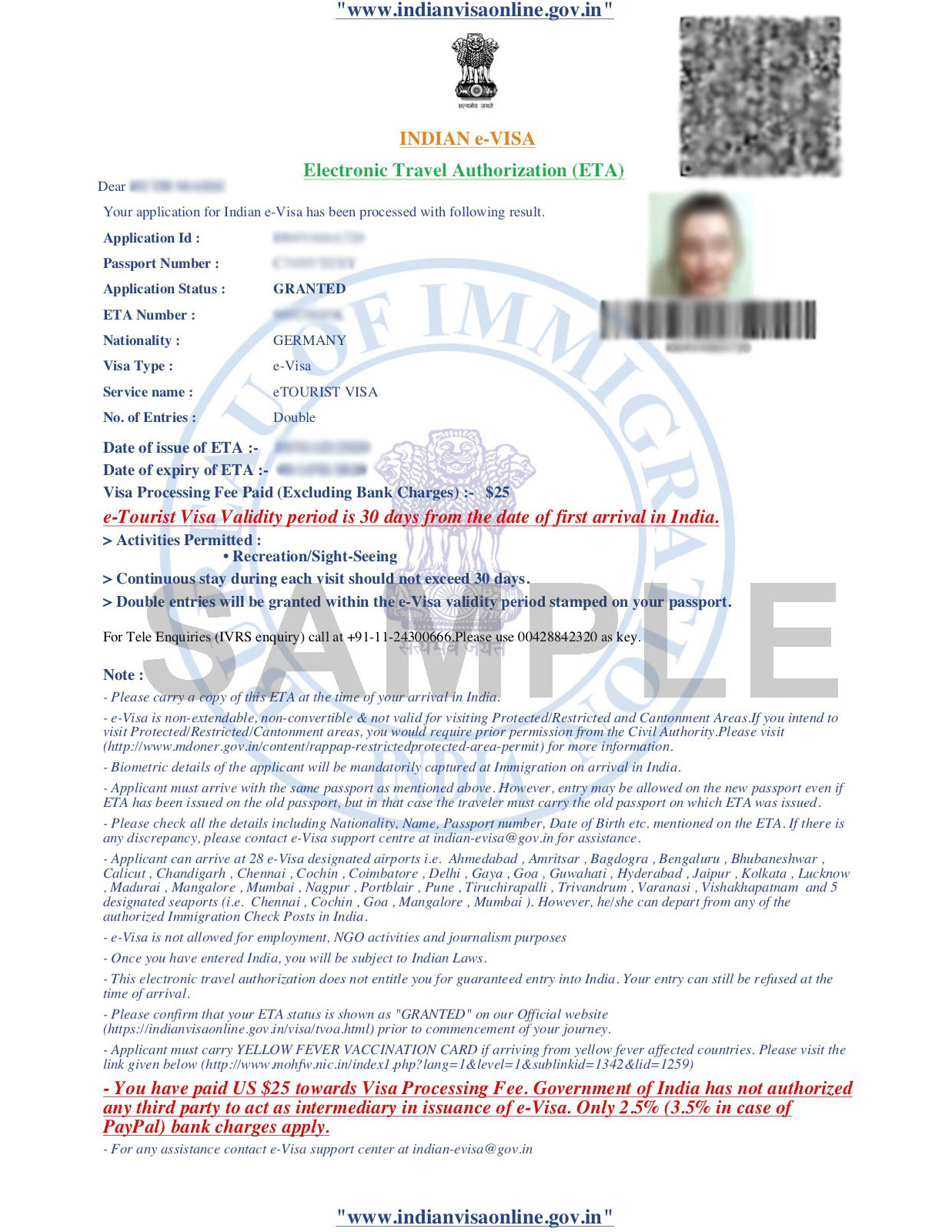 Papers and Details Required to Enter India
Indian immigration officials need travelers to India to follow certain rules and procedures to make their entry expeditious. Below are the documents that you need to present to the officials at an Indian port: 
A copy of a valid India visa for citizens from Guyana.


An active passport with the same name and spelling as in the traveler's visa. There should be no change in the passport that you used to apply for an India visa from outside the country and the one that you present to Indian immigration officials.


Evidence that you have enough money to meet expenses during the entirety of your stay in India.


Travel dates and times of the visitor, as well as the date and time when he/she plans to exit from the country.