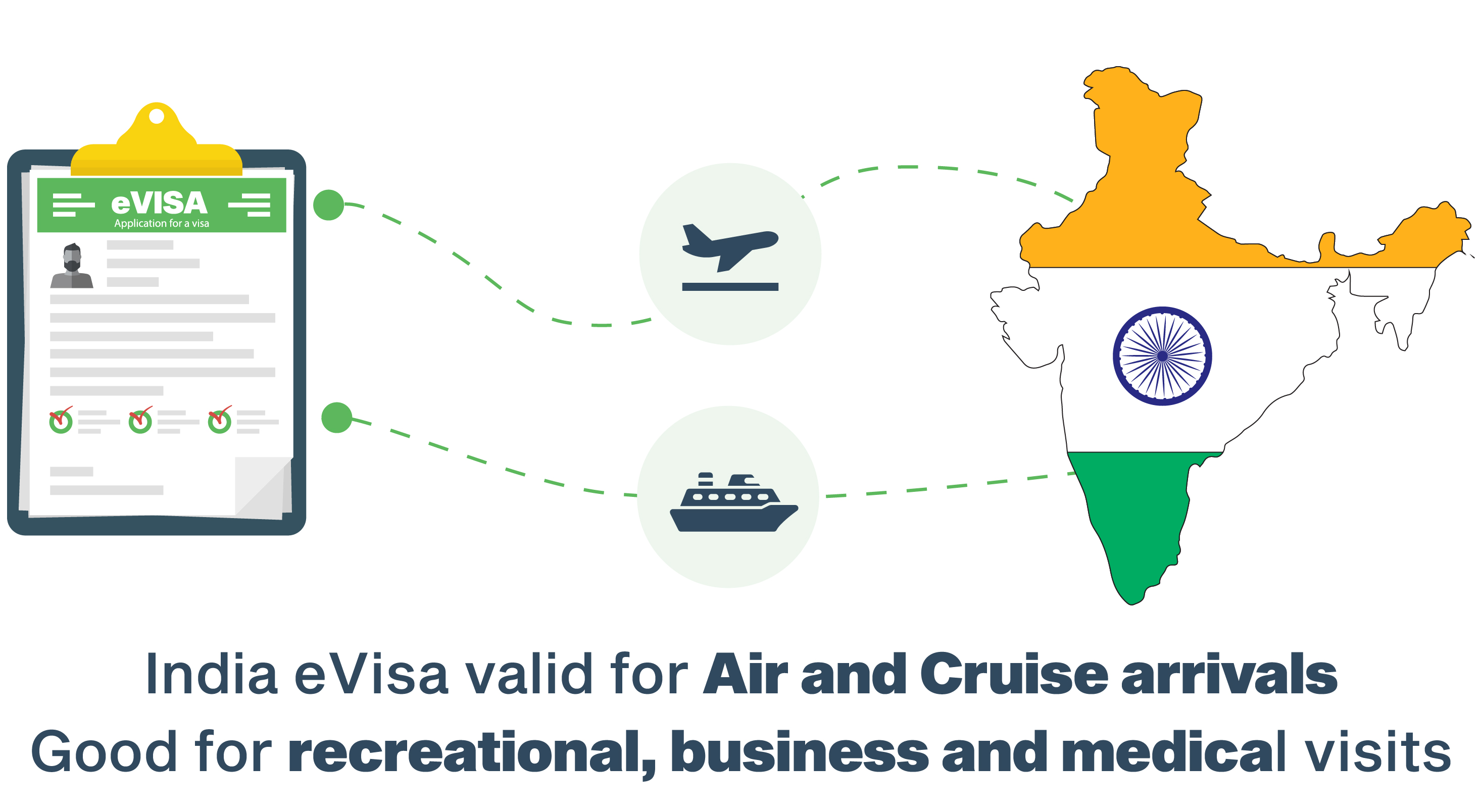 Many citizens of the Bahamas are interested in visiting the beautiful country, India. However, to go through the tiring process of getting the visa has led many individuals to postpone their vacation to their dream destination. However, on the contrary to this belief, getting an India visa for Bahamian citizens is very simple and easy. The process is quite straightforward, which means applicants do not have to go through any complex application procedure to get their travel documents. So anyone keen to visit India just needs to pick their date of journey and fly to this amazing destination that has so much to offer.
What Is the India Visa Application Process?
The application process of India visa for the citizens of the Bahamas is completely online. This has made it convenient for the travelers as they no more have to visit an embassy or wait in long queues, fix an appointment and wait for several days to get their visa. The online visa process takes significantly less time and money. The visa process can be completed in a couple of steps. Applicants are required to follow the instructions properly and they will surely acquire their visa within 1 to 4 working days.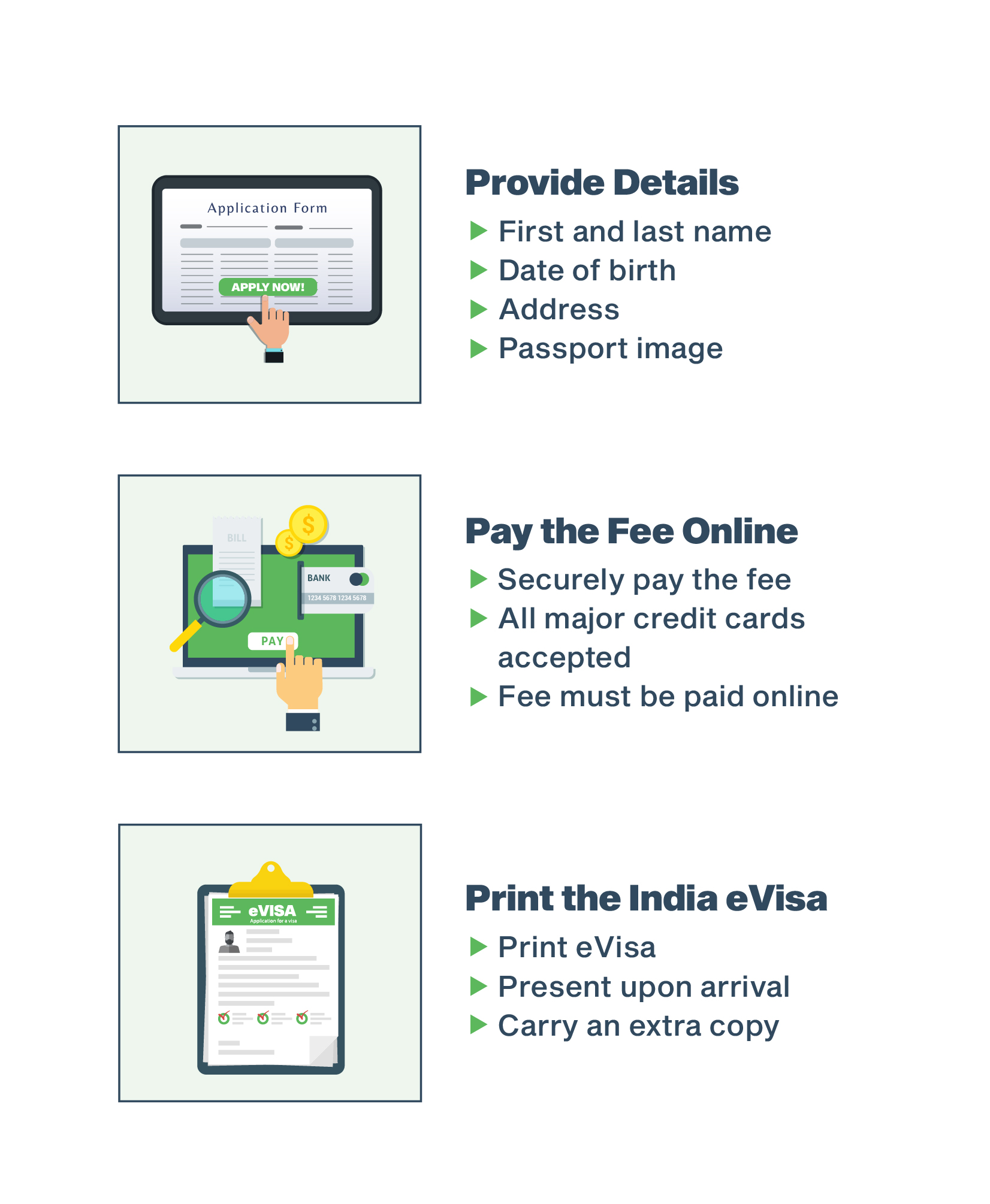 Completing the Visa to India Form Online
Applicants are first required to fill out the application form and submit it. After the form is submitted, the required documents must be scanned and sent along with the application. Lastly, applicants have to pay the visa fee, which can be done online using a valid credit card. With this, the application process is completed. They can expect their approved India visa to be sent to their email id.
Visitors are required to download their visa and get a printout. This document must be carried by the travelers when they traveling to India.
Documents That Are Required For India Visa Application Process
To apply for a visa successfully, travelers must have their documents ready before applying. These include:
Having a valid passport is necessary for every individual applying for an India visa. The passport must be valid for a minimum period of 6 months from the date of arrival to India. In addition to this, applicants must also provide scanned copies of the personal details page of their passport, including their photograph on the passport.
Applicants must also provide their passport size photograph separately when applying for an India visa as a Bahamian.
Travel plan details must be provided such as the arrival and departure to and from India.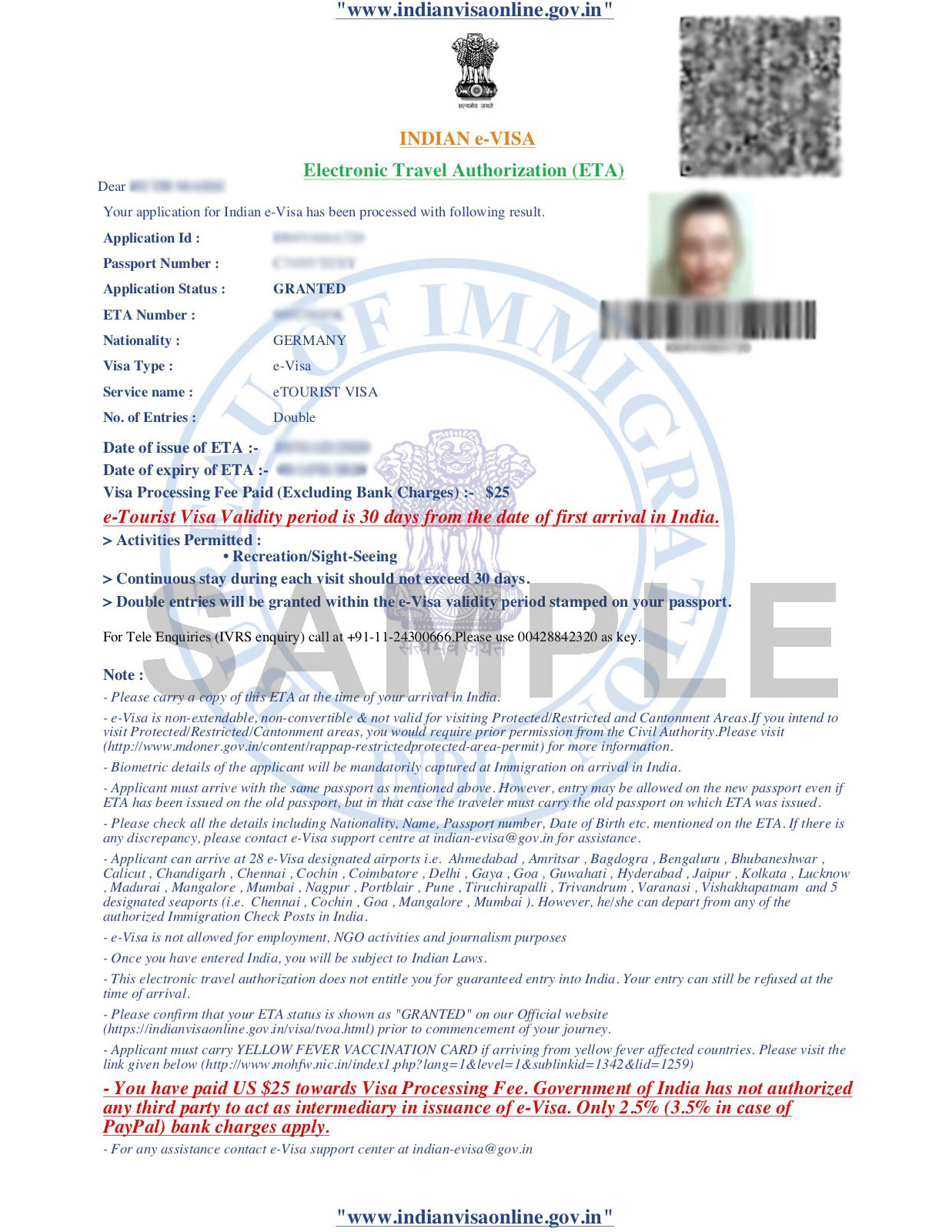 Process to Follow On Arrival to India
After arriving in India, tourists can enter the country only after presenting certain documents to the immigration officers there. These documents are – a valid passport and it should be the same one used during the visa application process, proof of fund so as to determine whether the visitors have enough money to carry out their basic expenses in India, their travel plan which must specifically include details about their exit from India and finally their approved visa.
Once these documents are presented, tourists can visit the country and enjoy the trip to their dream destination.