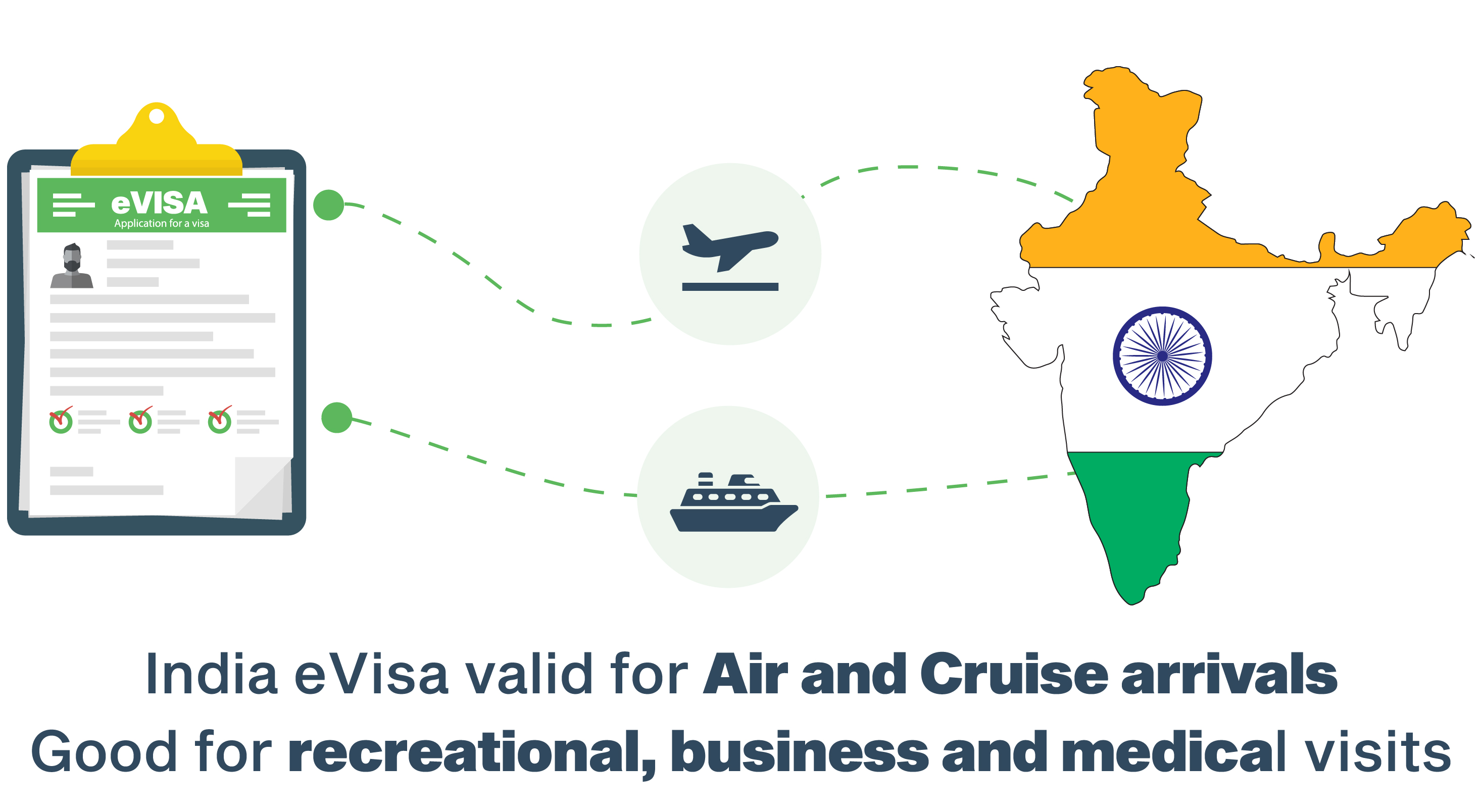 Travelers who want to visit India often look online for "India visa agents near me", in the hopes of finding someone nearby who can help them get the visa they need for the traveling they want to do.
These travelers will be glad to know that there are now other options. Not everyone who wants to visit India has to visit a visa agent before they can visit India.
India Visa for Tourism, Business and Medical Now Online 
Travelers who are visiting India for the purposes of
tourism
,
business
, or obtaining
medical
care can now get their visas online, rather than through a visa agent. The applications are easy and straightforward and can be found here.
Before they fill out the application, travelers should gather:
Their current passport. This document needs to have validity for at least 6 months beyond their planned arrival date in India. It should also have at least two fully blank pages, for use by Indian immigration personnel. If it does not meet these requirements, they will need to get a new passport before applying for a visa to India.


Information about their proposed arrival dates in India and departure dates from the country. They may need data such as flight numbers, the city they will fly into, and more.


Information supporting their need to travel to India. Business travelers may be asked where they plan to do business and what they will be doing. Medical travelers will need to provide documentation from the doctors they are working with that proves the necessity of visiting India. Tourists may need to provide data about where they will go and what they will be doing.
Applicants will need this information for everyone traveling in their party and each person will need a separate visa to India.
Once the application is filled out, travelers should check the email address that they put on the application. Within just a few days, they should receive information about the status of their visa. If it was approved, they will need to print off the provided document so they can show it when they enter the country.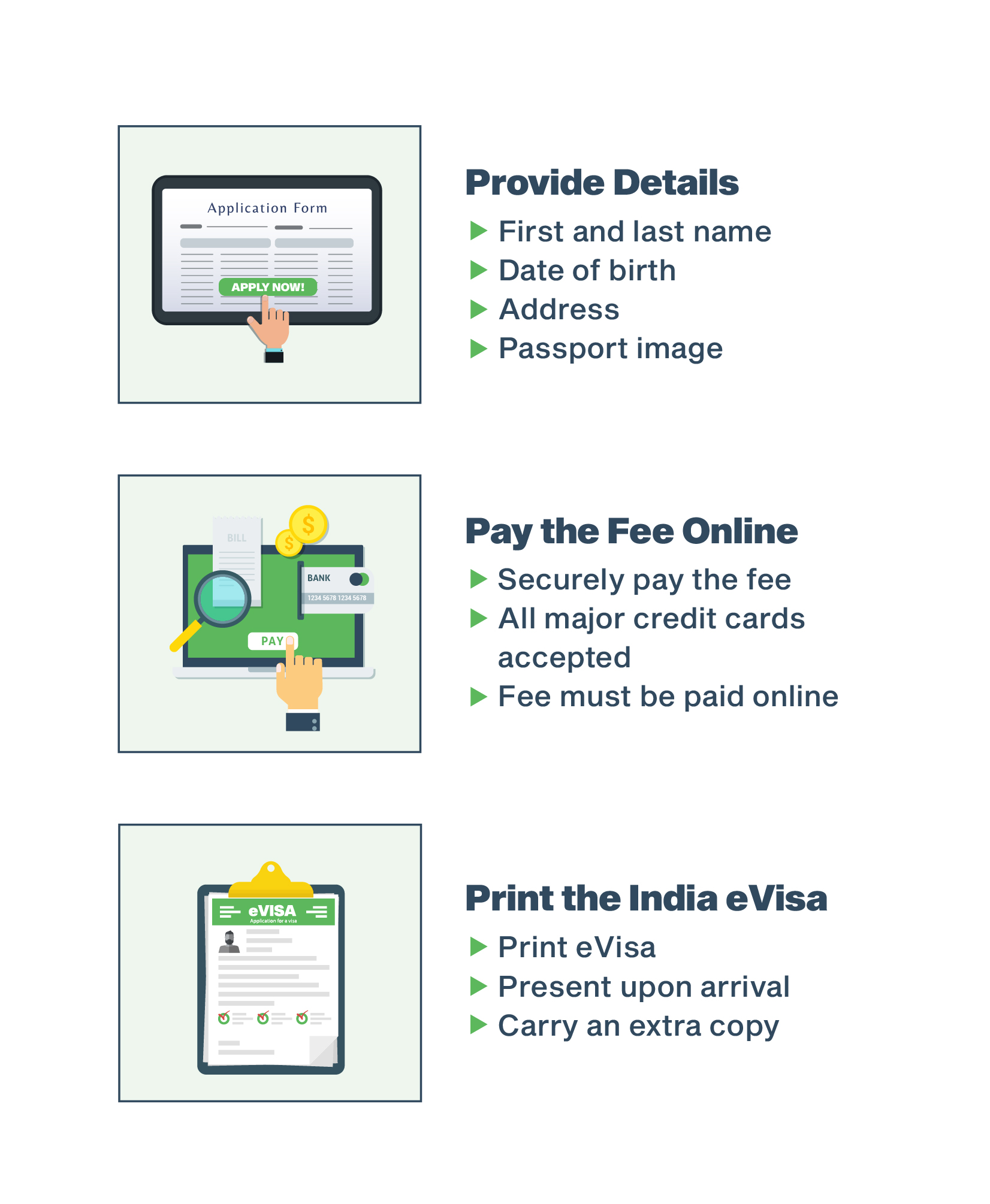 No Need to Visit a Visa Agent
With India's eVisa program, many travelers will not have to go through the hassle of looking up "India visa agents near me", making an appointment with the nearest visa agent, traveling to the visa agent, and hoping that they brought the right documentation with them.

Now, getting a visa to India for tourism, business, or getting medical care is so much easier. Applicants can complete the entire process from the comfort of their own homes!
Embassy Visits Not Needed 
Stop trying to find an Indian embassy nearby in order to get a visa to India. Instead, apply online today! Before long, most travelers will have their approved visa to India in hand and will be able to visit India to fulfill the purpose behind their travel.

Apply for a visa to India online today to and travel soon!