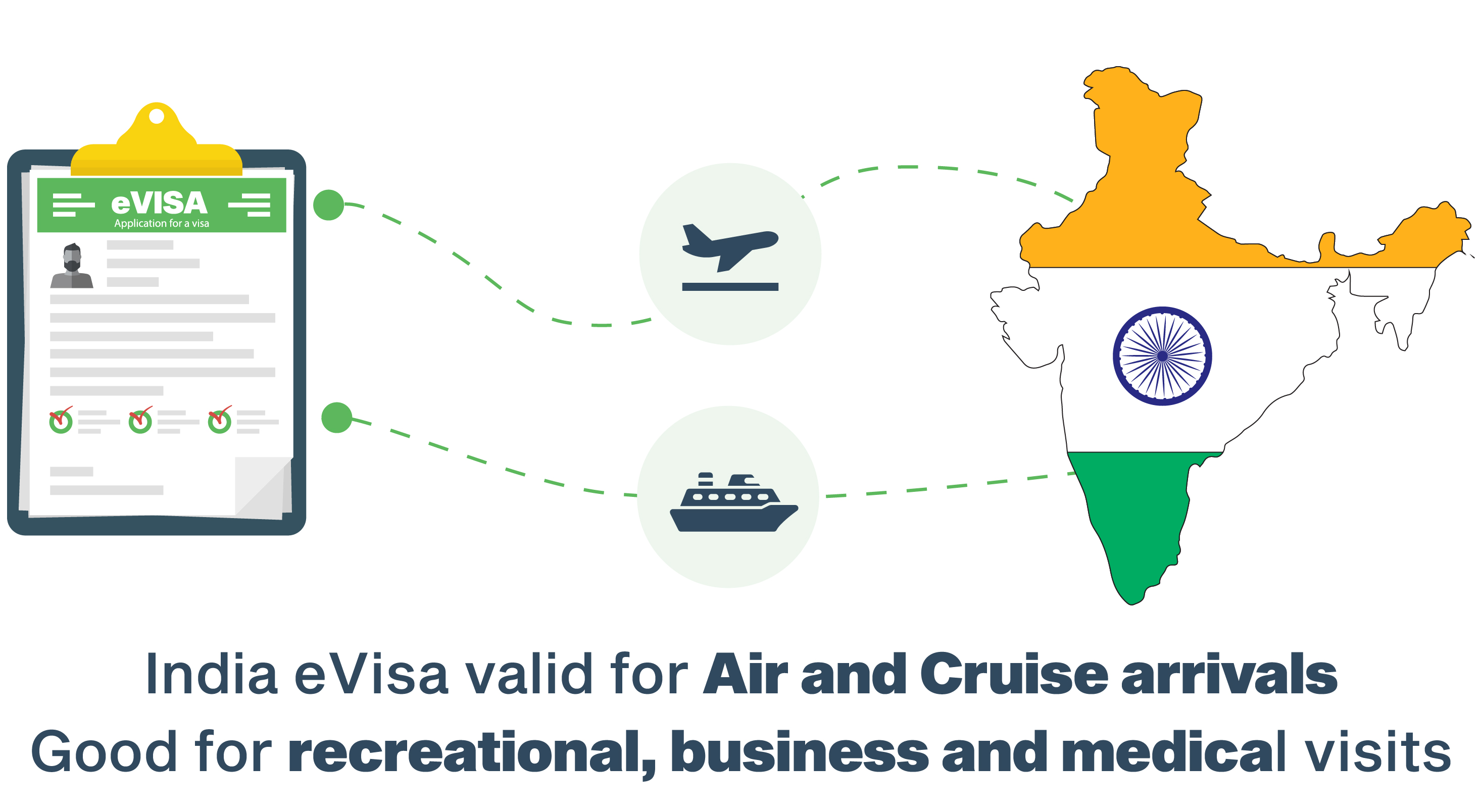 The amount of time that it takes for your visa to be processed depends on a few factors. Some of these factors are the accuracy of the information submitted, quality image of self and passport image, rejected payment, and high volume of received applications for processing.
There are two main types of processing speeds available for those submitting visa applications with Natvisa. These two application processing speeds are:
Expedited- 1-2 Days
Standard- 1-4 Days
Depending on how fast you need your visa to use for
travel to India
, you can select any of these options which will be able to accommodate your needs exactly.
All of these different processing speeds determine how long does it take to get a visa to India, so keep this in mind before submitting your application for processing.
Expedited India visa services are designed for those individuals who need fast and quick access to a valid visa for travel purposes. When you submit a visa application using the expedited service option, you will enjoy your application being processed within 1-2 business days which is significantly faster than all of the other options available.
This is the best option for those who need to plan an emergency trip to India on a short notice as it allows you to bypass the usual 1-4 day processing time on standard application submissions.

Expedited visa services are also great for people who may find themselves stuck in a different country with no immediate way to get out. They are also great if you find yourself stuck inside of an airport and need a quick solution to your travel dilemmas.
Standard services are exactly what they sound like, the average time it takes to process a visa application using the standard submission process is about 1-4 business days.
Standard India visa processing times cost less than the expedited service option however if you're not in a rush to make it to India then this is a great option for you.

Standard visa processing times are also great for those people who want to save money, if you plan your visa application far enough in advance you can use a standard visa processing service with no problems. Even when you compare the standard visa application processing time with the expedited service option, it's still a great deal and savings on visa issuance.


The time taken to get the Indian eVisa differs from embassy to embassy and country to country. It depends on the time that an applicant takes to fill out the form, gather the documents and upload it. 
In some cases, the applicant may not have all the documents that are needed for the visa to be processed. They may have to re-apply for the visa. 
The visa processing time also depends on the number of applications a particular mission is handling at the given point of time. 
It takes a few minutes to complete the online application process and in most cases the Indian e-Visa is delivered within a few working days. 
Time to Fill Out the eVisa Form 
The Indian eVisa application form is a straightforward document.
The applicants need to enter data about their identity, nationality and duration and purpose of stay. They also need to upload documents to prove the data, a copy of their passport information page and photographs. 
The applicants for an Indian eMedical visa need to enter details of the treatment, the invitation letter from the hospital for treatment and the return tickets. Likewise, those planning to get an eVisa need to show proof of funds to sustain themselves during the stay.  
If they have all the required documents in handy and a good internet connection the online application process could be completed within 30 to 60 minutes. 
The India government encourages the applicants to complete the visa application process at least four working days before the trip. 
Error on the Application 
It is extremely important to fill out the application form without any error. The applicant must verify their names, nationality, date of birth, purpose of visit, photographs, passport number etc before the final submission. 
They will be responsible for the discrepancies in the visa. These errors may result in getting their visa rejected. 
However, if they find any discrepancy in the eVisa, they can contact the e-Visa support center at indian-evisa @ gov.in. The facility is available 24/7.  
Unsatisfactory Image Uploads 
Applicants can use a digital camera, a webcam or scan a photograph and upload it. The size of the image should be between 10 KB to 300 KB and the dimensions between 350 pixels to 1000 pixels. 
Blurry and unclear images are not accepted. If they upload unclear or pixelated images, the embassy may request them re-upload a better image. This can cause a delay in the application process. Sometimes, the request can be rejected. 

See full guideline on image uploads.
Rejected Payment 
Applicants can use any approved debit/credit card to pay the Indian eVisa processing fee which is not refundable. They can make the payments, check the status and print the fee receipt.
They are encouraged to be careful while making the payment.
Mistakes can result in payment getting declined and they may have to redo the application process all over again. 
High Volume of Applications 
Depending on the time of the year and country, the Indian missions across the world experience a huge influx of visa applications. This may add to the visa processing time. 
The time taken to get an Indian eVisa depends on how well the applicant is prepared.
Make a checklist, gather all the required documents, verify the photographs and passport validity and ensure that he/she has a good internet connection.
Proper preparation can expedite the visa application process. 
Once Approved, Visa will Arrive via Email as a PDF 
After your visa application is processed, a decision will be made to ether approve or deny your application. If your application is approved, you will receive your visa documentation via email in the form of a PDF which can be used to download your visa, print, and take it with you anywhere in the world you choose.
When looking at how long does it take to get an e-visa to India, you want to keep all of these different factors in mind to ensure that you get your visa in enough time for all of your travels.

Before applying for your India visa, use all of the information we've given you in this article so that you can get your visa in enough time for all of your travels.